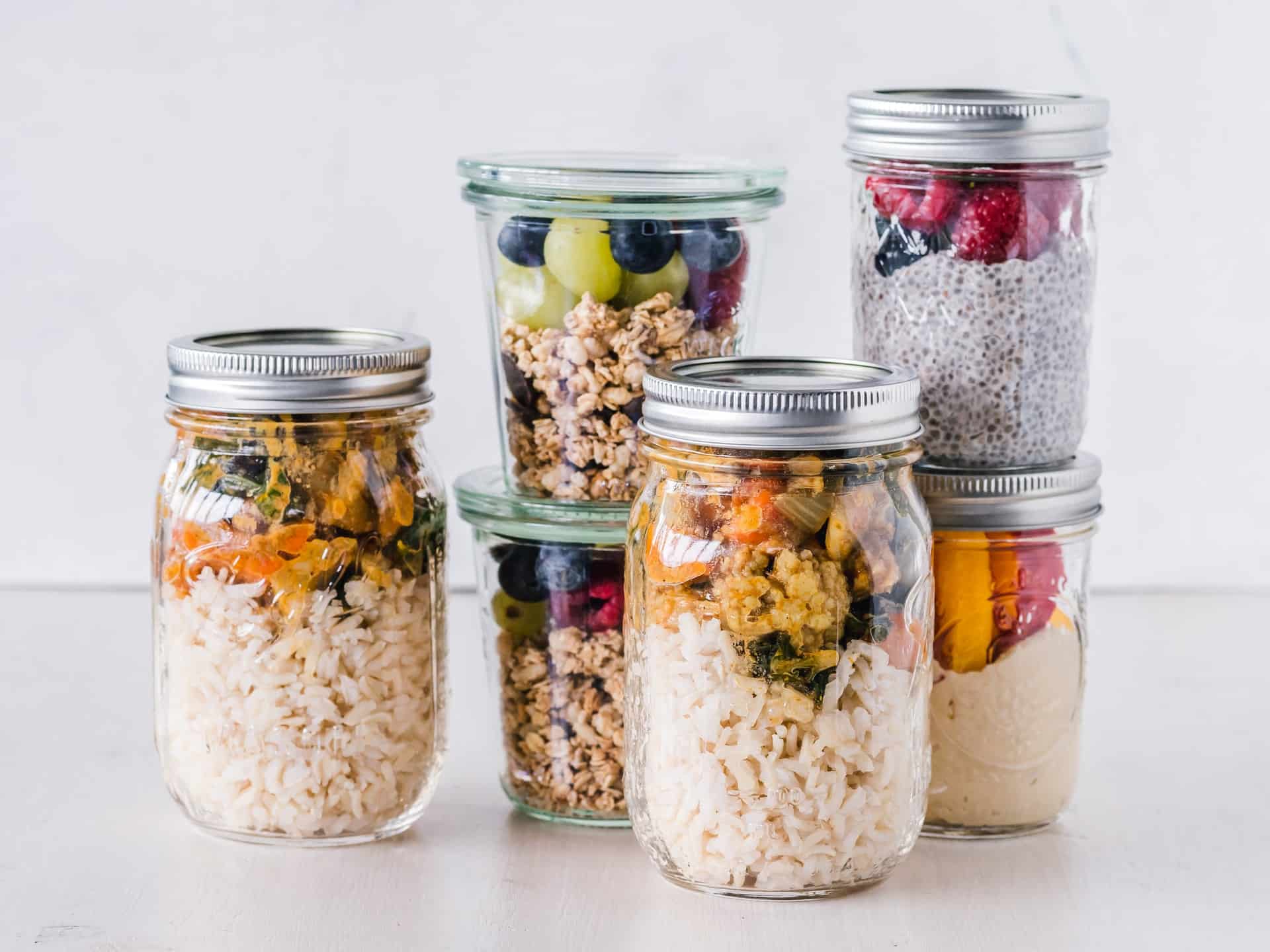 7 Biofriendly Swaps to Minimize Your Plastic Dependency
Over the years, our society has become more and more dependent on plastic. It's a true, but unfortunate, fact. People are so focused on convenience in the here and now, they forget (or many not even realize) the environmental impact single- and one-use plastic waste has on our world. According to experts, ocean plastics could triple if we don't act now.
So, what can we do?
Awareness is a start. From there, we need to minimize our own plastic dependency, then demand more biofriendly options from manufacturers. Switching to compostable and recyclable materials will be key.
1. Reusable Bottles
Buying plastic, disposable or one-use bottles is simply wasteful. A simple way to reduce your plastic dependency is to bring a reusable bottle everywhere you go. This way you don't have to buy plastic bottles in order to keep yourself hydrated.
You can even go one step further and invest in glass, stainless steel or bamboo straws…if you use a straw. Straws and bottles are two of the most commonly found plastics in the ocean, so avoiding these types of plastic products is beneficial to the environment.
2. Reusable Plates and Tableware
Use regular plates and tableware when eating your meals, rather than buying and using what the plastic industry would lead you to believe is the more "convenient" option. Disposable forks, knives and spoons often end up in landfills or the ocean. Even when you opt for take-out, let them know no plastic tableware is required.
If you're looking for a fun twist on plates and other tableware, you can try either bamboo plates and bowls or compostable dishware. Both are eco-friendly and reusable.
3. Glass or Stainless Steel Storage Containers
Seek out products whose manufacturers use glass or stainless steel rather than plastic storage containers. The benefit of these is they can generally be reused, repurposed or recycled and won't end up polluting the environment.
If you're looking for another way to avoid plastics, you can take glass and stainless steel storage containers to a bulk or zero waste food store and fill up using your own containers.
Don't forget to bring your reusable grocery bags too.
4. Healthcare Products Sans Microplastics
Avoid healthcare and beauty products containing plastic microbeads. According to a Science Focus article from the BBC, over 90,000 microplastics are flowing down the Thames River every second. Multiply that by the number of major rivers in other parts of the world and you've got quite an environmental tragedy. Fortunately, there are countless organic and other natural beauty products you can choose which don't contain microplastics. Many eco-friendly healthcare products can also be made at home.
5. Fresh Fruits and Vegetables
When you buy fresh fruits and vegetables, it is not only better for your health, but you'll be able to avoid all the unnecessary plastic bags, boxes and containers used to store frozen items at the grocery store.
It's a simple swap, but a smart one. Then, if you have leftover food you want to store or freeze, you can use your own reusable containers to do so.
Shopping at farmers' markets and local fruit/vegetable stands can also help you avoid unnecessary plastic containers and packaging.
6. DIY Cleaning Products
Instead of buying toxic-laden cleaning products in plastic bottles, take the time to make some of your own cleaning products. Making your own organic, natural DIY cleaning supplies means you can avoid harmful toxins, leave out microplastics and ditch unnecessary plastic containers. Your home will not only be clean, but healthier as well.
7. Home-Made Meals
As many of us are doing our best to stay at home, to keep ourselves and those around us healthy and safe, now is the perfect time to make more home-made meals.
Instead of eating out or choosing processed foods, you can spend a little time teaching yourself how to make dishes you've always longed to try. You can learn how to bake from scratch. You can try vegan dishes, vegetarian meals, keto-friendly options and more. The choice is yours.
Eating at home saves money and helps reduce your plastic (and Styrofoam or other single-use container) dependency. It also helps reduce food waste while, at the same time, allowing you to store leftovers in non-plastic containers for later use.
If you're feeling up to it, you might even spend a little time on food prep and meal storage for the week ahead. Mason jar salads and overnight oats make tasty meals…no plastic required.
Reducing Plastic Dependency
Although these seven swaps are only the beginning, they will help get you started along the road of reducing your plastic dependency both during Plastic Free July and throughout the months or years ahead. The key is avoiding unnecessary packaging, as well as single- or one-use items. These are often marketed as a "convenience", but can actually cause more harm to the environment in the long run.
Opting for reusable, non-plastic materials and products is a simple way you can raise your eco-awareness, reduce your plastic waste and become more biofriendly. Don't forget to make your voice heard too. Let manufacturers know you want more compostable, recyclable and reusable products.