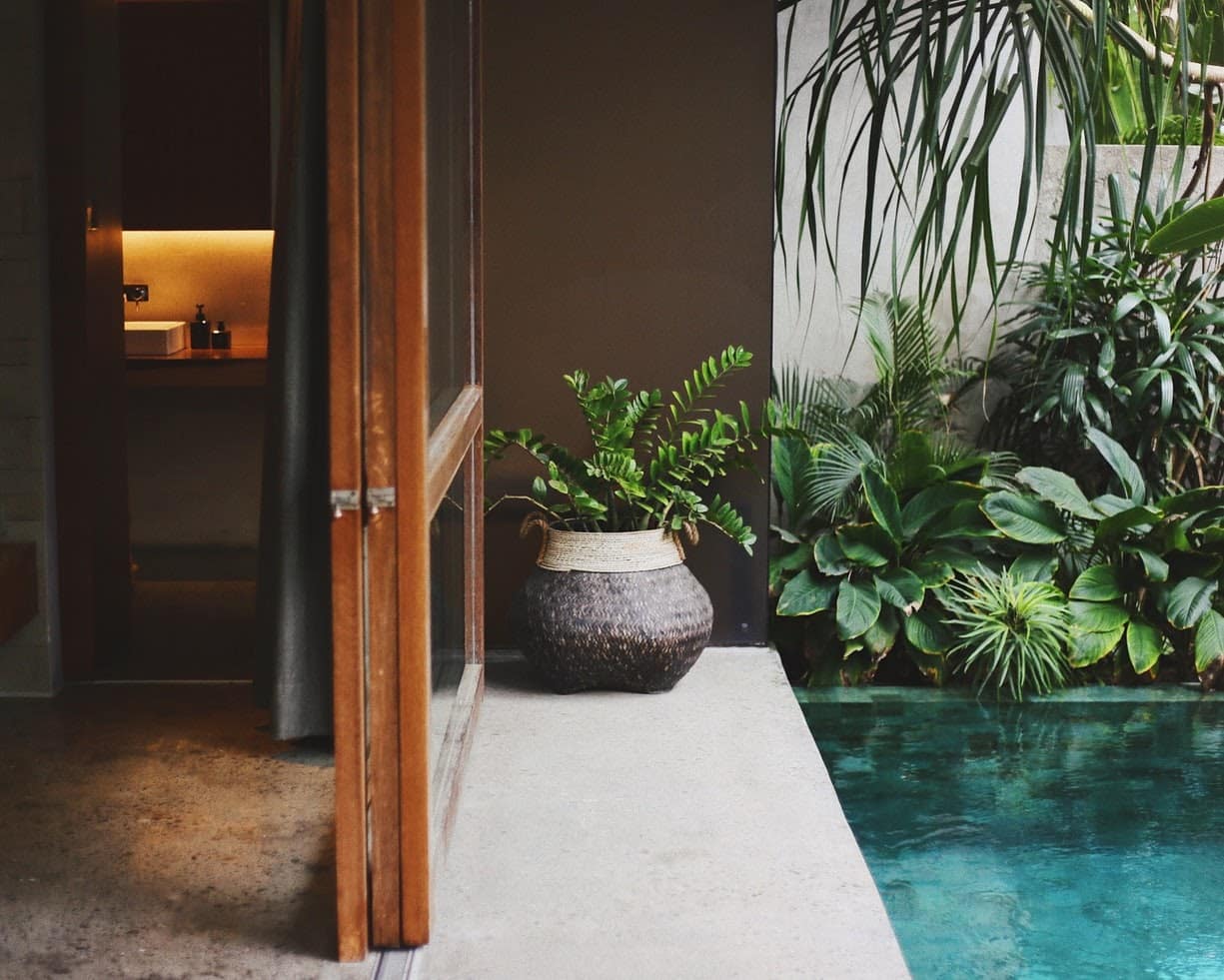 5 Ways to Use Natural Materials In Your Home
There are many reasons to use natural products in your home. From reducing environmental impacts to decreasing potential health hazards – natural materials present an array of positive benefits. 
If you've just begun to dip your toes into the world of natural materials, you might be curious about the best ways to incorporate natural materials into your home.
The great news is there's no shortage of options. Let's dive into five different ways to use natural materials in your home. 
#1: Incorporate Wood Everywhere
When you think about natural materials, the first material that comes to mind is wood. Wood has been a staple in building and design for centuries. It's eco-friendly, renewable, and comes in a variety of different types and colors. It also evokes a profound sense of nature, no matter where you use it.
But how do you use it in your home? You can use wood for your flooring, cabinets, and counters. You can also use it more decoratively as furniture or trim. Wood is also a rustic house siding option.
Additionally, no backyard is complete without a wooden deck. If you aren't a fan of building a deck, consider a pergola. There's an abundance of pergola design ideas out there, and most of them use wood as the material medium. 
#2: Use Eco-Friendly and Natural Exterior Materials
Let's stay on the exterior of your home for a second. There are several ways to swap out human-made materials with natural materials on the outside of your home. Swap your asphalt shingles with clay or slate tiles. You can also go for metal roofing as an eco-friendly alternative. 
The same goes for the home's siding. You can swap out plastics and vinyl for natural or more eco-friendly alternatives, like steel, natural stone, brick, or wood.
Since the market is demanding more natural materials, you'll be surprised how versatile these different options are. For instance, there are numerous steel siding colors, so you aren't limited to metallic grey if you choose to go with a natural alternative.
#3: Infuse Your Home with Nature
Many people want to incorporate more nature into their homes because of its healing and therapeutic properties. The best method for achieving that is by allowing raw nature a place in your home's interior.
Do your best to add natural materials and natural elements into every place in your home. To magnify nature's emotional benefits, you'll want to allow yourself plenty of opportunities for exposure. 
How do you do that, though?
Add plants as part of your decoration. Go for live plants instead of plastic ones. If you aren't enthusiastic about the thought of keeping plants alive, go for low-maintenance plants like succulents, aloe, or cacti.
Be sure your windows allow plenty of sunlight to shine into your home. Stones, rocks, and crystals are other common materials used in home decor. Additionally, things like an indoor water feature also help to create a serene environment inside the house. 
#4: Use Natural Stones
We've mentioned natural stone a bit already, but they're worth another mention. Natural stones can be as versatile as wood. You can use natural stone for countertops, flooring, fireplaces, exterior siding, and more.
Some examples of trendy natural stones include travertine, marble, granite, limestone, and slate. However, there are many other natural stones out there.
Natural stone can be a bit on the pricier side. There's no denying it's one of the most awe-inspiring natural home materials out there, though. If you don't want to commit to having natural stone inside your home, consider adding some outside. 
Natural stone walkways, gardens, and hardscaping are all terrific ways to infuse this natural material into your home's design.
#5: Investigate Alternatives
Here's the truth. Almost every single material out there has a natural alternative. There's natural insulation materials, natural wallpapers and paints, natural flooring materials, and more. Some popular natural materials include bamboo, seagrass, shell, and cork.
If you have a project in your home you want to do, research and investigate natural alternatives for the standard materials. The natural products market has exploded. No matter what material you want, there's a less hazardous, more sustainable alternative out there. 
You just have to look for it.
Matt Lee is the owner of the Innovative Building Materials blog and a content writer for the building materials industry. He is focused on helping fellow homeowners, contractors, and architects discover materials and methods of construction that save money, improve energy efficiency, and increase property value.