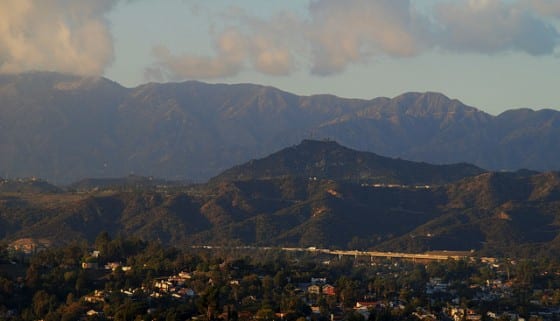 4 Ways to Combat Air Pollution As Summer Heats Up
Image by Joe Wolf / Creative Commons
Sweltering temperatures across the globe have not only been getting people down physically, but mentally as well. You have probably noticed, when the temperatures are at their hottest, you seem to feel the effects of the smog and air pollution a lot more. Of course that doesn't quite hold true as much for country life as it does city life, but I'm sure you have felt it before.
Did you know that it has been predicted, that if no major changes are made to cut down on harmful emissions while at the same time improving emergency services, we can expect to see upwards of 150,000 heat-related deaths by 2100? That is a quite a staggering statistic.
Now, rather than make this post about global warming or climate control, I wanted to cover a few simple ways that you can personally help combat the heat, air pollution and effects of the environment as summer starts to really heat up.
1) Conserve energy in your home by limiting your air conditioner use, keeping your blinds/curtains drawn during the hottest times of the day, only using major appliances (dishwasher, washer, oven and more) in the early morning or as the sun goes down, and ensuring all unused electronics are not only turned off but unplugged when not in use.
Image by Dept of Energy Solar Decathlon / Creative Commons
2) Lower indoor air pollution. There are certain plants that work well as living air purifiers. By having such plants in your home, you are using nature to help combat indoor air pollution, while at the same time adding a little bit of the outdoors into your home. In addition to plants, using natural cleaning supplies and airing out your home at night (after the sun goes down), can help lower pollution levels inside your home during the summer months.
Image by Olga Berrios / Creative Commons
3) Protect your skin from the sun. It is important, especially during summer months when we tend to spend a lot more time outdoors, that we properly and safely protect our skin. Sunburns are painful, both short-term and in the long run. Remember, skin cancer is a very serious and very real thing. In order to help you protect your skin, without putting harmful chemicals into your body, here is the 2012 Safe Sunscreen List.
Image by Mark Evans / Creative Commons
4) On the hottest days of summer, one of the best ways to combat air pollution is to use natural power to get you where you need and want to go. Limiting the use of your vehicle, instead opting for walking, riding your bike, skating and other forms of people-powered transportation, is one of the easiest ways to cut down on the production of harmful emissions and save money to boot.
Image by Peyri Herrera / Creative Commons
Employing these 4 ways to combat air pollution will  help you get through even the hottest days of summer, with less air pollution and more money in your wallet.
On a side note, if you live in the United States or Canada and have questions about the quality of air in your local area, you can check out the Air Quality Index here. Then remember to follow these helpful hints on how you can help keep the air cleaner – every day! Here is to a happy, healthy and biofriendly summer!