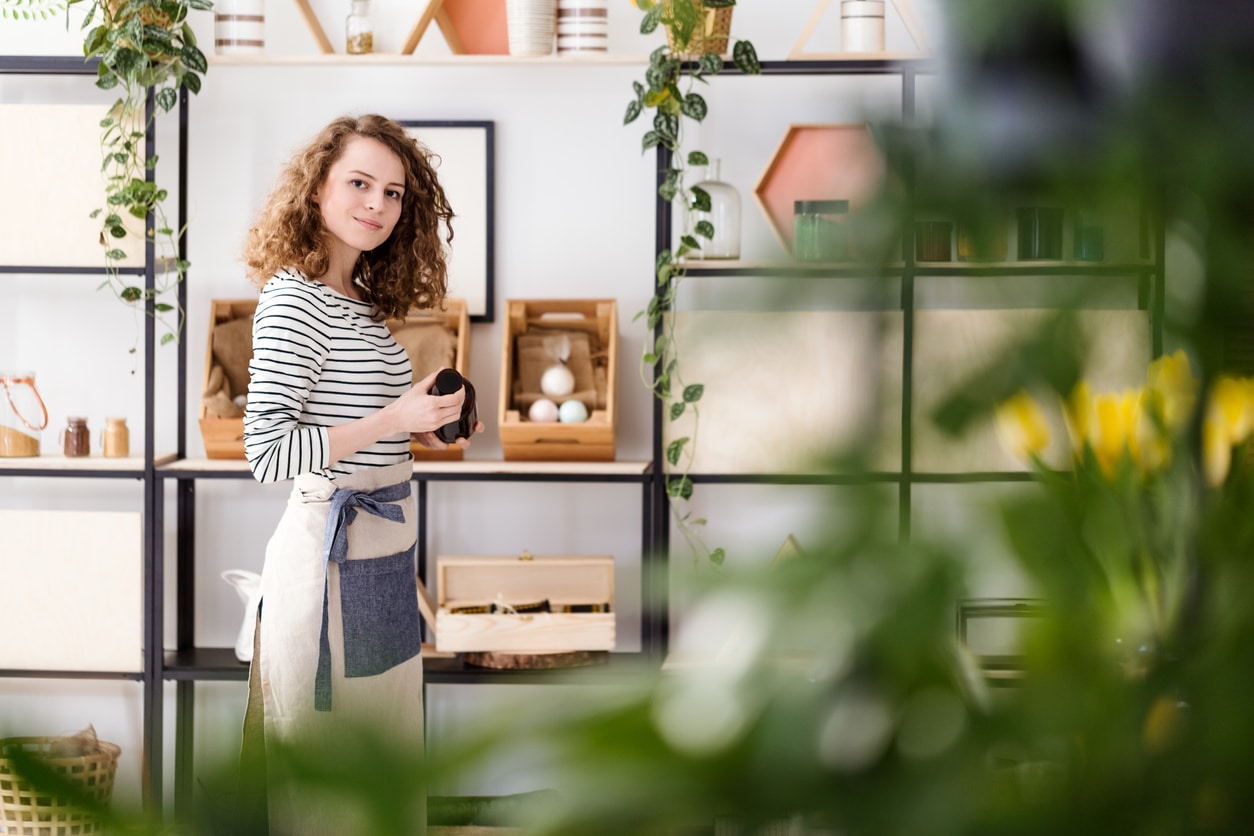 10 Best Eco-Friendly Products to Use in 2022
Did you know, each year consumers in the U.S. discard 10 billion pounds of plastic into landfills?
The problem with this is, plastic doesn't decompose like paper and other non-organic substances, so it accumulates in our soil and oceans, polluting the earth and affecting marine life. This is why it's so important to use eco-friendly products.
The idea of using eco-friendly products in our daily lives is not a new one. People trying to cut down their carbon footprint and reduce their environmental impacts are always on the hunt for products to help them become more environmentally friendly.
Today, we'll look at 10 of the best eco-friendly alternatives you can use in your daily life.
1. Eco-Friendly Laundry Detergents, Soaps & Bamboo Toilet Paper
Eco-friendly laundry detergents are formulated to be kind to the environment. They don't include any harsh chemicals that can contaminate the environment; most are manufactured with plant-based substances.
Also, soap and body wash made with natural ingredients won't harm aquatic life when washed down the drain. All skin varieties, especially delicate and young, can be disinfected with non-toxic soaps.
Bamboo toilet paper is produced from bamboo pulp instead of trees or paper pulp. This means it's better for the environment because it doesn't require cutting down trees or using chlorine bleach to whiten it. It's also softer than wood pulp toilet paper, making it more comfortable for sensitive skin types.
2. Stainless Steel Straws & Bottles
Stainless steel straws are a great alternative to plastic. They're reusable, dishwasher safe, and can be used for hot or cold drinks. They come in different lengths and sizes and often have a little brush on the cap you can use to clean them.
You can also purchase a glass or stainless steel reusable water bottle. These are great alternatives to plastic because they're non-toxic, will keep your drink colder longer than plastic, and won't leach chemicals into your water as some plastics do. Just be sure to wash these products routinely.
3. Eco-Friendly Phone Cases
Protecting your smartphone with environmentally-friendly phone cases is a terrific way to safeguard the planet. And these cases are not just for iPhones and Samsungs, either. Almost any type of smartphone can be protected with an eco-friendly case.
Wood phone cases are one of the most popular, eco-friendly cases because they look good and feel good in your hand. Many wood phone cases are made from reclaimed wood or sustainably grown wood, so they're better for the environment than traditional plastic or aluminum cases.
Since Apple & Samsung are the most popular cell phone brands in the world, a wide variety of iPhone wooden cases and Galaxy wooden cases are readily available in the market. They are cost-effective and a long-term investment.
Also, instead of throwing away your old denim pants, you can turn them into an eco-friendly phone case. Be creative!
4. Reusable Storage & Garbage Bags
The best reusable storage & garbage bags are made from 100% recycled plastics and other materials that can be reused or recycled.
Some are BPA-free and come with leakproof zippers and handles for easy carrying. You can choose the size best suited to your lifestyle because they come in various sizes.
The best part about using these bags is you won't have to buy any new ones again!
5. Recycled Paper Towels
Recycled paper towels are made from old newspaper and other discarded paper, which means it requires less fuel to produce than conventional paper. It also saves trees from being cut down and saves energy by not having to bleach or dye the recycled pulp.
You can dry dishes, clean up spills and wipe off counters with these earth-friendly paper towels.
You also might want to consider trying reusable paper towels aka the "unpaper towel". These can be made from bamboo, eucalyptus and other materials. Many are biodegradable and some are reusable up to 100 times.
6. Organic Cosmetics
Natural materials are used to make organic cosmetics, which are also free of preservatives, chemicals, and parabens. They're cruelty-free, meaning no animal testing was used during the production process.
Most organic cosmetics are plant-based, which means they contain fewer ingredients than conventional cosmetics. This also means these types of eco-friendly products are less likely to cause irritation or allergies, e.g., reusable makeup remover pads.
Organic cosmetics include everything from makeup to skincare products.
7. PURPOSE-MADE Collapsible Travel Mugs
Collapsible travel mugs are made from BPA-free silicone and are dishwasher-safe. They flatten into a disc that neatly fits your pocket or backpack.
They are available in mixed sizes, hues, and designs, so you can pick the one perfect for you.
8. Biodegradable Bamboo Toothbrushes
Sustainable bamboo toothbrushes do exist, and they're made from 100% biodegradable materials. The bristles are soft on your gums, and the handle is made from renewable bamboo, which is naturally antibacterial.
There are a few downsides to these eco-friendly toothbrushes, though. They're a bit more expensive than regular plastic ones, and they only last about a year before they need to be replaced.
Don't forget eco-friendly floss too. Simply look for a zero waste dental floss or make a DIY dental floss of your own.
9. Compostable Paper Plates, Utensils & Cutlery
Compostable kitchenware is perfect for parties, picnics, and other events. Made of a renewable resource that's fully composted in as little as 90 days, these products are great for the environment.
These are manufactured from plant-based materials like sugar cane, corn, or wheat. This implies you can dispose of them in your home bin or outdoor composter.
10. Reusable Organic Cloth Menstrual Pads
Organic cloth pads are made from organic cotton, free of pesticides and herbicides, unlike conventional cotton, which may be treated with these chemicals.
These reusable cloth menstrual pads are breathable and comfortable, with a waterproof, leak-proof layer on the top to protect your clothes from getting stained. You don't have to worry about tossing them away after each use either because they are washable and reusable.
Menstrual panties, aka period underwear, are also now being made by a number of manufacturers to give women eco-friendly alternatives.
Final Thoughts
The truth is you don't have to spend much money to have an eco-friendly home. You can get inexpensive, affordable, and effective eco-friendly products for your house, office, or even your garden. Going plastic free is easier than you think.
Author Bio: Ben Eagle is the Content Manager at Carved, a brand specializing in producing one-of-a-kind, handmade wooden goods. He is also an avid hiker who likes geeking out on the latest outdoors & hiking tech.