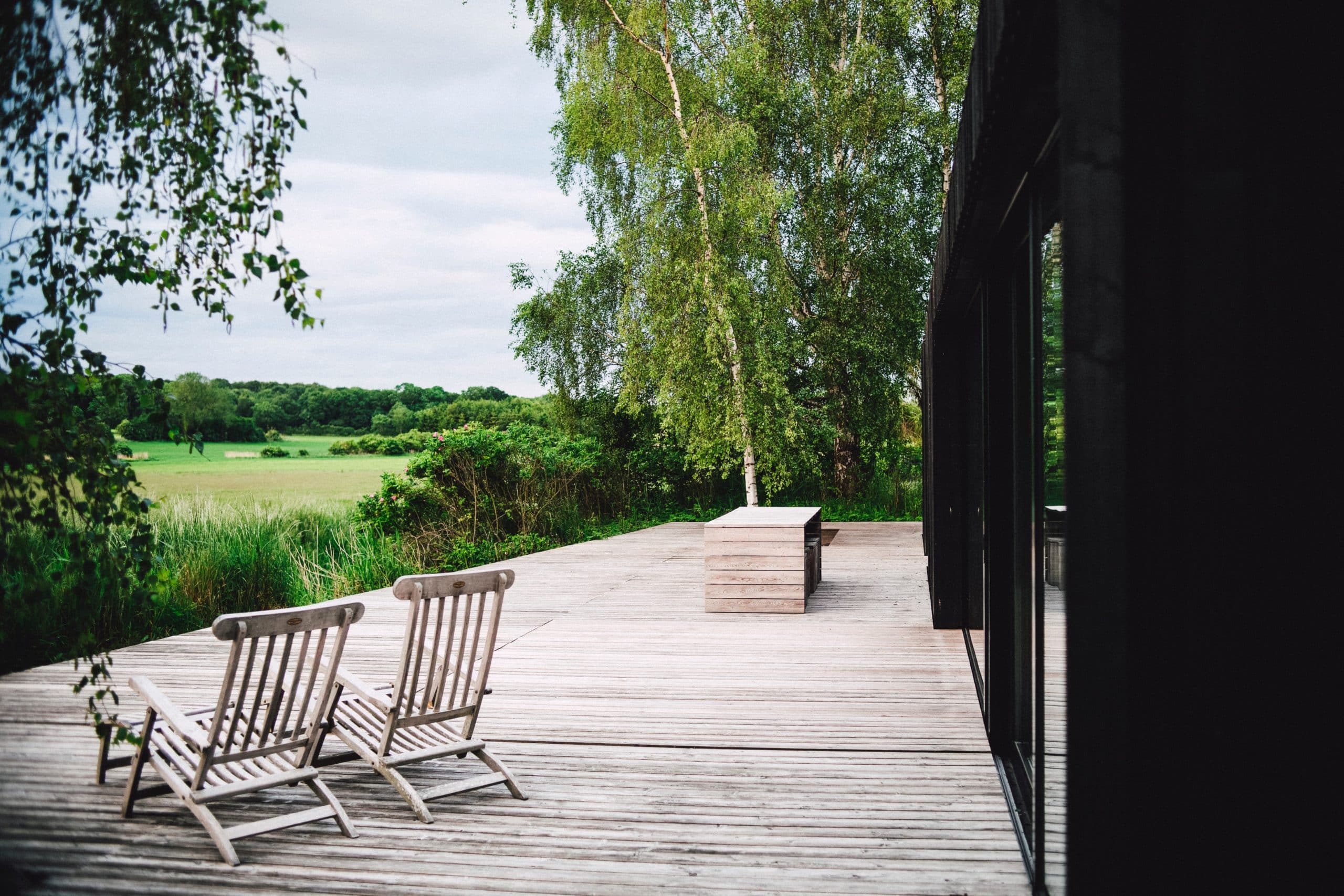 What Is the Greenest Way to Build a Deck?
The home design industry has learned to incorporate more eco-friendly ideas in the last decade, as consumers have become increasingly aware of their environmental impact and so want to reduce their carbon footprints. One of the ways a person can do this is to start with changing their home environment, such as doing an exterior upgrade like a wooden deck.
Some people might think that decks are inherently bad for the environment because they use wood, but that's not always true. It depends on the steps you take to make your deck and what you learn along the way.
We've got some of greenest ways to build a deck, along with information on what you can do to make your build a sustainable home project. With a few tips, you'll be well on your way to backyard barbecues and a comfortable space to relax outside.
Opt-Out of Chemicals
Trees that fall over tend to rot quickly, but wood planks used to create most decks stay the same for years and sometimes decades. The lifespan of the wood depends on the chemical treatments it gets while in production. Although industry officials haven't registered some chemicals for residential use, like creosote and pentachlorophenol, they've approved many others as standard wood preservatives. We recommend you look for alternative wood options that are chemical-free so the harmful toxins don't wash off over time and end up in your yard or local environment.
Find Local Materials
Buying local is a great way to support the planet. Finding local manufacturers gives life to your economy and avoids adding transportational CO2 to the atmosphere. It directly reduces your carbon footprint, helping to give you a green deck you can be proud of.
See What's Recyclable
Depending on your preferences, you can see if there are recyclable options available. You might prefer deck material made out of recycled materials or invest in wood that's easily recyclable if you ever need to remove your deck. You could also need repairs in the future after storms or unforeseen issues, but you won't need to worry about waste if you can recycle the deck parts in need of replacing.
Review Wood Options
There are also many different types of wood to consider before moving forward with your deck plans. When it comes to sustainable materials, many homeowners choose southern yellow pine for their decks. It's easy on most budgets, holds up well under the elements and features eye-catching prominent grain patterns. You'll get the look and feel of a wooden deck without concern for the environmental impact of your choice in materials.
Learn About Maintenance
Some decks require yearly maintenance in the form of chemical sprays or treatments. When you meet with a contractor to discuss the design and make-up of your deck, make sure they know you don't want to use chemicals to maintain it. They can find other types of wood that are more eco-friendly in terms of what they'll need to look great throughout the coming years.
Talk With the Professionals
Once you've learned how to use these tips to make your new deck sustainable, talk with a team of professionals. They can guide the project along according to your priorities so your new deck will have minimal impact on the planet.