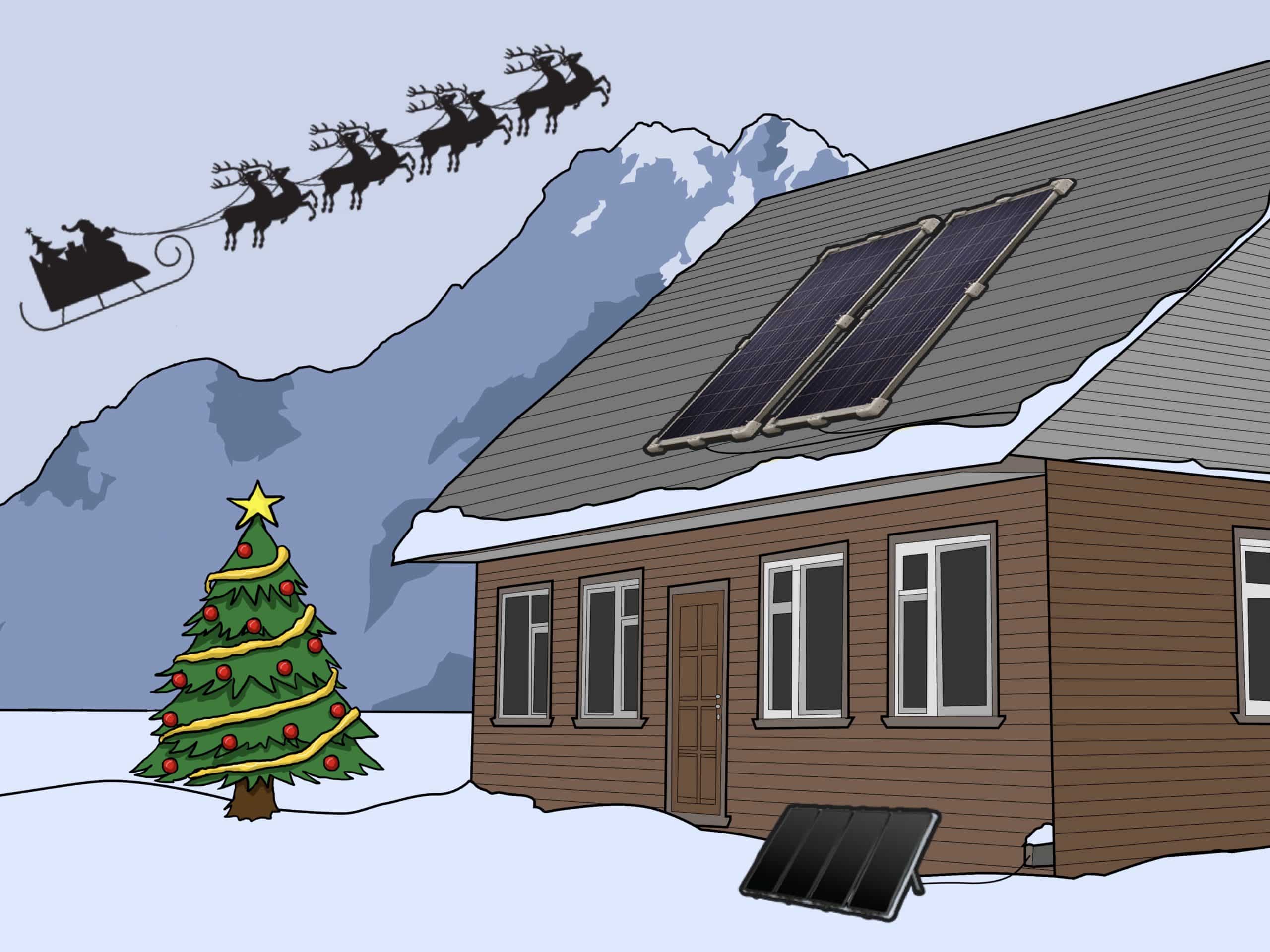 'The Environmentalist's Night Before Christmas
'Twas the night before Christmas, I went all through the house,
Turning lights OFF that were left ON, by my kids and my spouse.
The stockings were hung by the chimney with care,
To reduce carbon footprints and dry them by air.
The children took showers as fast as could be,
Under five minutes to save gallons, you see.
The kids went to bed and we tucked them in tight,
Dropped the thermostat down low for the long winter's night.
Now off to the kitchen, dishes high as a tower,
Loaded the washer to run during an off-peak hour.
Now the house was all quiet and the children asleep,
It's time to wrap presents without making a peep.
Not a brand-new wrap we bought at the store,
We repurposed old papers, and gifts bags, and more.
The gifts now were laid under the tree,
It's fake, made of plastic… so please don't judge me.
Next year I promise I'll get one that's living,
Potted for replanting—a gift that keeps giving.
With our eyes oh so heavy we head off to bed,
But we're stopped in our tracks by a noise overhead.
The clomping of hooves and sleigh that sounds polar,
I hope Santa knows my roof is all solar!
But before we could look, he was off on his mission,
Powered by reindeers… now that's low-emission!
We heard him exclaim as he drove out of sight,
"Merry Christmas to all, the future is bright!"