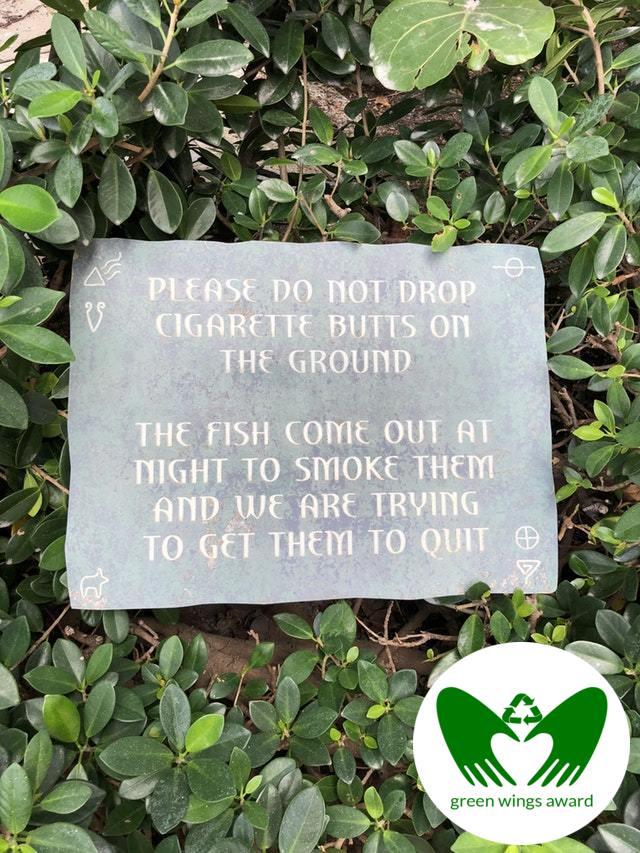 Trying to Get the Fish to Quit | Green Wings Award
Now that's definitely a cute way to encourage people to keep the beaches free of cigarette butts. We don't want the fish to be addicted to smoking either. We'd rather have our oceans and sea life free of cigarettes, cans, straws, bottles and other plastic pollution. Happy fish, happy people, happy planet!
That's why this sign gets our Green Wings Award for reminding everyone to protect the environment and keep our beaches clean.