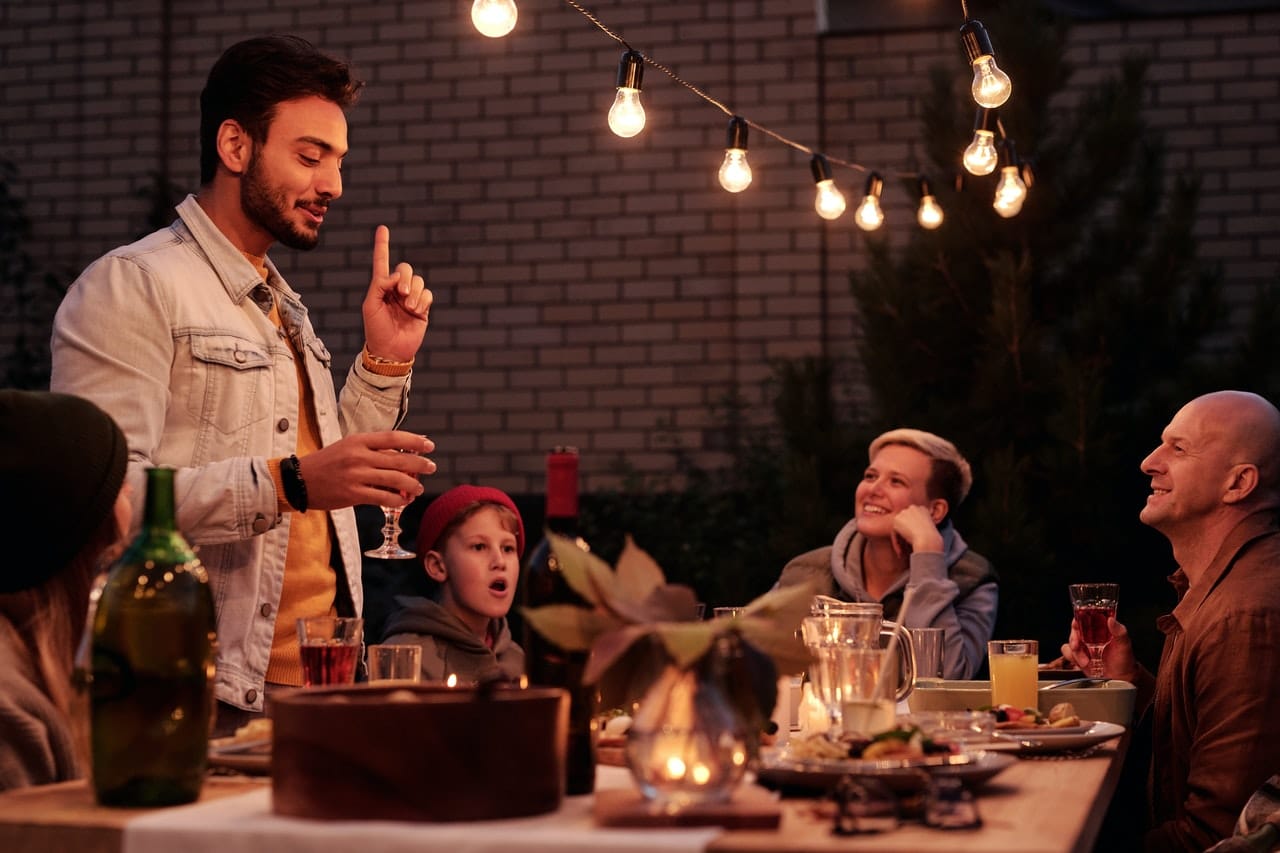 Tips to Green Your Outdoor Space at Home
Our homes are our sanctuaries these days, with most of us leaving much less often. Home has become the office, school, play and relaxation, all-in-one – leaving many of us with far less space than we thought we had! It's time to incorporate whatever type of outdoor space you have into your daily routine. Opening up a whole new space at home might sound expensive, but it doesn't need to be! Take a moment to consider a few ways to update and green your outdoor space, so you can have a more eco-friendly and spacious lifestyle.
Irrigate and Plant Outdoor Spaces Properly
We all want our outdoor spaces to be green all the way around. A brown yard may mean less water waste, but it certainly doesn't look great. Consider using part of your green space for a Japanese rock garden, a vegetable garden, a pollinator garden. or a drought-resistant garden filled with native plants and trees. All of these can help minimize water usage.
You could also install a smart sprinkler system which will track the amount of rainwater in the ground, and make adjustments accordingly, without causing you a moment of worry. A well-watered green space in your home doesn't mean soaking it daily! It means just a moment of planning and a bit of investment, to save yourself money and save some water at the same time.
Maintain Watering Systems
Keeping a close eye on watering systems could save you money, and make your outdoor space more pleasant. Even a small leak in your outdoor watering system could flood your outdoor space, and could potentially cause expensive issues with your home. Consider using a smart outdoor water system which is controlled by an application on your smartphone. Doing so is an easy way to catch leaks before they become costly, and to save money when the weather cooperates by doing your watering for you.
Choose Eco-Friendly Outdoor Furniture
Finding eco-friendly outdoor furniture is easier than ever. Many manufacturers have been going with bamboo, teak or eucalyptus, each of which is proven to last longer and is very on trend. You can also choose furniture made of recycled or sustainable materials to avoid the costly issue of replacing worn out, cheaply made furniture.
Some DIY fans are repurposing old shipping pallets as couches, tables and even pergolas, for a more industrial looking, yet green, outdoor space.
Green Grilling & Outdoor Cooking
Rather than always eating indoors, why not set up an outdoor grilling or cooking area? This way, you can get some fresh air and enjoy being out in nature while you eat. Cooking outdoors can also help lower energy costs and reduce indoor air pollution.
When planning an outdoor cooking area, consider using a propane oven to reduce reliance on gas and electricity when cooking outdoors. Charcoal grills are no longer completely off limits either – with many green-charcoal options like wood pellets available, which will reduce pollution, cost and give your grilled food that smoky flavor we all love.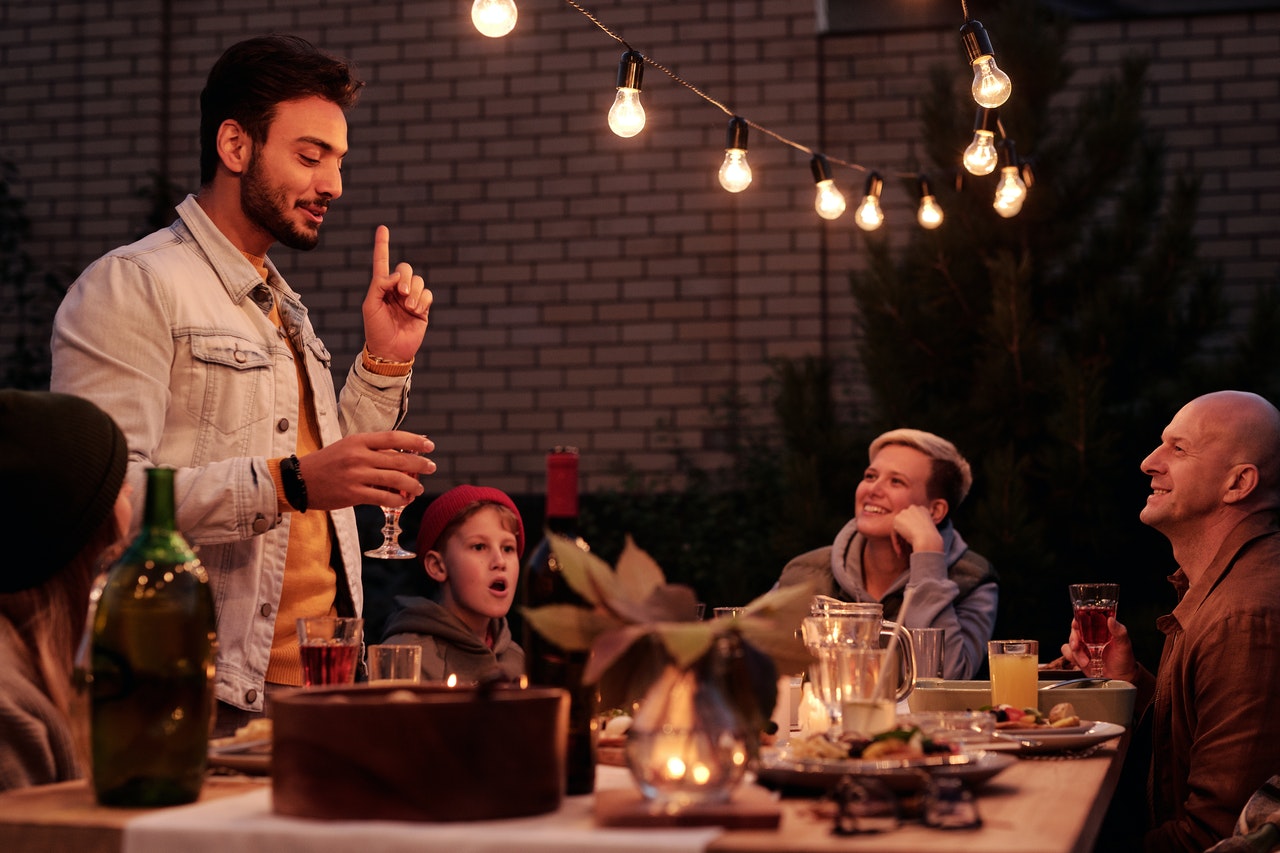 Outdoor Lighting
Outdoor lighting is an easy and fast way to upgrade your outdoor space, with many excellent lighting options available. However, you should also remember to upgrade your outdoor lighting when it gets older or gives out.
Consider using LED bulbs over traditional bulbs, which are proven to burn brighter, last longer and reduce electricity intake. If a more zero-waste lifestyle and living space is what you want, going with full solar lighting for your outdoor living space is simplicity itself, and often costs less than wired lighting options.
Rainwater Collection Areas
According to the EPA in the U.S., 50-70% of total household water use is dedicated to landscape irrigation and outdoor activities. Set up a rainwater barrel to catch freely falling rainwater, for use in your gardens and in your lawn.
For more creative eco-enthusiasts, rainwater is a great way to maintain a natural water feature. Got a low lying area of the yard? Consider creating a small natural rainwater pond, and maintain it carefully to keep the bugs away. Or use more natural materials like limestone or grey stone to create a natural waterfall feature in your yard. DIY water features are a dime a dozen online, so look up a few ideas and roll up your sleeves!
Your outdoor space doesn't need to suck power or be a costly center at home. Taking a bit of time to plan some eco-friendly lighting, as well as cooking and watering solutions, will certainly save you money in the long run. It will also go a long way toward making your home and outdoor living space more comfortable, eco-friendly, and green.