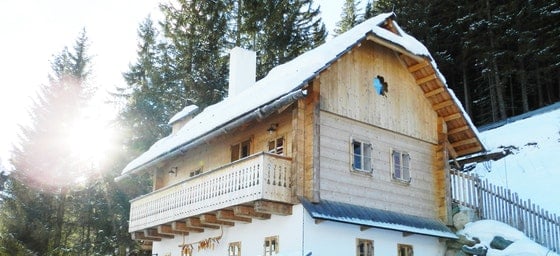 Tips for Energy Savings in a Snowy Winter Climate
You want to help the planet, but the planet doesn't always make it easy. In a cold, harsh climate, when snow begins to fall and ice accumulates on your windowpanes, reducing your home's carbon emissions often comes at the cost of your comfort. But it doesn't have to be a compromise.
In case you want to increase your energy savings in winter without hiding beneath a mountain of blankets, here are three smart tips to help regulate your expenditure. Consider some of the advice below to make a significant difference in your footprint.
Locate and Seal Leaks
You often won't notice a leak in your home until you feel the draft. You'll find that windows and entranceways are the most common culprits, allowing cool air to creep through small cracks into your nice, warm living space, upsetting your perfectly balanced thermostat settings. But don't raise the temperature.
Adjusting your thermostat will only harm the energy efficiency of your home. You're far better off assessing and addressing the leaks than trying to compensate for them, and you can make an enormous difference with the right tools and a DIY attitude. Even if you have no experience in DIY, it's a simple project.
Move from room to room with a stick of lit incense, holding it close to windows and entranceways to check for disturbances in the smoke. Once you've found your leaks, clean and dry the areas for good adhesion, and apply caulk in a steady stream. Afterward, smooth the caulk into the crack, and you're good to go.
Rely on Renewable Energy
While winter isn't the ideal time to install alternate energy options, with a little planning ahead, homeowners can ease off their reliance on fossil fuels for winter heating. One of the easiest ways for you to accomplish this is to consider installing solar panels, which typically convert 11 to 15 percent of solar energy into usable electricity.
Of course, shorter daylight hours and snow accumulation means there's more maintenance involved for less power in the winter. But any reduction in the amount of non-renewable energy it takes to heat water and your home can make an impact on the environment, and solar panels are an investment with a long lifespan. The benefits can compound over many winters.
Use a Smart Thermostat
You likely leave your home at least once a day, and during that time, your thermostat is maintaining the home's interior temperature when it doesn't have to. If you currently rely on old technology, you'll almost certainly benefit from an upgrade, and a smart thermostat with programmable settings has incredible functionality.
To take full advantage of the technology, you could program your smart thermostat to reduce temperatures while you're away at work and raise them again before you get home. If you wanted to, you could have the system regulate the temperature while you sleep, as long as you're comfortable with a little cold.
If you invest in a programmable thermostat, you'll see a significant difference in your energy expenditure. Many homeowners have already transitioned to smart technology, so if you haven't made the switch, we'd recommend it. Just browse your options and see which system works best for you.
Insulate Your Garage
A cold climate can gradually deteriorate the weather-stripping of a garage door. Ice and snow wear away at the material, compromising the interior of your garage as warmth escapes through the cracks. It isn't as simple as taking a caulk gun to these leaks — you'll have to make more significant adjustments.
Start by insulating the walls, taking care to cover any spaces where frigid air might enter. You should also insulate your electrical outlets, which won't always require professional help. As long as you take the proper precautions and have intermediate DIY experience, you can perform most of these tasks yourself.
You should contact a professional to install an insulated garage door. It's the best available option in reducing the energy you lose through this vulnerable part of your home. With insulated walls and an insulated garage door, you can also trust that any valuable assets you keep in your garage will remain safe and secure.
Cool Ways to Stay Warm
To increase your energy savings in winter and decrease your impact, start small. Even a minor adjustment can make a major impact. Whichever solution you pursue, you'll keep your living space comfortable and your expenditure low.
Holly Welles runs her own blog, The Estate Update, where she posts weekly updates on design, gardening and eco-friendly fixes. Holly believes anyone can learn to make the most of their space, which is why she writes about home improvement all over the web.