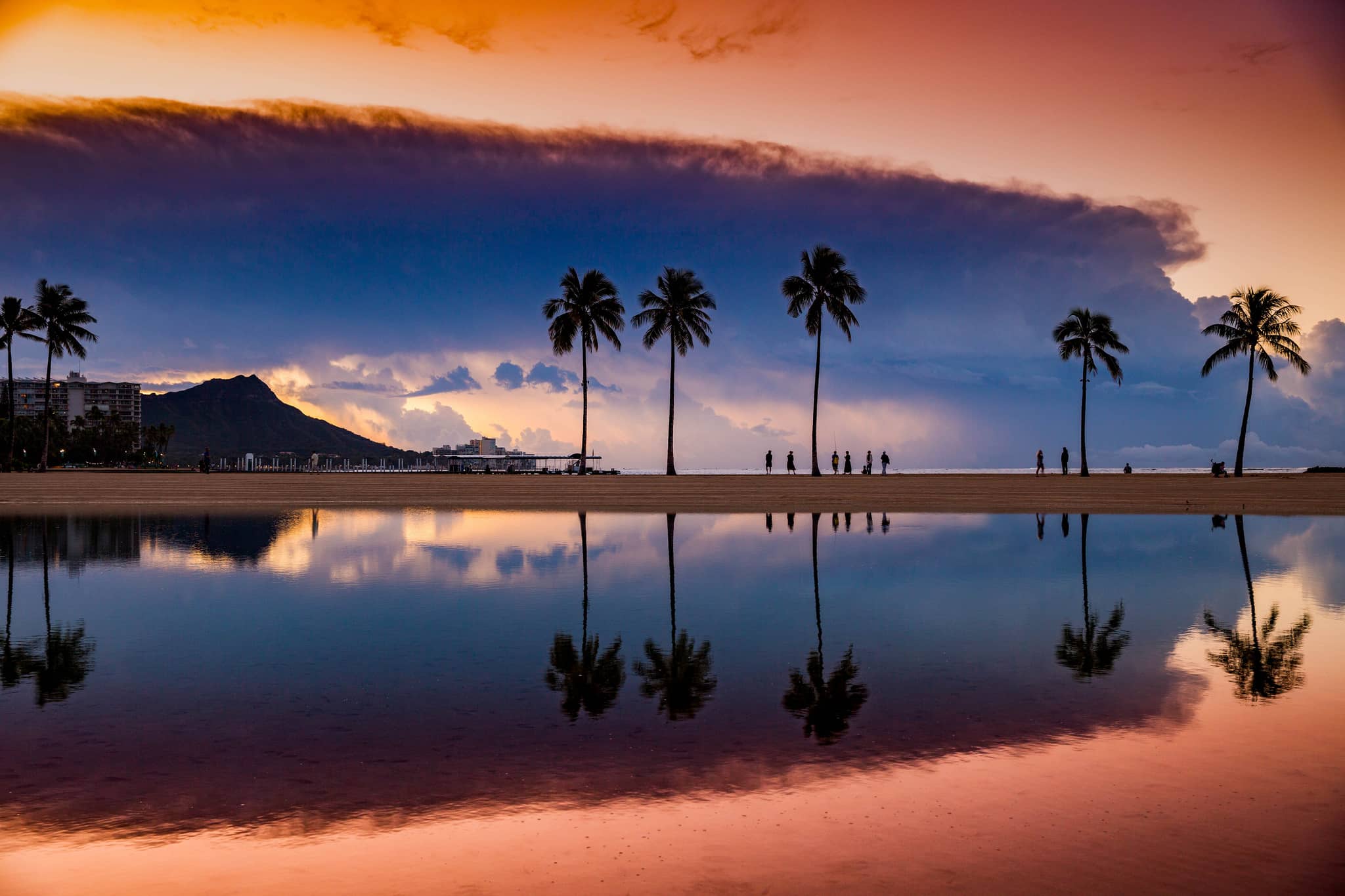 Time for a Little Reflection
Sometimes it just takes a change of location, or a different viewpoint, and you're suddenly able to gain a whole new perspective. This sunrise photo taken at Duke Kahanamoku Lagoon at Hilton Hawaiian Village Diamond Head is one of those images that shows us we really do need to take time for a little reflection.
For highlighting the beauty in nature and the reflection it allows, this photo earns today's Biofriendly Image of the Day.
Image by Anthony Quintano | Used with permission via the Creative Commons Attribution-NonCommerical-ShareAlike 2.0 Generic license.