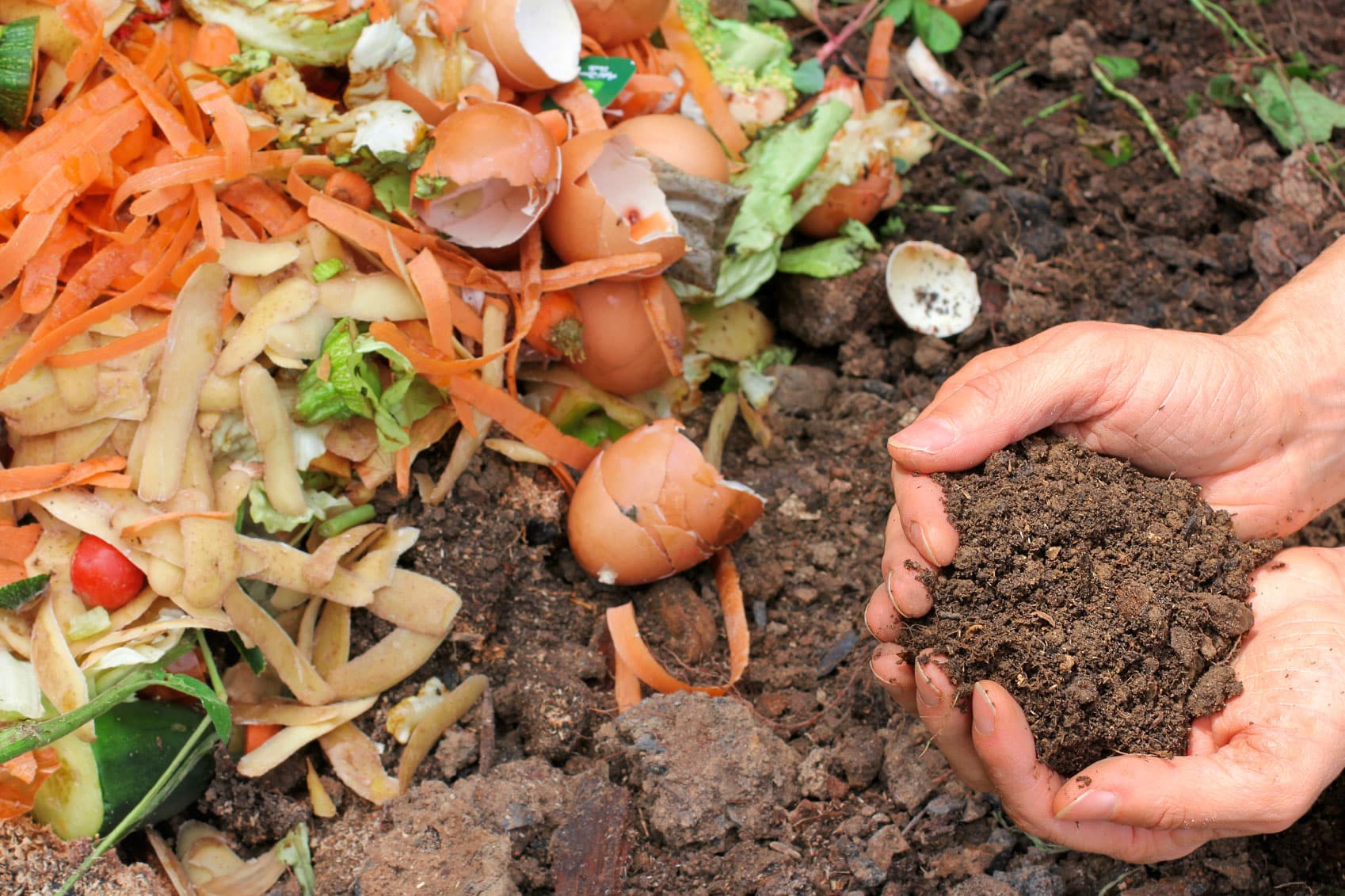 The Power of Composting
Composting in America is an underutilized tool that we all could implement in our everyday lives to help reduce climate change. When plant waste is dumped in landfills the organic material emits harmful methane gases. Methane gas traps heat in our atmosphere making it a greenhouse gas that rapidly increases Earth's temperature. I used to assume that organic waste in landfills would just harmlessly return to the Earth regardless of where it decomposed, and that composting was for farmers or avid gardeners. However, composting offers a much safer alternative for plant waste than landfills, and it's something we all can and should do. With Valentine's Day coming up you can kick off the month by showing Mother Earth a little love and finding a way to start composting your food and yard waste.
Millions of flowers are grown each year to celebrate Valentine's Day, and sadly once these flowers start to lose their luster most of them will simply be tossed in the trash and ultimately contribute to global warming. Things like leaves, grasses, hay, fruit and vegetable scraps, egg shells, coffee grounds, and of course flowers can all serve their natural purpose of helping to improve soil quality, yield more crops, and even increase water retention in the soil when they are composted.
Composting can be a bit intimidating when you first set out, but if you have the space and time to get it started it will be extremely beneficial for your garden, and our planet. Simply start by searching online for videos about composting, and you'll find some great resources for creating the "black gold" that all savvy gardeners dream about.
If having a compost bin, and maintaining it is a little too much for you, simply keep a container in your kitchen for your food scraps and put them in your green waste bin along with any other organic materials. Check out your local waste management website to see what is acceptable for the green waste bins in your area.
If your city, or apartment complex doesn't provide a green waste bin find out who to contact and ask for one.
If you are not able to get a green waste bin in your area see if there is a local community garden where you can take your compost.
If none of the above options work for you, but you are committed to composting check out vermiculite composting. This system uses worms to speed up the decomposition process, and can be a great alternative for people who do not have a yard to compost in.
Happy composting! For more info check out this link: https://www.epa.gov/sustainable-management-food/reducing-impact-wasted-food-feeding-soil-and-composting#legal
"The ground's generosity takes in our compost and grows beauty! Try to be more like the ground." – Rumi