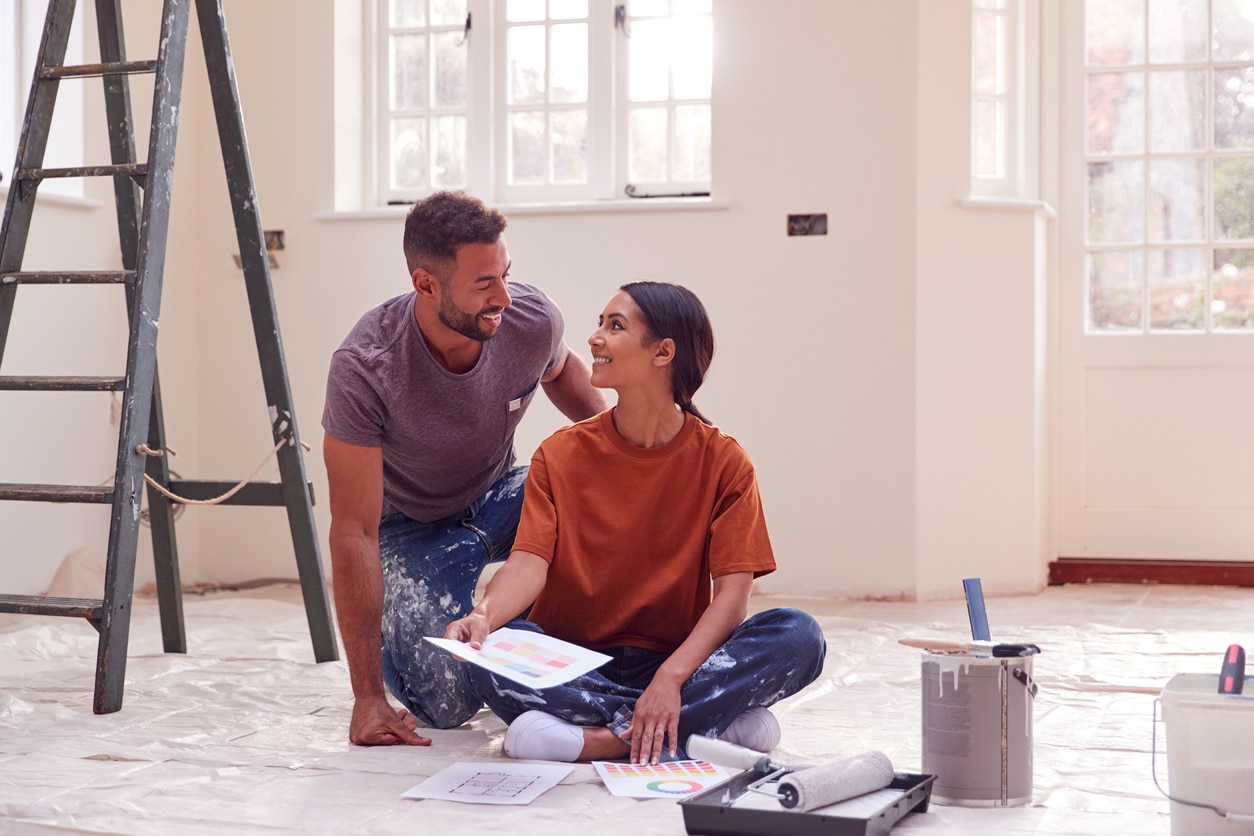 12 Ways to Renovate Your Home Sustainably
There's a lot to think about when renovating your home. You need to design your new space and add your personal style to the house. However, you should also incorporate substance, as well as style, when doing home renovations.
Consider how you can help the environment when making design choices. Here are 12 ways you can incorporate sustainability in your home renovation.
1. Use Reclaimed Wood
Wooden decor can make your space feel cozy and give it a modern appearance. Plus, hardwood floors can increase your home's resale value. Reclaimed wood saves resources since it's repurposed from factories, old barns or retired ships. It also gives your home more character, and it's more durable and stable than newer materials.
2.  Repurpose Materials 
Before you start any demolition as part of home renovations, decide what you want to save. For example, try reusing cabinets, light fixtures or flooring. Keeping these items prevents them from overcrowding landfills, where they release methane and contribute to global warming. 
Reusing materials also saves you money. A home renovation can end up costing around $46,880, so every penny counts. You can easily give your cabinets a brand new look with some paint and updated hardware. If you want to save something but it doesn't match the renovated space, you can still use it in another area, such as your guest room. 
3. Donate Before Throwing Away
If you don't want to keep certain items, consider donating them. You can give outdated decor and furniture to Goodwill or Habitat for Humanity. Architectural salvage stores are ideal for larger pieces. If you have a friend who is redecorating, offer them your unwanted items.
Throwing away decor should be your last resort with all the options available. Instead, give your items new life while preventing landfills from collecting waste.
4. Purchase Energy-Efficient Devices
Look for energy-efficient appliances when it's time to replace your old ones. Shop for Energy Star-rated refrigerators and dishwashers. These devices help to save water and prevent greenhouse gas emissions.
Also, install smart devices, such as thermostats, to save energy. They adjust to your ideal temperature to make your home more comfortable. In addition, they can automatically turn off when you're away, conserving energy. Besides the environmental benefits, energy-efficient devices can lower your monthly bills. In fact, you can save around $2,200 per year. 
5. Buy Preowned Decor
Buy preowned items from places such as Habitat for Humanity, Renoback.ca and Salvex.com. Check out local architectural salvage stores or antique shops for unique pieces. 
Repurposing items can reduce the demand for newer products. When creating new materials, energy and resources are wasted, and delivery vehicles emit greenhouse gases. Plus, purchasing secondhand items for your home renovations is cheaper and an easy way to help you stay within your budget. 
6. Find Paint With Low Volatile Organic Compounds (VOCs)
VOCs harm the environment by creating smog, which can decrease visibility and irritate your eyes or lungs. The chemicals can also pollute your indoor air, leading to dizziness or headaches. Before buying paint, check the label and ensure the product has less than 5g/L of VOCs. Certain brands, such as Benjamin Moore, may have options with no VOCs.  
There are many color choices when it comes to eco-friendly paint. Whites and grays are good picks for neutral options. Blues or greens can provide a calming atmosphere if you want deeper hues.
7. Add Insulation
Insulating your home is a simple way to conserve energy. It will keep your house warm during winter so your heating system won't work too hard. The less often you run your HVAC unit, the less electricity you'll waste. An electric furnace can use up to $18,000 watts for heating, and insulation can help you lower your energy bills. Add it to your attic, basement and crawl spaces. There are multiple types to choose from, such as blanket or foam board. 
8. Install a Tankless Water Heater
Tankless water heaters can help you cut back on carbon emissions. They only run on-demand, so you will conserve more water. This natural resource can become scarce over time. Water scarcities can raise prices and impact the food supply chain.
In addition to helping the planet, tankless water heaters last longer and take up less space.
9. Add Solar Panels
Solar energy can lower greenhouse gas emissions and provide you with tons of savings when doing home renovations. For example, some utility companies may offer rebates or credits. Also, the IRS offers incentives for those switching to solar power. Solar panels may also increase your property's resale value. 
Before installation, make sure your home is built to accommodate the boards. If your house is surrounded by too many trees, you may need to look for a ground-mount system or a community solar garden instead.
10. Incorporate Dual-Paneled Windows
Dual-paneled windows provide excellent insulation, helping you conserve energy. In addition, they have thermal properties that keep heat in during the winter. Dual paneled windows also have soundproofing qualities, which is helpful if you live in a noisy area.
There are multiple types to choose from, such as air-filled or glass-filled. They are also available in various materials, such as vinyl. Some casements even qualify for rebates and credits.
Once you have installed the windows, seal any cracks to prevent air leaks. You can use caulk or weatherstripping.
11. Upgrade With Sustainable Materials
Use sustainable building materials when making design decisions. Bamboo, cork, precast concrete, and marble are all excellent options. Bamboo chairs are perfect for your living room or outdoor space. Marble countertops give your kitchen a sleek and modern appearance.
In addition to their style, these materials are also eco-friendly. Marble countertops are free of toxins and chemicals and can improve your indoor air quality. Lots of materials with superior sustainability are also easy to clean and durable. Incorporating sustainable materials makes your home stand out from your friends and families and makes a statement in support of the planet.
12. Invest in a Cool Roof
You can also choose eco-friendly roofing materials. Many roofs are made from dark, nonreflecting, heat-absorbent materials. This causes a heat island effect that requires more energy to cool your home in the summer. A heat island forms when warmth is absorbed and reemitted, raising temperatures. 
A cool roof can help prevent this issue by reflecting the sun's heat away from the house, providing a more comfortable indoor temperature. The room can be made from metal, asphalt or tile.
Eco-Friendly Renovating Ideas
Home renovations are a chance to improve your home's function and aesthetic appeal. Consider how you can use sustainable materials and reduce waste when it's time to upgrade.