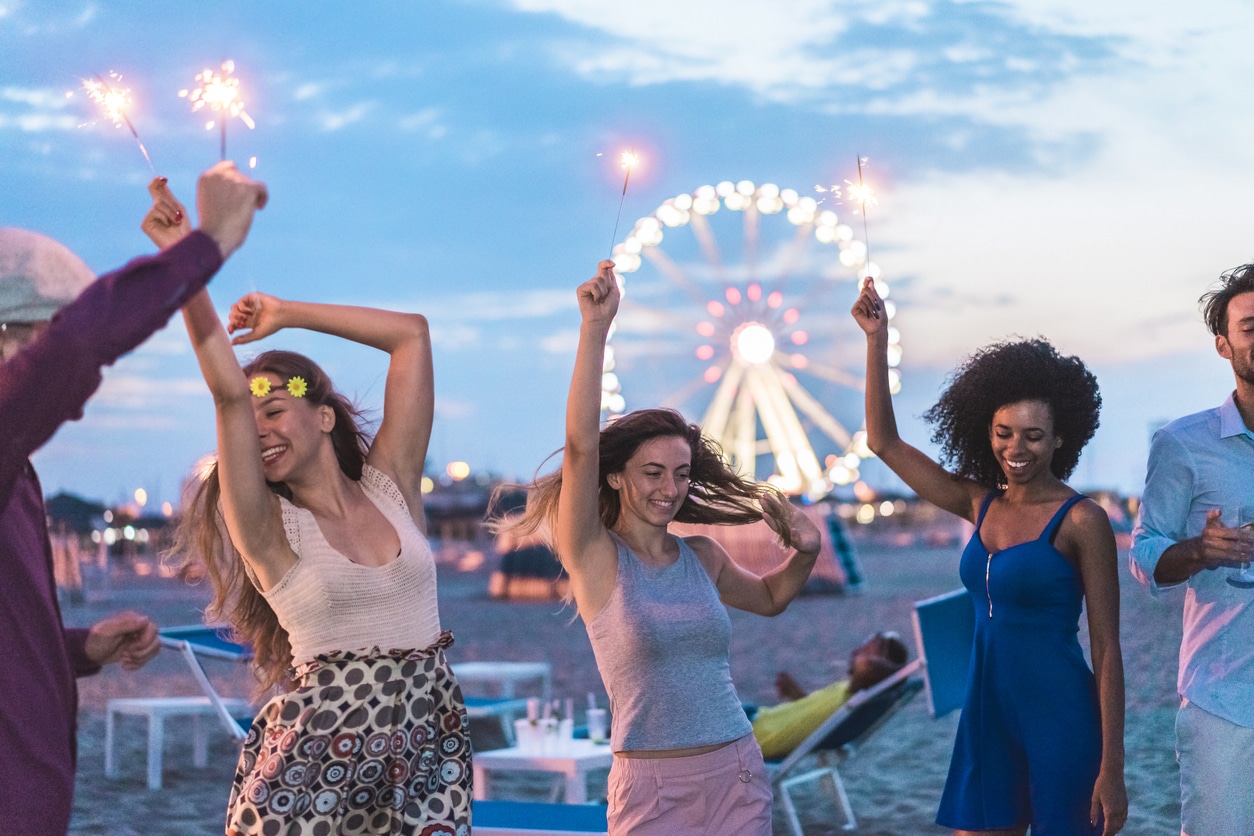 Sustainable Festival Solutions to Keep It Green This Summer
Festival season is the signal summer has arrived for millions of people around the world. Whether it's a music festival with a grandstand, a garden show filled with vibrant colors, a delicious food festival or tents filled with comedians making us laugh, festivals often attract huge crowds.
As you likely are well-aware, the larger the crowd, the more likely it is trash will be left strewn everywhere. The impact on the natural setting will be a damaging one. Particularly when you consider the floods of people arriving, often by car, who need food and water and who will be producing natural waste quite frequently.
But there are ways festival organizers and attendees can reduce their carbon footprint and environmental impact when they visit a live event. These are our top tips for sustainable festival solutions to keep it green this summer.
Water Refilling Stations
Single-use plastics have become almost a dirty word for many companies, industries and events, but their existence remains. Festivals can act more sustainably by encouraging their vendors to do away with single-use plastics as much as possible.
From banning single-use plastic cutlery and ponchos to providing more water refilling stations and reminding guests to bring a refillable water bottle, festivals can offer green solutions to guests.
Besides water, other beverages such as alcohol and soft drinks are also significant contributors to single-use plastics. In 2020, The Guardian reported, "Coca-Cola, PepsiCo, Nestlé and Unilever were found to be responsible for half a million tonnes of plastic pollution in six developing countries each year". Only choosing to serve soft drinks from recyclable cans is one way to lessen single-use plastic consumption, it's not the only method though.
For safety, many festivals choose to serve alcoholic beverages in plastic bottles. However, decanting them from bottles to paper or reusable cups allows vendors to hold onto the plastic and recycle it conscientiously. Given the revelation that scientists have found microplastics in 75% of meat and milk products and an estimated 24.4 trillion pieces in the world's oceans, reducing usage and recycling responsibly is essential.
Plan for Proper Waste Disposal
Significant amounts of festival waste ends up in landfills, so it's important to have a plan in place to deal with the waste your event generates.
From employing effective fly-tipping management techniques as a method of preventing illegal dumping to taking steps to control hazardous waste, it all needs to be carefully planned and considered. You may wish to hire people to monitor the usage of your waste collection areas to help ensure your guests are using them correctly.
It's important to categorize the waste your festival may create. We suggest these four types:
1. Organic waste
2. Recyclable waste
3. General waste
4. Hazardous waste
Once you have categorized your event's waste, it's time to start planning an adequate waste disposal system. Plan where your collection zones will be, figure out signposts to educate your guests on the methods for proper waste disposal and ultimately, arrange to have it collected by the relevant service.
Encourage Green Travel
According to Vision 2025, travel to a festival equates to at least 80% of an event's carbon footprint. That is a significant burden on the environment, but there are ways to reduce this. Festival hosts can encourage their guests to travel using public transport or car share to reduce the number of vehicles on the road.
Many music festivals offer a ticket price which also includes bus travel. It's a great way to give guests an incentive to find alternate ways to get to your event without driving solo. It may also be a good idea to encourage people to cycle to your event. The provision of ample bicycle parking and advertising can help alleviate some fears cyclists might have about traveling.
From designated cycle parks to signposting where guests can park their bikes outside of your venue, traveling to a festival doesn't have to generate further carbon emissions.
Go Paperless
Paper, while recyclable and renewable, is impacting our environment with three billion trees per year being lost to paper packaging alone. Festivals can cut back on how much paper they use by making as much information digital as possible. From creating paperless ticketing to publishing site maps on your website or app, there are many sustainable festival solutions in regards to paper.
While it might not be possible to go 100% paperless, opting to use recycled paper wherever you do need it helps save trees. Additionally, as there are commonly no chemicals added to many versions of recycled paper, it can be easily composted or recycled once again.
Green Locations or Venues
Some locations are more sustainable than others, which can help guide you when choosing where to host a festival or live event. Consider whether your location is located near a city center with easy access via public transport to cut down on carbon emissions created by your event guests. If you are hosting over multiple days, consider a location with nearby accommodations to avoid excess commuting for guests or staff.
Renewable energy such as solar panels and solar batteries are a great way to make an event greener as they can power anything from your lighting and sound to food stalls and staging. Other facilities that can improve how green a location is include natural lighting, good waste management solutions, composting toilets and digital signage to reduce paper use.
Anaerobically Digested Plates and Cutlery
Hosting an event over a few hours, a day or the entire weekend all have the same thing in common; the guests need to eat. Now we're not suggesting you make your guests starve as a way to avoid waste, far from it. Recyclable materials are certainly better than single-use, but there is another type of cutlery and plate material that goes one step further.
Anaerobically digested foodware is made from plant-based and plastic-free material so it can be collected at the end of a festival and composted. Along with the food on them, these special plates and cutlery pieces are decomposed in an oxygen-less chamber where they are eventually converted into biogas.
The naturally produced gas can be used for heating or as fertilizer in the agricultural industry. Ultimately, none of the waste ends up in landfills or needs to be processed to be recycled, adding further energy consumption for its conversion. Instead, the anaerobically digested foodware degrades of its own accord and in the process becomes a source of energy. Makes for a more sustainable festival, if you ask me.