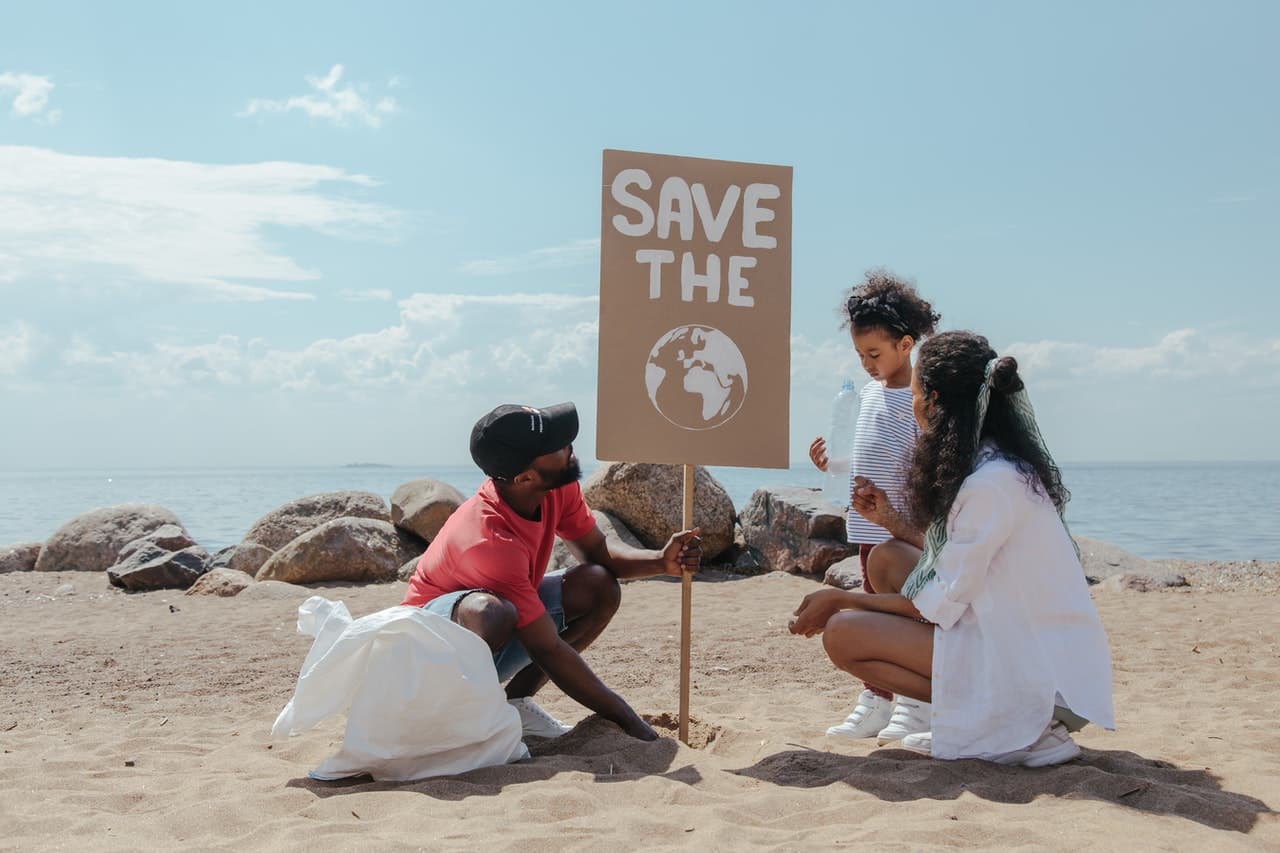 Simple Actions You Can Take for Coastal Cleanup Day (and Month)
This month's Biofriendly DIY is putting the spotlight on International Coastal Cleanup Day and Coastal Cleanup Month. If you're unfamiliar with these events, each year, the 3rd Saturday in September is designed as Coastal Cleanup Day. September, itself, is Coastal Cleanup Month. According to Surfrider Foundation, this global movement involves around six million volunteers in 90 different countries around the globe.
Let's be honest, though, every day and every month is a good time to keep our beaches, coastline, waterways and our overall planet, clean. Of course, it would be better to not have to worry about a yearly, monthly or even daily cleanup of our beaches and coastline, it is something of which we all need to become more aware and more active.
For example, did you know, Coastal Cleanup Day doesn't just entail cleaning up our beaches and shorelines? It also entails cleaning up our rivers, parks and inland areas. Any area where trash and debris could find its way into sewers or waterways and eventually make its way to the coast needs to be kept clean.
Participate in a Cleanup Event
One of the simplest actions you can take is to participate in a beach cleanup event. Find your local Surfrider Foundation Chapter and inquire about events in your area. If you don't live near a Surfrider Foundation Chapter, or along the coast, you should look for community cleanup events in your area. For example, in California, you can either participate in a group beach cleanup activity or a self-guided neighborhood cleanup.
Staying local and doing what you can to help clean up a nearby park, keep debris out of a river or stream, or prevent trash from making its way into storm drains and out to the ocean, makes a big difference.
In fact, the California Coastal Commission reported more than 17,000 people joined in on neighborhood cleanups in September 2020 and were responsible for preventing an estimated 150,000+ pounds of trash from entering stormwater systems. Imagine what could be done this year!
Follow Clean Beach Etiquette
Once you've participated in a coastal cleanup day or month, you'll likely want to adhere to this clean beach etiquette…"please leave nothing but your footprints". It's right in alignment with the Seven Principles of Leave No Trace you should follow when going camping.
You can do this by disposing of your waste properly. If there are trash cans on the beach, make sure any trash you have gets put in these bins and isn't left to blow around the beach or make its way into the ocean.
Pack in what you pack out. Another option for your trash, and all your beach gear, is to take home everything you brought with you. This way, no trash or objects will be left behind, period. All you'll be leaving is a clean beach for those who will be visiting after you.
It's okay to pick up other people's trash, too. You don't have to wait until a coastal cleanup day to do this. If you see trash left behind, go ahead and pick it up, then throw it away. Leaving the beach cleaner than when you arrived is good for your peace of mind and for the environment, too.
Whether you're planning to spend the entire day at the beach, you just want to take a short walk along the water or you have another beach activity planned, it's important to minimize your impact by following clean beach etiquette.
Clean Up After Yourself Wherever You Go
To take it one step further, make the decision to clean up after yourself wherever you go. Don't litter in the park or along the road. Don't leave trash behind while on a hike. Don't be complacent with others littering either. If we're going to protect this planet, and preserve it for generations to come, we need to actively participate in doing so.
One tip which can help you reduce the amount of trash you generate (so therefore will have less to cleanup) is to opt for reusable products. Ditch the single- or one-use plastic products and instead bring reusables you will want to bring home for cleanup and reuse.
Spread the Word
Last, but not least, spread the word. Tell your friends about Coastal Cleanup Day and encourage them to participate. Set a good example by cleaning up after yourself and properly disposing of your waste. Word of mouth goes a long way and the simple action of educating others on the importance of keeping our coast and waterways clean is something we all can do.