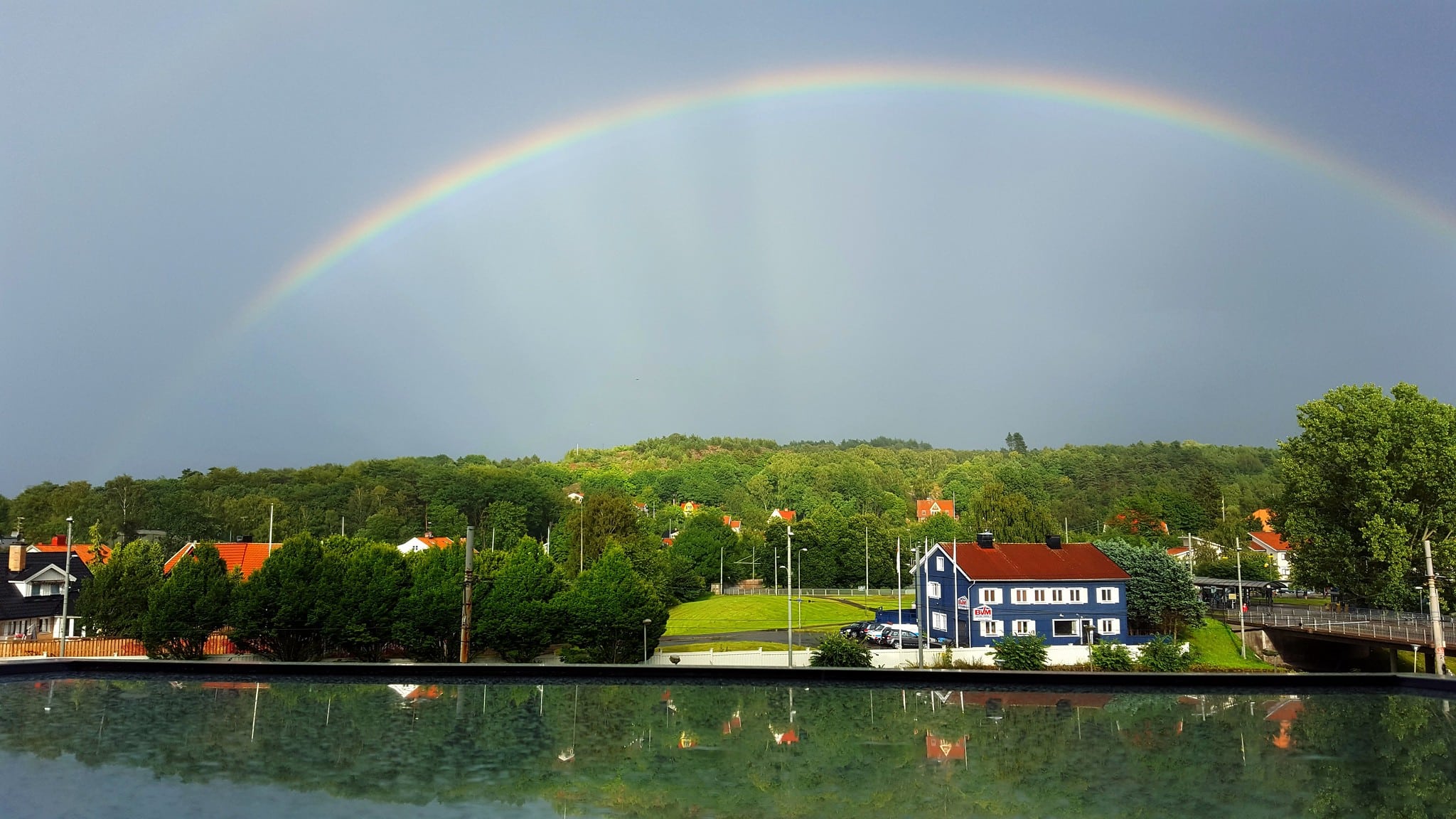 Rainbow
If you're like most people, as soon as the sun comes out on a rainy day, you're looking for a rainbow. What's cool about the angle of this particular image is it almost makes it look as if the town below is encapsulated inside a rainbow dome. Kind of magical. It is for this reason, this rainbow photo earns today's Image of the Day.
"I'm continually inspired by nature, and the rainbow is one of nature's greatest optical phenomenons. The sighting of a rainbow never fails to bring a smile to people's faces. They signify optimism and positivity: with them comes the sunshine after the rain."

– Matthew Williamson
Image by Blondinrikard Fröberg | Used with permission via the Creative Commons Attribution-NonCommerical-ShareAlike 2.0 Generic license.