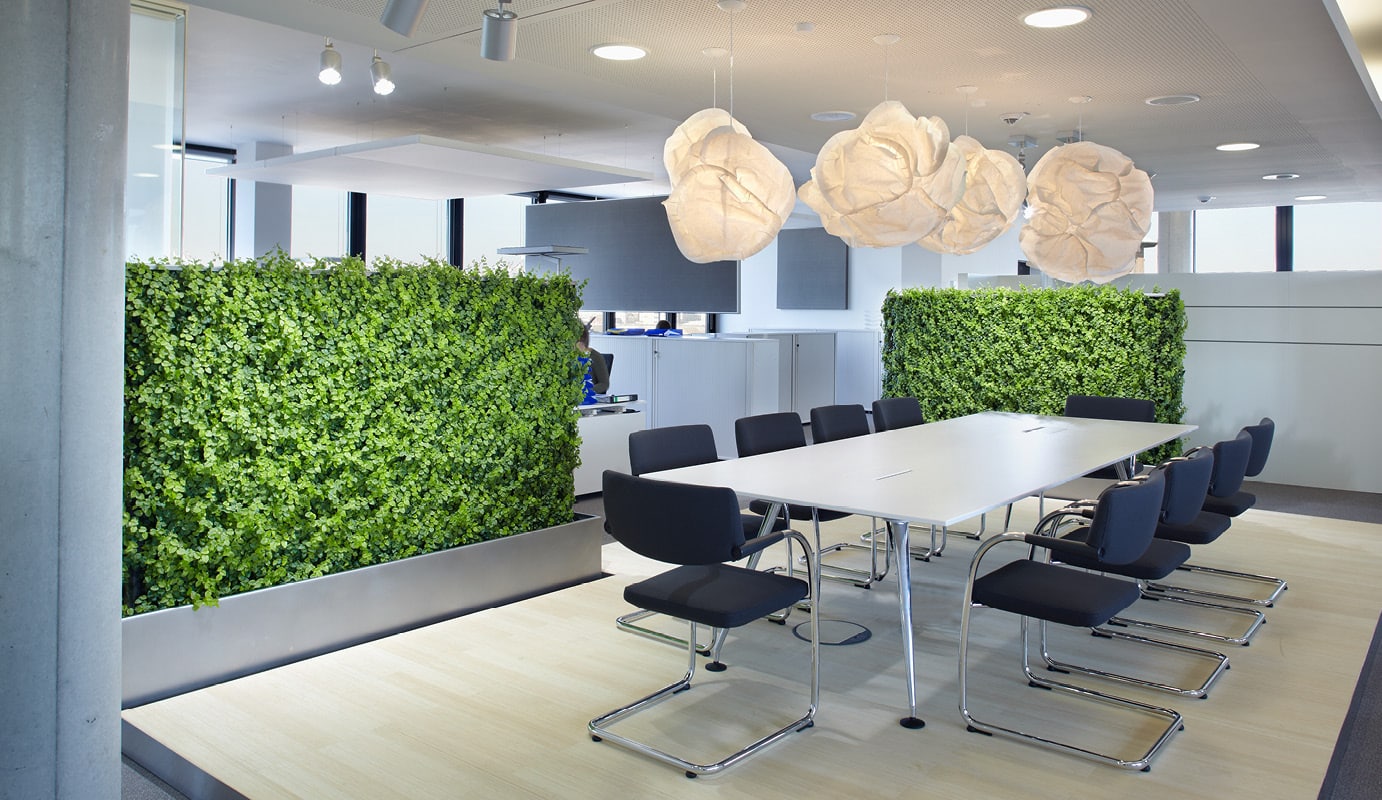 Proven Ways to Encourage an Environmentally Conscious Workplace
Companies across the world are taking steps to reduce the impact their operations have on the environment. Alaska Airlines, Hyatt, and Starbucks have announced they will eliminate plastic straws to reduce plastic waste, and many more companies pledged not to serve meat products at their company functions, to raise awareness on the environmental impact of animal husbandry. As customers are concerned, research shows 80 percent of consumers are more likely to buy products or invest in service from companies and brands which maintain a record of social responsibility as related to reducing environmental impact. Here are some ways to get into the club.  
Initiate recycling
Apart from setting a paperless environment, the next best thing you can do is recycle. Setting up a recycling program doesn't take a lot of time or funding – all you need are a couple of bins or cardboard boxes for employees to put their scrap paper in and the agreement with a local recycling company willing to collect the paper at regular intervals. You'll also need to appoint one staff member to oversee the program.
You can also encourage the staff to use recycled paper, for example for internal note-taking. While manufacturing recycled paper isn't a clean process, it uses less than half the water and up to 65% less energy than paper sourced from virgin pulp. Additionally, recycled paper can be used for packing products the company ships out, so every parcel becomes an ambassador of your green commitment.
Encourage green commuting
More and more companies are recognizing the benefits of working from home. This hugely environmentally-friendly option cuts out all the energy use, carbon emissions, and frustrations that come from commuting in daily traffic jams. Even if you can't allow working from home full time, at least consider granting some of your staff part-time telecommuting.
If working from home is not an option at all, consider giving your employees public transport incentives or setting up a carpool. Two people sharing a ride to work use half the fuel, save money and reduce carbon emissions. With four people in the car, the savings jump to a staggering 75%.
Renovate towards sustainability
Once you've mastered green measures that rely on adjusting business practices, you should consider adjusting your working environment towards environmentally-friendly concepts. Projects like sustainable office renovations include office insulation and window treatments to keep the space cool in the summer and warm in the winter at a reduced cost/emission rate. Introducing shower facilities will allow commuters to cycle or jog to work, leaving the car at home, while plumbing fixtures with reduced water usage will also save you money in the long run. Natural elements in the office like living walls or skylights, the use of recycled wood and water features have been shown to reduce stress, as well as stimulate creativity and happiness among the staff.
Dispose of e-waste responsibly
Although technology is an integral part of every business today, when it comes to replacing desktops, laptops, printers, phones, and other electronics, you should do it sustainably by making drop-offs to your local e-waste management depot. Properly disassembled, many computer components can be reclaimed, put to use in other devices, or salvaged for valuable metals – all toward saving the natural resources. To protect any sensitive business data, make sure to follow the manufacturer's recommendations and wipe any remaining data from your devices.
Provide incentives for employees
Incentives can motivate your employees to maintain a green work environment. Consider financial rewards derived from a percentage of savings made from conservation practices or gift cards as well as non-monetary rewards like recognizing the team or individuals who conserve the most with a certificate, plaque, or special parking spot. The important thing here is to make the whole process enjoyable, as no employees like the prospect of having another chore added to their list of responsibilities. Divide employees into teams or challenge other companies for a citywide competition in environmental practices.
Promoting eco-conscious business environments begins on the ground level, with your workforce and home office. Your people must believe in your vision and the value of environmentally-friendly habits you're looking to instate. These five examples of sustainable initiatives should reduce your company's environmental impact 24/7.