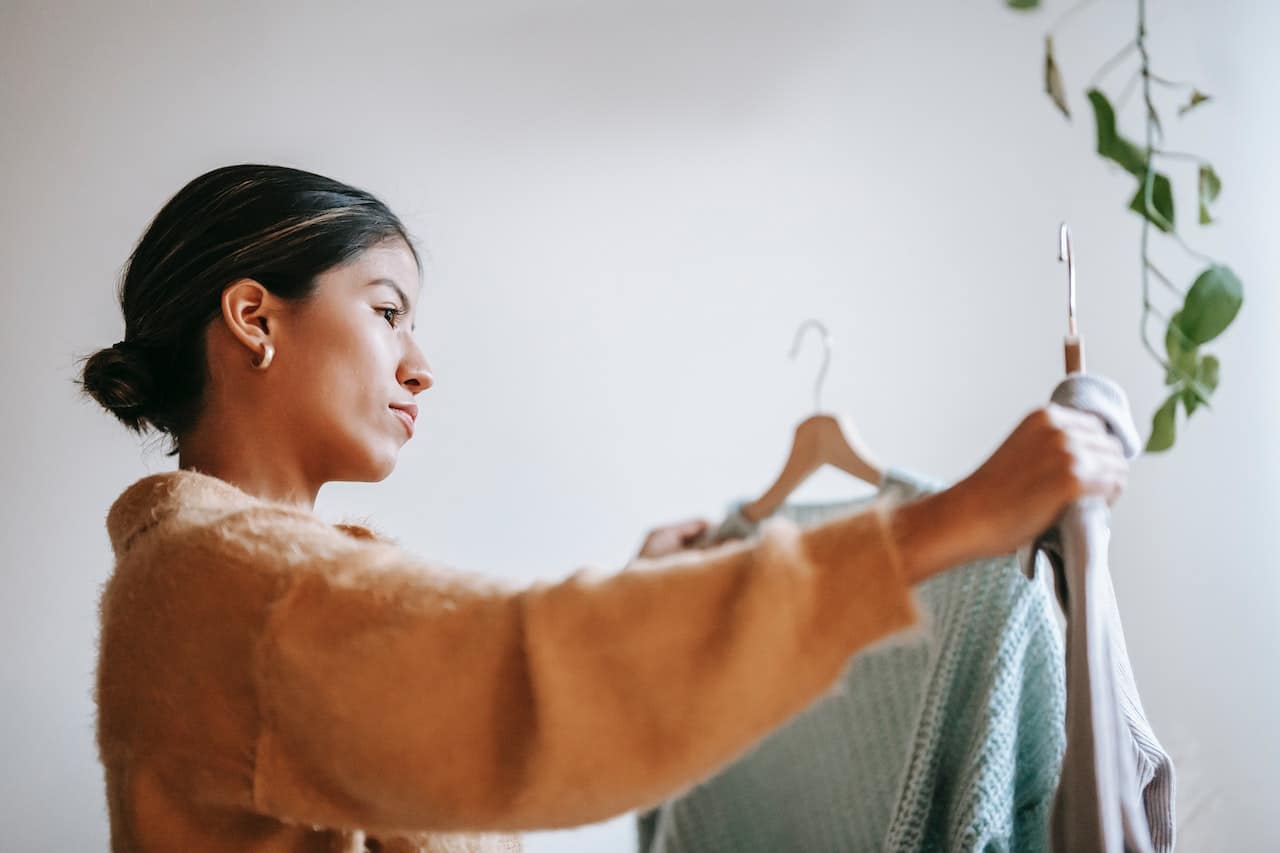 Made to Last: How to Build a Sustainable Wardrobe
Fast fashion is a serious topic right now, with the US alone wasting a staggering 17 million tons of textiles every year according to the Environmental Protection Agency (EPA). One of the ways we can work on reducing such waste is by creating a more sustainable wardrobe, lowering our consumption of clothing and minimizing the demand on the fashion industry.
What Is a Sustainable Wardrobe?
Reducing your fast fashion footprint is much easier with a sustainable wardrobe, but what does that mean? A sustainable wardrobe is one which ultimately has a less negative impact on our planet. Whether that is done through the use of natural materials, recycled materials rather than virgin polyester or by buying from eco-friendly brands who are working to minimize their impact on the environment through greener manufacturing processes. Here are our tips for how to achieve just that:
Audit Your Wardrobe
To start with, you need to know what you have and, more importantly, what you actually wear from your existing wardrobe. Often, we buy things mindlessly without really assessing what our personal style is. You might be buying items for a style you had 5 or 10 years ago, without really appreciating how your style may have changed since then. The result is items end up languishing in the back of the closet for years without being worn, only to inevitably be thrown away later on.
Building a sustainable wardrobe is all about buying items thoughtfully and with the intention of getting as much wear out of each piece as possible. So audit your wardrobe and be honest about what you wear and love, as well as what's missing. You might need to stock up on a few basics to build outfits from, for example. Maybe there are key pieces you need to update in your new style, such as a new coat or a pair of shoes for work. It can help to do this step with a friend or partner who can help you be honest about what you really wear and what you don't.
Repurpose Before Throwing Out
Before throwing items out following your wardrobe detox, see if there are ways you can repurpose them first. You don't need to be a professional seamstress to transform an item into a new addition to your wardrobe. You might be surprised how a few tweaks here and there make an item you never wear into something you reach for time and time again.
For example, maybe you take an ill-fitting t-shirt and crop it, or turn a pair of faded, ripped jeans into some shorts for the summer. Reusing items is actually a better option than recycling, because it reduces production processes, gives you a chance to save money while getting something new to wear and prevents pollution. So, put your creative thinking cap on before putting those unwanted garments in the bin and think how you can reuse them.
Invest In Key Pieces
Key pieces are those items in your wardrobe which stand the test of time and won't become dated or unfashionable in six months time. The more key pieces you have to choose from, that you can continue to wear for years to come, the more sustainable your wardrobe will be. Staying fashionable and 'on trend' is important to a lot of people, but the impact of constantly changing out your clothes for the next big thing in fashion is costing us in more ways than one.
When you buy something new, don't just think about whether you'll wear it (though obviously this should be your first port of call), but also who you're buying from. Sustainable brands may be more expensive at times and out of budget for a lot of people. However, you can save up to buy an item from a more eco-friendly brand. You can also buy secondhand on platforms like Depop or Vinted. This will give you the quality you're looking for at a lower cost and earns you extra credit for reusing an item, too.
Choose Materials Which Will Degrade
So many of us buy clothing without thinking about the long-term effects of the materials from which they're made. For example, if the vast majority of your clothing is made from polyester, nylon and acrylic, these materials won't degrade at the end of the garment's life. In addition, these types of materials release microplastics into our water streams when washed.
Instead, shop for items that are better for the planet and can be composted to degrade naturally without doing harm to our ecosystems. Materials such as linen, hemp, bamboo and organic cotton are all natural, breathable and are kinder to the planet when that item can no longer be worn or reused. These recycle easily and are durable, so they'll last longer in your wardrobe too.
Shop with Versatility In Mind
Versatility is a central tenet of any sustainable wardrobe. Items need to be worn and should be flexible enough to work with numerous outfits. There's no point in having a wardrobe filled with garments you rarely wear because they require a very specific occasion or because they only work as part of a certain outfit.
This is where the concept of a capsule wardrobe comes from, which many find useful when building a sustainable wardrobe. You create a collection of pieces that can be mixed and matched in multiple different ways, giving you numerous outfit options from a small number of garments. Keep in mind, you don't have to edit your wardrobe down to 30 items in order to apply this principle to your clothing.
Pay Attention to the Care Label
Lastly, it's important to look after the items you have so they last and don't deteriorate prematurely. Firstly, try not to wash an item unless you absolutely have to. Then, air dry it naturally outside in the summer rather than using a dryer, as this can lead to clothing damage and material break-down sooner than necessary. Jeans, for example, can often be worn several times before needing to be washed, unless you have a stain on them which needs washing. Similarly, woolen items are naturally antibacterial and can often be aired out in between wears rather than being washed every time.
Over-washing doesn't just increase your energy bill, and increase the carbon footprint of your laundry routine, it also causes the fibers to break down. Paying attention to the care label of your garments will help ensure you're washing it properly. For example, some items need to be washed at a lower temperature to retain their shape and color, while others can't be put in the dryer or ironed once dry.
If you want to make changes to your lifestyle, your clothing is a great place to start. As something we deal with everyday, the items in your wardrobe play a key role in the size of your carbon footprint. But it's easier than you might think to make positive changes that have a huge impact on your eco credentials. Changing your laundry habits, choosing materials kinder to the planet and rethinking how you can use items you already own before mindlessly throwing them out when they no longer serve a purpose for you, all contribute to a sustainable wardrobe.