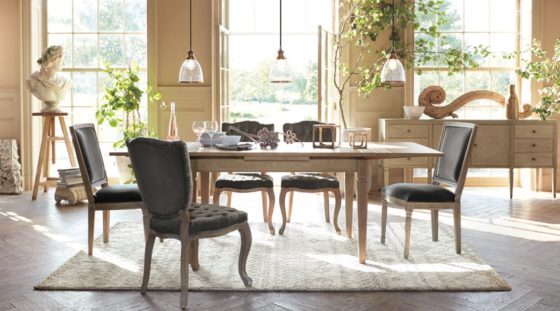 Indoor Air Quality: Update your Essentials for a Healthier Home
Throughout your home, there are many opportunities to update your essential items with more earth-friendly, sustainable and healthy options. What many homeowners and renters don't realize is the impact the products they bring in can have on the indoor air quality and level of wellness inside your home. Here is a room by room guide to asses the products and appliances that you use and make you more aware of the opportunity to improve sustainability for your health and the earth.
Kitchen and Dining Room
Preparing and sharing meals is an important way for families to come together and nourish their mind, emotions and bodies. We often take careful note of the ingredients that we put in our bodies, but don't pay as much attention to the dinnerware, storage containers, and utensils that make contact with our food. For healthy and sustainable options, look for products that are made with low-impact materials and are free of synthetic glues. USDA certifications and green seals are another sign that products are eco-conscious and safer for your family, like those from Leafware. Your dining furniture could also be emitting VOCs (Volatile Organic Compounds) that you are breathing in on a regular basis. There are companies, such as Arhaus, that make their dining collection from recycled wood and metals so that you don't have to worry about inhaling synthetic compounds while enjoying a family meal.
Living Room
When you get home from a long day at work, the first thing you want to do is kick back and relax in a comfortable space. You can make sure your living room or family room space is as cozy as possible by eliminating toxins and chemicals from the air. Similar to dining room furniture, your sofas and chairs could also be emitting VOCs if they aren't made from the right materials. Viesso is a company that specializes in eco-friendly furniture, making their living room pieces with natural fiber fabric and natural latex seat cushions. These features are better for your skin and cleaner for the air. You can also naturally purify your air with a unique house plant. Spider plants and rubber plants give your room some greenery while silently taking care of toxins like formaldehyde that might be in the air. Here are even more plant options that can keep your space fresh for your lungs and trendy for your interior decor.
Bedroom
Like your furniture, your mattress can also be releasing unwanted toxins. It's especially important to be aware of these toxins in your bedroom, since you spend hours upon hours sleeping there every night. There are plenty of healthy mattresses options, as long as you know what specifics to look for. Stay away from synthetic latex, spring mattresses, and fire retardants. All these features have been linked to long-term health issues including cancer. Keep an eye out instead for organic cotton, dyes, and latex, as well as solid foam filling. You should also consider investing in organic sheets as you have a high amount of direct skin contact with the sheets and pillowcases on your bed. Along with being healthier for your skin, they are softer to the touch and more comfortable all around! Switching to organic bedding will help you breathe easier, and also be a blessing for those in your family who deal with allergies and eczema.
Bathroom
Along the same lines as organic sheets, organic towels will be softer and more natural for your skin. After you get out of the shower or bath, the first thing you do is grab a towel to dry off. After getting clean, it doesn't make much sense to use a towel that could be applying chemicals right back on your skin. Take a look at some organic towel options here that will keep your skin fresh and clean from synthetic chemicals. The bathroom may also be the place you keep your cleaning supplies. Be aware that many cleaning solutions made with synthetic ingredients can put toxins into the air while you clean. This can be especially dangerous for the person cleaning, who breaths the toxins being emitted most directly. Put aside the store-bought cleaners and look up a recipe to make your own! Natural cleaning solutions can easily be made with vinegar, baking soda and water, and they don't fall short when it comes to getting the job done.
Biofriendly Planet Magazine would like to thank our guest blogger for the informative article about the potential toxins and poisons commonly found in homes, as well as available, eco-friendly solutions to help improve indoor air quality.