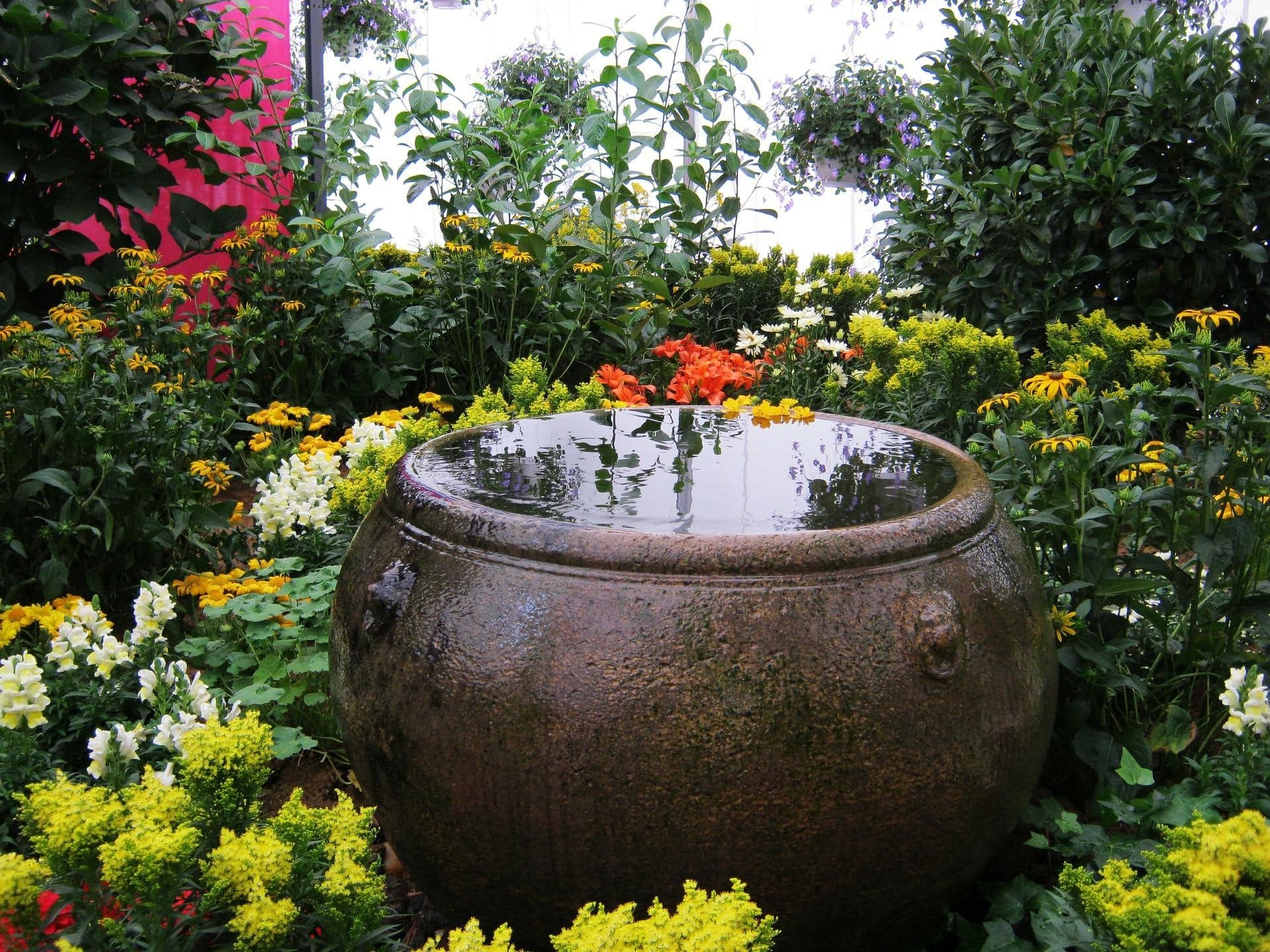 How to Turn Your Yard Into a Calming, Sustainable Oasis
Thinking about creating a calming oasis in your yard? There are many ways to do so with simple elements and a few good ideas. Even better, when your garden architecture is combined with a sustainable approach, it creates a natural space, which promotes your mental and physical well-being. Below you will find a few ideas that can help you design an inviting garden you will be able to enjoy for many years to come.
[my_ad_code]
What is Sustainable Gardening?
Sustainable gardening is about caring for what is so important for us as human beings: the environment and our bodies. It consists of growing garden plants using natural products only, thus avoiding unnatural chemicals. Its benefits for us are plenty, such as being surrounded by a better ecosystem and promoting a healthier lifestyle.
How to Make Your Own Sustainable Garden
Creating your own sustainable garden is easy, even if your available space is very small. As in most endeavors, it needs planning, and planning requires a purpose. So the first question that you need to ask yourself is: What is the garden for? Is it for purely aesthetic reasons, to grow your own veggies or just to have a daily retreat area? Whatever your intentions, you should always consider creating a Zen kind of feeling that it is in harmony with your interior self.
Your options are many. Depending on your chosen place, you can plant everything from fruit trees to vegetables and mix them with flowers for décor and fragrance. You can also use stones and other natural elements to create a calming and energizing atmosphere. And, in order to ensure sustainability, you can use natural elements such as citronella candles to avoid menacing insects.
How to Decorate Your Garden to Be Comfy and Cozy.
Creating a nice environment that enhances your spirit is not necessarily costly. It can be done with many elements already present in your yard. For example, you can take advantage of the view from your house, by integrating it into your outdoor space. Other creative ways are:
Water
Adding a water feature can easily transform your garden. From a fountain made from an old pot to a sophisticated one, the sight and sound resulting from running water can help create a natural, calming and absorbing atmosphere that will make you forget about your daily worries.
Plant layering
Organize your garden in a manner that creates shady spots and a sense of depth, and hides unwanted views. Using different plant layers adds texture, visual beauty and a sense of natural surroundings. It also makes your garden easier to maintain. Different layers can be created by mixing a low-lying sunny grass ground, with midsize plants and trees of different sizes. Step gardens are also beautiful if you can afford them. Just make sure that the yard is in harmony with the rest of your house and surroundings.
Private spot
Create a private space that allows you to have that necessary time with yourself, family and friends. It doesn't need to be luxurious, but comfortable and self-contained while belonging to the wider yard. Think of it as your hidden sanctuary. An easy way to create it, could be to make a pocket with trees, and hang a hammock, or to add a lattice that creates a simple enclosure.
Rocks
Rocks have been used in Japan to create Zen gardens for centuries. They are great to create a stylized landscape that resembles nature. They can be of varying sizes, shapes and colors, and when combined with plants and sand, they can form paths and help differentiate your garden areas.
Furniture
Furniture must add to the harmony of the yard, and your choice greatly depends on the available space. Try recycling or re-purposing a simple coffee table and putting along side a comfortable sofa. Place both in a position where you can easily enjoy the view. This area can be complemented with some soft cushions when you have many visitors. Add other features, such a wind chime to create a soothing sound, or loungers – if space allows for them. Importantly, don't forget to add a large parasol, to create shade during sunny days.
[my_ad_code]
Lighting
Lighting can help to add coziness to your garden's nights. Add a fire, and your yard will become a place where memories abound. Other options include special lights illuminating trees and plants; and canopied lights on posts illuminating the lower garden bed. Lights are also great to set a path leading to your private spot.
Most types of garden lights are solar. However, if the amount of sun your garden receives is not enough, you can always resort to electrical ones. Even candles can be hanged from hooks and posts, creating a unique and mysterious environment. And don't forget about Chinese lanterns, which with their unique designs can add an atmosphere of tranquility to your garden.
Creating a Garden Retreat
Creating a garden retreat with a cozy and tranquil atmosphere can be done with simple elements, providing they are properly combined. By adding an organic approach, your yard becomes a place that promotes health for the spirit and the body. As Hans Christian Andersen said:
"Just living is not enough… one must have sunshine, freedom, and a little flower".