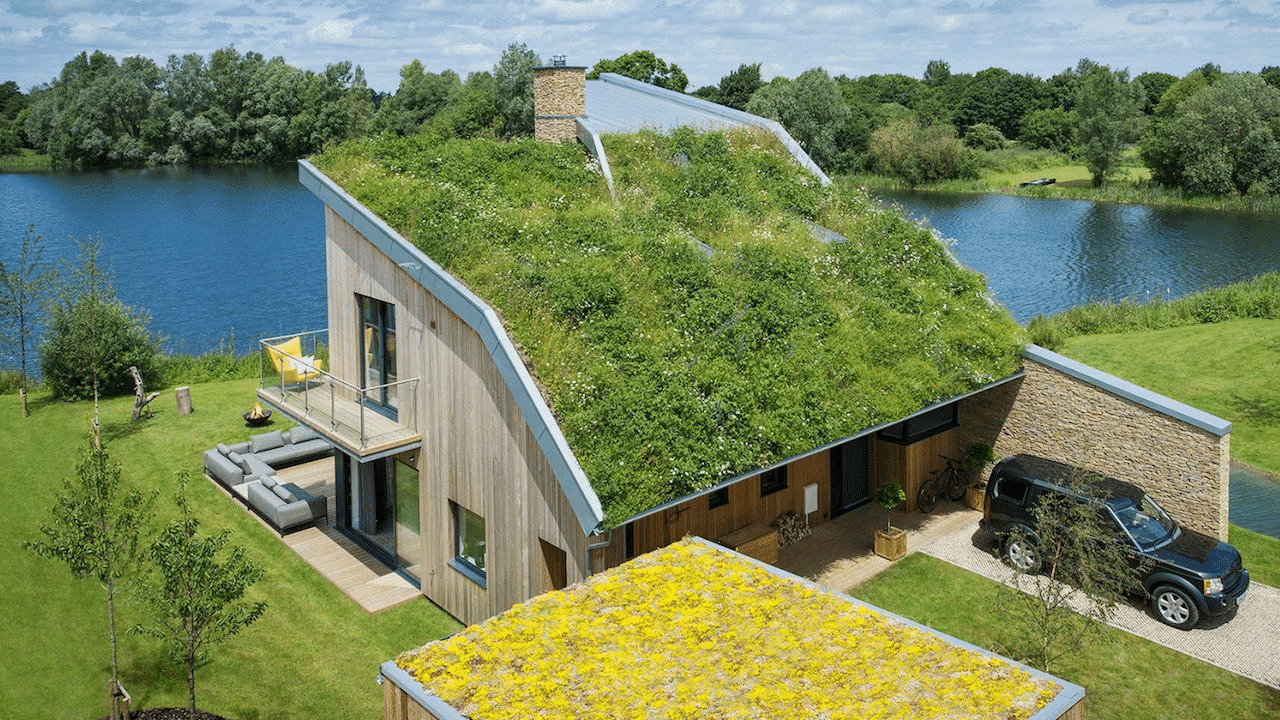 How to Remodel Your Home Using Eco-Friendly Ideas
Over time, most houses generally need some upgrading or modification. If you want to renovate or remodel your home, keep in mind, you can do it in style while minimizing the impact on the environment. Make a decision that meets your requirements and is comfortable for you as well. So go for the fresh green option with eco-friendly ideas, where houses will have a lower adverse effect on the environment.
With the ever-changing environment surrounding us, it is essential to be ecologically conscious and engaged. It becomes even more essential when you realise how much budget you may save by constructing a greenhouse. You should pick a sustainable Green architecture design if you value efficiency and simplicity.
There are many ways you may use to make your life and home renovation using green architecture ideas.
As an outcome, you'll have a house that's not only visually appealing but also has a low environmental effect. By following a few simple guidelines, you may reduce the possible negative impact of your remodelling and future-proof your house, making it more responsive in the future.
But how can you remodel your home with eco-friendly ideas and have it be aesthetically pleasing at the same time? Don't worry! This article presents you with ten, all-time favorite, environmentally-friendly methods to remodel your home.
Refresh instead of replacing
Recycling is a critical component of leading a lifestyle in surrounding green architecture. Refurbishing materials and goods save money on home improvements by avoiding needless purchases. Protecting natural resources and lowering emissions from the manufacture and delivery of these products is highly beneficial to the environment.
Many eco-friendly materials and elements are also more reliable and effective than non-sustainable alternatives.
Paint that is eco-sustainable
It's not often mentioned how hazardous paint compounds are to your health and the environment. So consider applying eco-friendly ideas for painting.
Choosing low VOC (volatile organic compound) paints that are entirely water-based can provide a healthier painting experience while also reducing the toxins you are emitting into the environment.
It may be more expensive to choose a respected paint company that offers ecologically friendly options. So, it is worth carefully considering, particularly if you are renovating a child's room or nursery.
Consider using less energy.
When shopping for new appliances like refrigerators, dryers, and ovens, search for the most energy-efficient models.
These items have the Energy Saving badge and will provide you with all of the necessary information. Many of these big appliances, particularly the more expensive refrigerators, use a lot of energy. For many individuals, these high-end equipment are not only prohibitively expensive to purchase, but they will also cost much more to operate.
Use Eco-Friendly Building Materials
If you dream of creating a greenhouse, you should consider utilising eco-friendly ideas with perfect materials, which may minimise the environmental effect of the construction. From the roofing material to the construction materials, cabinets, countertops, and insulation to the flooring, every aspect of your home should be ecologically friendly.
You can use reused timber, recycled plastic, recycled glass, or natural goods made of natural, renewable resources such as bamboo and wood.
Organic paints, for instance, help to minimise the harmful effects on the environment since they quickly degrade without releasing pollutants and establish a fantastic Green architecture.
The toilets
When sustainably renovating your bathroom, designing and maintaining sufficient water and sewage systems is essential. To conserve water, replace your shower and sink taps with low-flow models.
Toilets with low-volume and dual-flush mechanisms are also gaining popularity. When it comes to sinks, you should know which materials are suitable for use in a green architecture bathroom. For plumbing and sink basins, natural ceramic and harmless cement are common choices for eco-friendly ideas.
Environmentally friendly roofing
By constructing a small-scale green roof, you may insulate your house while also increasing your yard's biodiversity. Roofs with Green architecture do not only affirm a good climate, but they also preserve your roofing surface from the weather and help reduce energy expenses — soil is an excellent insulator when dry. It may also convert the drab, flat garage and shed roofs into animal havens.
Environmentally friendly floors
Reclaimed hardwood panels have apparent ecological and the additional advantage of being pre-seasoned, which means they will not warp once placed. Scaffold boards are strong and reasonably simple to get, with a unique texture that suits both floors and display walls.
Cork is yet another natural resource that works well as a flooring material which is an excellent choice for green architecture. For even more than two centuries, the very same tree may be harvested for cork. It has excellent acoustic and thermal characteristics, is soft and springy, and is wipeable and waterproof, much like carpet.
Increase Natural Light by Adding Skylights
If you dislike the thought of utilising lights in the middle of a day, consider installing skylights to provide natural lighting in your house. While installing skylights in every room may not be cost-effective, you may strategically put them in the most frequently used spaces throughout the day, like the kitchen, sitting room, or guest restroom.
Remember to install automatic shades on your skylights to reflect sunlight when necessary. Skylights, when appropriately used, may be among the excellent eco-friendly home decor ideas helping to reduce your total energy consumption.
Reduce your wastage.
Isn't it true that it's time to throw out the old and make room for the new? When you toss old tiles, wood dowels, and debris into the trash, it's easy to lose sight of the environmental impact you're creating. Anything that comes out of the house has to go someplace. More often than not, it all finishes up in a landfill, which is a huge no-no if you want to remodel a home with eco-friendly ideas in an environmentally responsible way.
It's sometimes better to acknowledge when something has outlived its usefulness, but many items, such as kitchen cabinets, old tiles, and even paint, maybe recycled, freecycled, or sold for a bit of profit. If you're cautious enough to preserve these items intact, they may find a new home instead of withering away in a landfill for hundreds of years.
Bring pre-loved items to your house.
Using recycled materials for home renovation using green architecture ideas is environmentally beneficial and highly fashionable right now. Instead of a store-bought replacement, reclaimed flooring may give a distinctive touch to any area in the home and comes with a beautiful narrative.
For our utility area, we utilised leftover kitchen worktops. Consider how much money you'll save if you operate, say, marble that has already been used. Finish the design with some DIY shelves or a coffee table made from reclaimed wooden boards or old pallets.
Wrapping Up:
It is essential to have a healthy lifestyle. To understand the benefits of sustainable Green architecture design, you must do extensive study. Improve the environmental standard by remodelling your house project. Also, be familiar with the processes for changing the layout and current décor of your home.
With the introduction of certain reusable items to your beautiful house, you may live a healthier lifestyle. After investing in remodelling, you will be able to resell the value of a home while maintaining its clean look.
If you apply these eco-friendly ideas, finding a method to renovate your house while preserving the earth won't be too harsh. And these valuable suggestions aren't just for your home; you can also use them in your workplace, workspace, or any other construction project you're considering!
Author Bio: James is a blogger and an architecture lover providing innovative and latest ideas regarding architecture. He includes interior designs, innovative architectures, inspirational decorating ideas at Architectures Ideas.