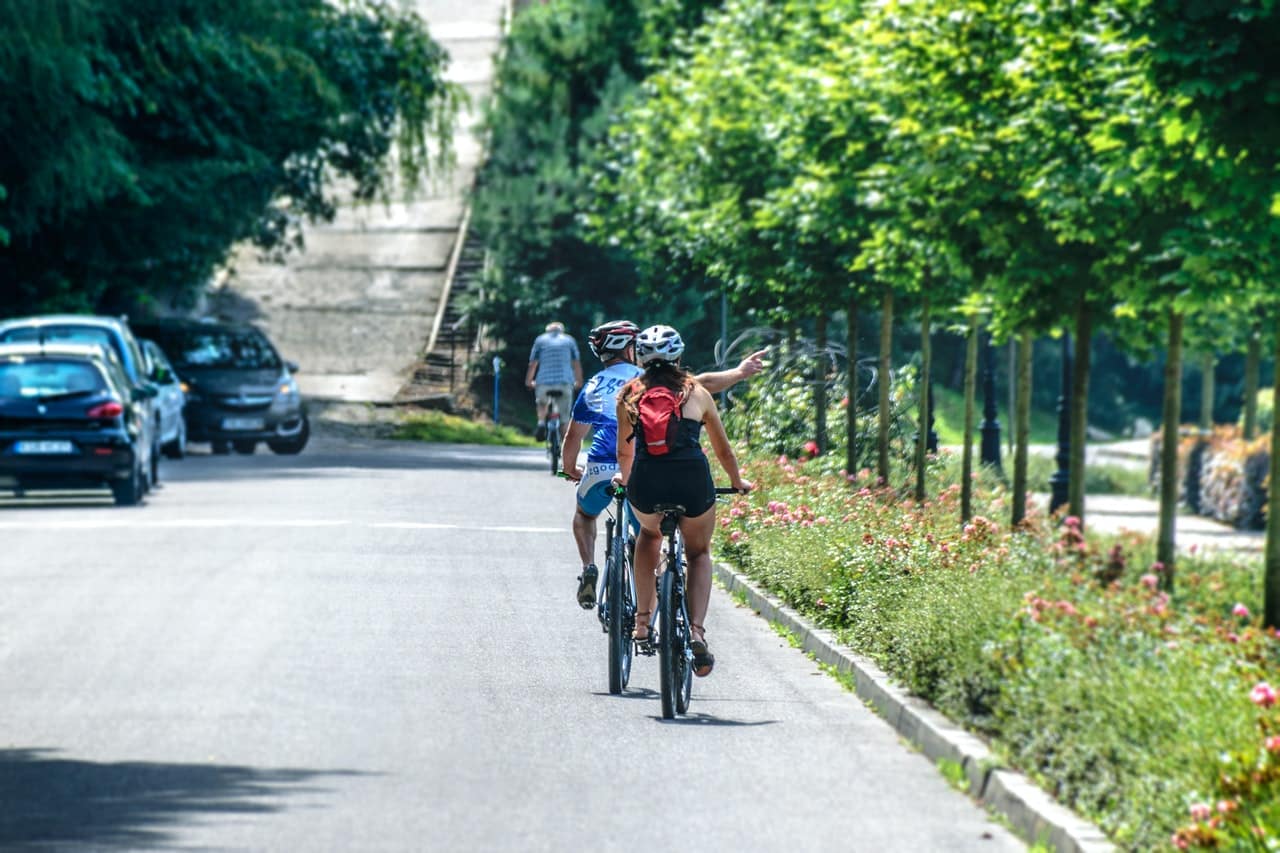 Biofriendly Reasons to Incorporate Biking Into Your Daily Activity
Between exercise, social opportunities, and the environment, there are many benefits to including cycling into your day. For some people, cycling is already a standard part of their day, but if this isn't the case for you, is there any way to work it into your own day? In short, yes. Don't be afraid of getting started; all you need is a bike, after all! There are easy ways to incorporate biking into your day, from biking to work or the grocery store. Below are some biofriendly reasons you should consider including biking in your daily activity.
If you're looking for a bit more information, check out this article about some of the broader benefits of cycling.
Daily Biking Can Be Good For Your Health
In addition to the highly beneficial environmental benefits that incorporating biking into your daily routine has, there are also a fair amount of health benefits. For example, as we get older, we can all significantly benefit from exercise. Seniors who stop being as active as they once were, can cause the rate of muscle loss to increase. If you live in a senior living community or master plan community, you may have access to a cycling club, bike-sharing system or just like-minded friends who can bike with you for support. If able, you can cycle to and from common areas and events in your community or around town. While it may not seem like much, every effort adds up. 
Cycling isn't just good for seniors either. Cycling is an excellent form of cardio and an opportunity to take in natural Vitamin D from the sun. Vitamin D has been shown to have an effect on our mental health, mood and can lower stress. The list of potential health benefits is long, from weight loss to muscle strength, and lower blood pressure. Needless to say, if you have a bike, you should go for a ride; your body will thank you. Cycling clubs are an easy way for anyone to get involved in cycling. They are usually full of people who share a love of biking and can help you get better.
Biking Poses Less of an Environmental Impact
The most important facet of introducing cycling to your day is the environmental benefit it has. As our environment changes and temperatures get warmer, reducing fossil fuel consumption is vital for all of us. Cycling is shown to reduce CO2 emissions from fewer cars on the road. Cycling to work and other easy errands is the easiest way to implement cycling into your daily routine.
Riding Your Bike Is a Great Outdoor Activity
Riding your bike as part of your daily routine is a great outdoor activity. Not only does it allow you to get in some exercise, but you get to spend some time in nature and breathe in a little fresh air. As we mentioned earlier, being outdoors can be extremely beneficial to your health. It can also give you a chance to unplug and recharge. Many problems have been solved by stepping away from what you're doing and either going for a walk or going for a bike ride. It puts your attention outwards, instead of in, and helps you reconnect with nature at the same time.
Tips for Beginners
During our research, we found two helpful tips we want to pass onto you. To start, even though it seems like a no-brainer, you should always wear a helmet. Fewer cyclists wear them than you'd believe, but trust us when we say helmets go a long way in protecting you on the road.
Next is cycle at your own pace, regardless of your age, and start small. Cycling is physically demanding, so give yourself the time and practice before cycling to and from work every day. Your health matters, and pushing yourself too much too quickly can have negative consequences on you. There's plenty of time to learn and build confidence on the road.
Cycling can be very beneficial for all of us, and there are simple ways to include it in our day. The next trip to the grocery store can be made by adding a basket to your bike and bringing along some reusable bags! It's essential to take your time though, subtle changes to your routine can add up in time.
Author Bio: Jennifer Bell is a freelance writer, blogger, dog-enthusiast, and avid beachgoer operating out of Southern New Jersey.