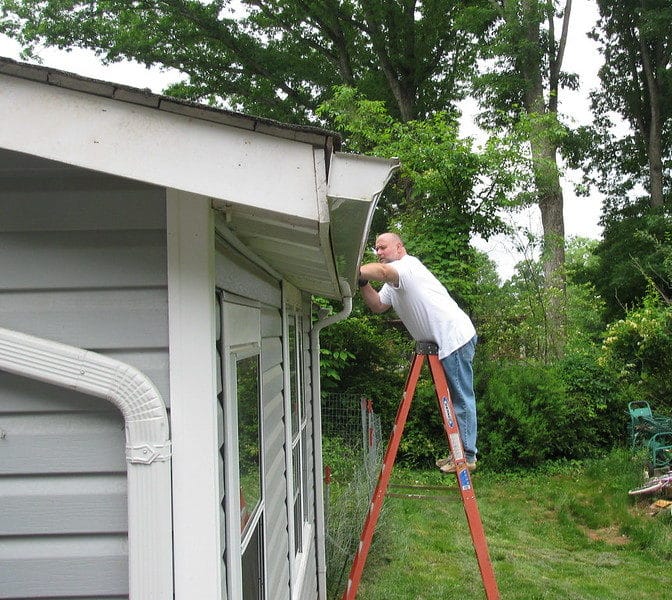 How to Prepare Your Roof for Solar Shingles
Solar shingles are a great way to make your home more environmentally-friendly and lower your electricity bills. However, it's vital to do some prep work before installing them. Here is how to get your roof ready for installation.
Benefits of Solar Shingles
Before you install your shingles, consider some of their advantages. One of the main benefits of solar shingles is renewable energy, which lowers carbon dioxide emissions. It also reduces pollution and decreases the effects of climate change.
Since solar power maximizes energy use, you save money on your bills. You might also qualify for tax incentives by making energy-efficient upgrades.
The shingles provide a nice aesthetic and can blend in with your roof's design. They come in multiple styles, from clay tile to asphalt.
Things to Consider Before Installation
While solar shingles provide many benefits, here are some things to keep in mind:
1. The Cost
It costs about $22 per square foot to install the shingles, so it's best to do this when replacing outdated ones or during new construction. The money you save on your electricity bills can also help offset the price.
2. Your Roof's Orientation
The orientation of your roof can affect the amount of sunlight captured. Solar shingles are limited to the natural direction of your roof, which can cause them to produce less energy.
3. You May Have to Replace the Entire Roof
If you're using Tesla solar shingles, you will need to replace all your roofing material for repairs. This may have an impact on the appearance of your roof. It will cost around $195-$1,208 to replace your shingles.
How to Prepare for Installation
Once you are ready to move forward with the installation process, follow these steps:
1. Prepare Your Budget
Create a budget so you're prepared for the installation costs. A budget allows you to save money and helps you focus on more important aspects of the process. You can begin by looking up average prices in your local area and getting estimates.
Here are some tips for creating an effective budget:
Start at the beginning of the month
List the most important categories first
Make a schedule and stick to it
Track your progress
Put aside money for unexpected expenses
2. Consult a Professional
Consult a structural engineer to confirm your roof can accommodate the added weight. This way, there aren't any surprises when the process begins. Before choosing a professional, check online for reviews and compare prices.
3. Inspect Your Roof
Walk around your home and look for any broken shingles or potential leaks. Before moving forward with the installation process, make any necessary repairs.
Here is a checklist of things to look out for when inspecting your roof:
Cracked caulk
Rust spots on flashing
Buckling, curling or blistering shingles
Missing chimney cap
Masses of moss or lichen
4. Clear Off Your Gutters
Remove any dirt or debris from your gutters, because accumulation traps water. This can cause mold and mildew to build up.
To clean your gutters, scoop up the waste and drop it into a tarp or bucket. If your gutter is dry, consider cutting off the bottom of the bucket and tying a trash bag around it. In many instances, gutter debris can be added to a compost pile or bin. Also, make sure your ladder is on a stable base, and climb only to the height designated by the manufacturer.
Performing regular maintenance on your roof ensures you have a solid foundation. These maintenance tasks may vary depending on the time of year. Here is an overview of the things you should be doing each season:
Winter: Replace shingles and seal flashing vents.
Spring: Check for cracks and fractures and look for leaks.
Summer: Replace loose shingles, remove any mold or algae growth, and trim trees.
Fall: Clear gutters and schedule an inspection.
5. Measure the Area of Your Roof
Determine the total area of your roof before the contractor places your shingles. Start at the eaves and measure the length and width of your awning, and multiply these numbers.
When taking measurements, you want to follow safety precautions. Here are some safety tips when working on your roof:
Call in a professional for steep or high work
Pick a clear, calm and cool day
Wear soft rubber-soled shoes
Remove any mud or dirt from your footwear
Rope off or mark your work area
6. Examine Your Tree Coverage
Look to see if any overhang trees cast a shadow on your house, and trim any loose branches blocking direct access to sunlight. This way, your shingles can produce maximum energy efficiency.
Follow these steps to cut down larger branches:
Make a shallow cut on the bottom of the branch
Slice it off about 2-3 inches from the initial cut
Remove the remaining stub by cutting outside the branch's collar
7. Locate the New Position for Roof Vents
Materials such as roof vents, antennas or satellite dishes might be in the way of your solar shingles, so you will need to find a new location for them. Check your local building codes before relocating anything. A licensed contractor may be the only one who can perform the job, so do your homework ahead of time.
Solar Shingle Installation Process
Once you clear off and inspect your roof, it's time for the installation process to begin. Here is an overview of the procedure.
1. Site Assessment
During this stage, an inspector will come over to better understand your needs. A contractor will then design your solar shingles based on your home's unique features. At this time, they can address any issues hindering your installation.
2. Permitting
Your contractor will then send your design panel to the government for permitting. The approval process varies depending on your area. Your contractor will work with you to help you better understand the timeline.
3. Solar Panel Installation
Once you're approved, your solar contractor can get to work. They will order your solar panels or shingles and make sure your roof is structurally sound. They will install proper wiring and mounting equipment and then place and connect the solar sheets.
4. Government Inspection
The government must do a final inspection before you can activate your solar shingles. An inspector will ensure the contractor properly installed the boards. They might install a net meter to track production and allow your home to send excess power back to the grid.
5. Activation
As soon as you pass inspection, you can turn on your power source and begin enjoying the benefits of solar energy.
Preparing Your Roof for Solar Shingles
Renewable energy sources are becoming a more popular trend. Adding solar shingles can help the planet and save you money. Follow these installation tips for a successful installation process and get ready to reap the rewards.