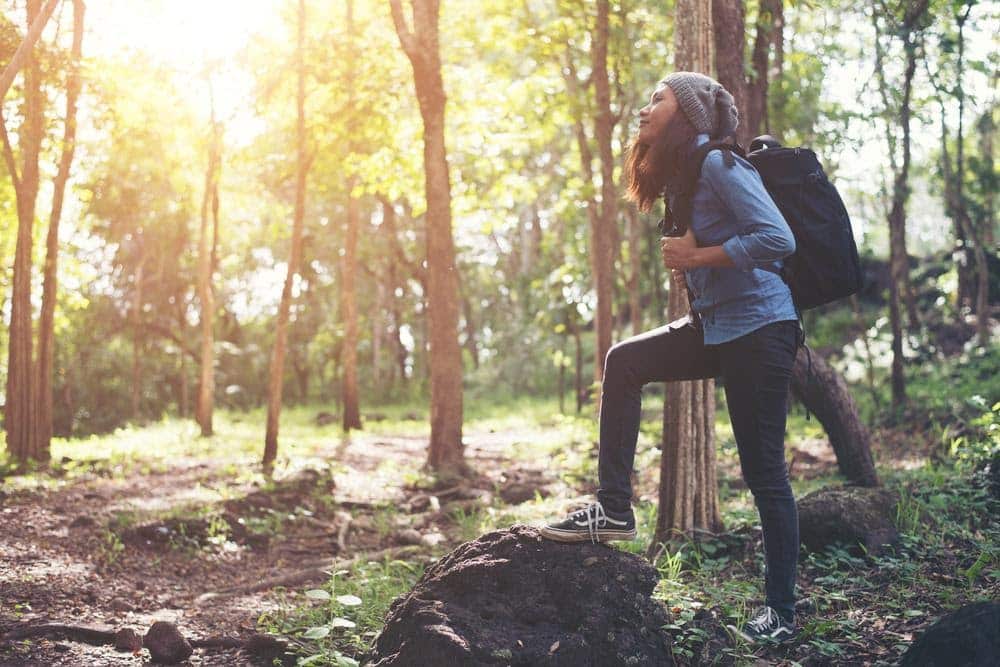 Green Teens: 6+ Ways to Encourage Your Teenager to Be More Eco-Friendly
Parenting a teenager is a tough job. You're responsible for instilling all sorts of big-picture and practical skills on a day-to-day basis, from waking up on time each day to operating a vehicle, so adding more to the pile can feel downright impossible. But as the world heats up, our forests disappear and trillions of pieces of plastic litter our oceans, it's more important than ever to teach teens why going green matters. In this guide, we'll help you find some excellent ways to encourage your teenager to be kinder to the Earth.
"I have learned you are never too small to make a difference." – Greta Thunberg
1. Tell Them Why Going Green Matters
Your child isn't going to care about anything unless they understand why it matters. But lecturing about the importance of sustainable living isn't likely to get you anywhere. You've got to speak their language (and we don't mean using words like "vibe check" and "slaps" because that'll only make you sound old). Here are some quick tips for educating teens about why it's so vital to protect our planet:
Make sure you know the facts and figures so you can answer important questions like "How long does it take for plastic to decompose?" Hint: approximately 450 years in a landfill.
Encourage them to follow and engage with green influencers on YouTube, Instagram, TikTok or wherever they spend their time online.
Make it "cool." If you see a peer or celebrity they respect doing something great for the planet, show them and make it a big deal.
Show them some of the top environmental documentaries because they may not know exactly what's at stake and are more likely to pay attention if you present the issue via Netflix or Hulu.
Give them books about environmentalism and tell them you'd be happy to provide them with any resources they may want.
Encourage them to play video games that emphasize green living. It sounds crazy, but it's actually a big trend in gaming and you'll even find some games encourage more sustainable behavior!
2. Encourage Them to Join Environmental Groups
Socializing is important for kids, especially during the teenage phase. Adding a social element to your green efforts will not only make them more fun for your child, but will also help them branch out in other ways, like making new friends and building up crucial social skills they'll use in college, their professional life and beyond. There are many teen conservation clubs out there centered around things teens are into, including hiking, camping, kayaking and hanging with friends. Encourage kids to attend events like beach cleanups and fundraisers to hang out for the greater good.
3. Make Chore Day Greener
Teenagers are notoriously wasteful, but this doesn't mean you can't teach them to be a bit more conscious of what they throw out. On chore day, give them assignments that help them forge good habits with regard to their trash. For example, have them rinse the recyclables, sort through the trash to make sure everything is where it should be and then, finally, take the trash out. You can also teach them how to compost to help make your household even greener. Lastly, show them the importance of cleaning with safe-for-the-Earth solutions, including all-purpose cleaners, window cleaner and laundry detergent.
4. Reward Them With Sustainable Goods
Did they get their hands dirty on chore day? Great! Now you can reward them with a new thing they've been wanting. We love the idea of surprising your child with a cool, eco-friendly alternative to something that's already on their list. For example, stylish and eco-friendly phone cases or water bottles are always an excellent choice and do double-time since they can help the environment. Trust us, your kids will love them! Sustainable goods aren't just eco-friendly, they're also trendy and essential among teenagers. Remember the Hydro Flask craze?
5. Talk About Sustainability and Their Interests
Does your kid like sports? Fashion? Architecture? Science? Use their interests as a way to explain how our impact on the environment impacts the things they're into. For example, if your child is big on fashion, help them understand the importance of sustainable style and encourage them to follow eco-friendly fashion influencers online. It may also help to emphasize that certain things they love to do may be at risk if we don't figure out more sustainable ways to enjoy them. Whether they're into fishing, hiking or hanging out at the beach, living a greener life can help preserve their favorite activities for the long-term.
6. Post a List or Infographic on the Fridge
Teenagers these days are so used to doing certain things in an eco-friendly way they may not even be conscious of it. Things like recycling, minimizing water use and using eco-friendly products are like second nature to them, having grown up in a world where humanity's impact on the planet is a well-known concern we're collectively combatting. But reminding them of other ways to be conscious of our impact can really help them understand why it all matters. Consider posting a list on how to be more eco-friendly on the fridge or somewhere they can see it all the time.
Today, raising responsible kids is about more than just teaching the value of hard work, reliability and saving money. Modern parents need to think about the bigger picture — indeed, the biggest picture of all — in order to instill in their youngsters that the decisions they make have a huge impact. The future generations have an important job to do and will undoubtedly be the ones to clean up the planet for the better, and it's our job to show them why going green matters!
Author bio: Alex Montague is the Content Creator for Pela Case. She is a part of Pela's Community team and contributes to their social media platforms. Based out of Kelowna, B.C, but born and raised in Hamilton, ON, Alex loves trying new recipes and going for hikes. She's excited to share how to make sustainability for everyone!