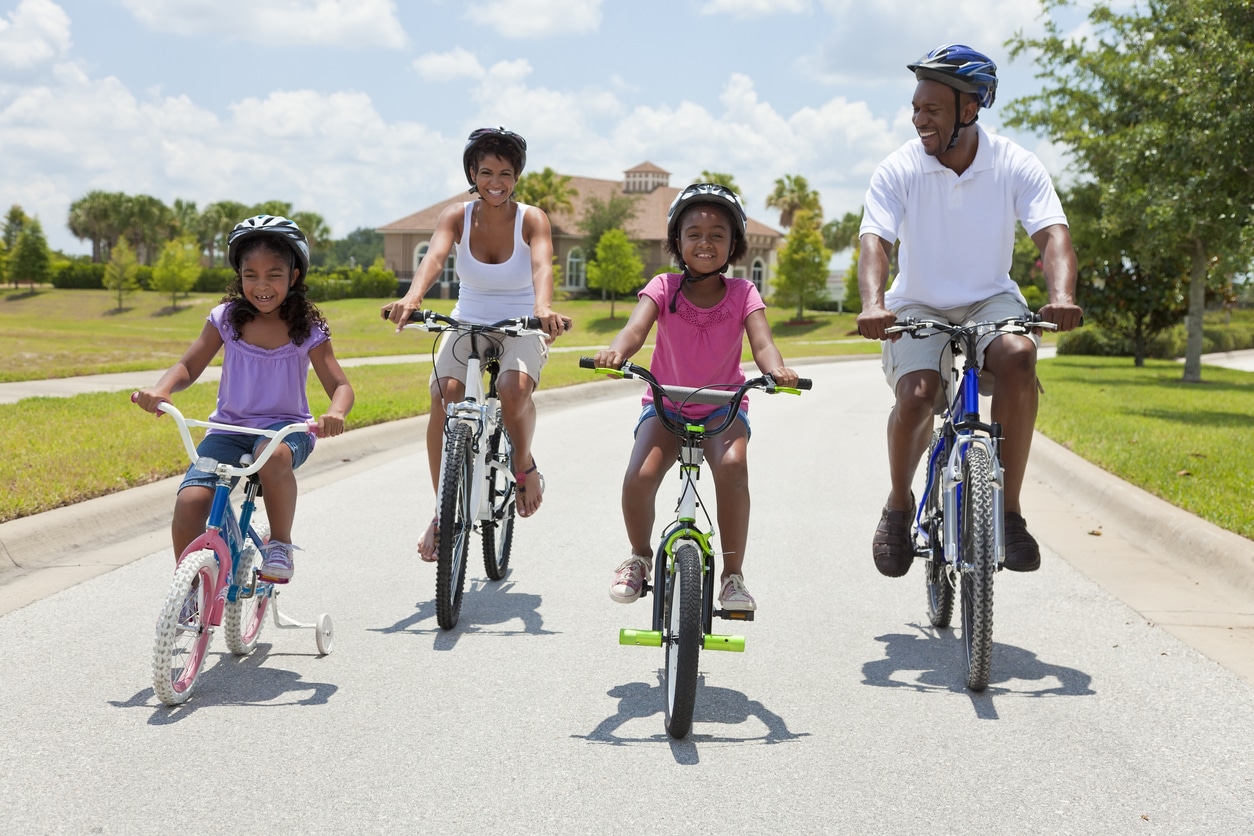 How to Make Your Leisure Activities More Sustainable
Climate change is not only here to stay, but we're now getting regular reminders of that fact. Freak weather events such as heatwaves, forest fires, storms and floods are becoming more frequent even in our northern European climate. In fact, we have one of the hottest summers on record happening right now. It all adds up to one huge call to action: put sustainability first, second and third in everything you do.
When it comes to our daily routines, plenty has been written about living our lives in a more environmentally-responsible way. But what can we do about our leisure activity choices? The good news is making small changes in your fitness and relaxation habits can have a positive effect on the environment. All those little tweaks you make add up as you go about your workout routine and daily activities. With a bit of a rethink, you can make sure you don't inadvertently contribute to pollution, waste and needless consumption of resources.
Working Out In the Gym
Your local gym or leisure club may not be the first thing that comes to mind when you think about sustainable workouts. However, you might be pleasantly surprised by the efforts individual clubs are putting in to becoming more eco-friendly. Find out what your favorite gym offers in terms of sustainability. Do they have recycling bins? What type of cleaning products do they use? Do they use renewable energy? Is their exercise equipment left plugged in overnight? Look for an establishment with a clear commitment to investing in sustainable improvements – here's a good example.
Exercising Outdoors
Alternatively, why not take your exercise outdoors – it's healthier and cheaper too. In a recent study carried out by Glasgow University, those who exercised outdoors reported a 50% greater positive effect on their mental wellbeing compared with going to the gym. Immerse yourself in the world around you and challenge your body as you run, cycle, walk or swim. Many public parks and gardens have invested in outdoor gym equipment that's free for people to use. You could also take some time out and experience the beauty of Mother Nature on longer hikes, making sure you observe the Countryside Code to respect, protect and enjoy the Great Outdoors.
Staying at Home
Enforced COVID lockdowns may be a thing of the past, but many people have got into the habit of exercising at home – which is no bad thing. From live Zoom workouts with Joe Wicks to online Yoga with Adriene, all you need is a broadband connection and some basic fitness equipment. No need to travel anywhere for your workout either, keeping your carbon footprint low. You can even exercise in your PJs, since no one will see you! In one of our recent blogs, we put together some ideas and tips to help you exercise more sustainably at home.
Green Workout Wardrobe
If you're buying workout gear, bear in mind sustainable workout clothes should ideally be made from activewear fabrics such as hemp, bamboo or recycled fibers and natural dyes. The same goes for footwear. Look for sustainable materials and avoid shoes made from petroleum-based plastics. If you're upgrading your footwear, make sure you either donate or recycle your old trainers. Take any new purchase home in an eco-friendly bag and don't forget to recycle the shoebox. When it comes to accessories, it goes without saying you should ditch single-use plastic water bottles in preference for a reusable bottle made with BPA-free materials.
The Power of a Good Shower
The post-workout shower is one of the most rewarding experiences. However, did you know the average shower uses about 5 gallons of water per minute and your shower could be between 5 and 15 minutes long? Shaving even a couple of minutes off your post-workout shower time will save an estimated 10 gallons of water each time. When it comes to toiletries, solid soap and shampoo bars are a far more sustainable option than conventional plastic bottles. There's less risk of spillage, too. If you can, forget about the hairdryer and let your hair dry naturally without the use of electricity.
Sustainable Snacking
Your pre and/or post-workout snack is an essential part of your workout regime, but not all snacks are equal in terms of sustainability. Most on-the-go foods come individually wrapped in plastic, which is convenient for putting in your gym bag, but not so great for the environment. Better to purchase snacks in bulk in advance, then add your portion into a reusable jar to take with you. You can also make your own protein bars or granola bars at home and wrap a piece in recycled paper. Think about the amount of energy that goes into processing shop-bought snacks and perhaps swap for organic local produce or a simple piece of fruit.
Plogging, Plalking and Pliking
From the Swedish for 'jogging' and 'pick up', the term plogging was born, and this popular activity to pick up litter while you jog is one of Sweden's hot new exports now trending in the USA, the UK and across the world. Alternative versions include plalking (walking while picking up litter), pliking (biking while picking up litter) and even strawkling (snorkeling for plastic straws) – you get the general idea. Why not give these eco-friendly workouts a go and combine the best of both worlds?
Climate change is real and the sooner we all learn to take responsibility for our actions, the better. None of the suggestions above is going to make a significant difference on their own. However, the cumulative effect of everyone doing a little bit every time, every day, will add up and new positive habits will be embedded long-term. Build some easy sustainability tweaks into your daily leisure activities and help keep yourself, humanity and the planet healthier for now and the future.