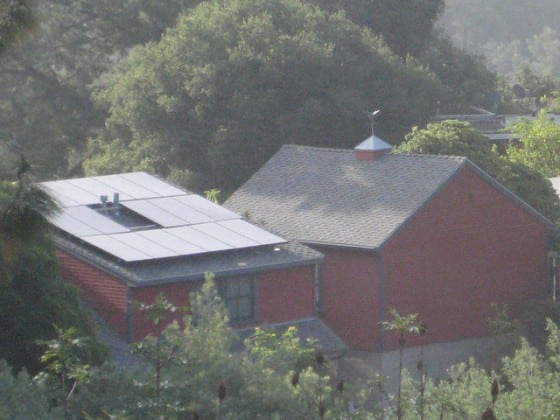 How to Benefit From Solar Electricity Without Mortgaging Your Home
Nay-sayers of solar power would have you believing that you need tens of thousands of dollars in order to benefit from an "inefficient" source of electricity. Arguments of those types usually come from the uneducated who don't spend a great deal of time reading about current developments in technology. The truth is, you can benefit from solar power in your home for as little as $200 or less. I know, sounds a bit absurd, right? How can this be accomplished? By seeing what's currently available on the market.
1. Kits – There are a variety of kits you can buy on the internet that vary in cost dependent on your goal. Whether you are developing a small array to power a few lights and a couple of small electronics, or larger units to provide additional power for the home, you could spend as little as $190 for small solar power kits. While most of these kits are designed to be off-grid DC powered units, you can add additional components as you grow.
2. Panels – The panels themselves are relatively cheap when compared to some of the other components of solar installation. Sites such as eBay have thousands of styles of solar panels from which you can choose. Realistically, any size panel can be used in the home. However, larger panels that produce more power will decrease your energy costs further than smaller ones.
3. The Inverter – This is one of the reasons why solar power is so expensive. It's not the silicone panels that are mounted on the roof, but the power inverter that changes DC power from the solar array to AC electricity that is usable by your home's electronics. If you are experienced in electrical systems of your home, you can purchase 5000 watt 110 AC volt inverters for less than $900. This gives your home the capacity to accommodate up to 5000 watts of power from solar panels to be used within your home. If you use a grid-tied inverter, you can offset your electric bill and possibly sell power back to the electric company – providing they sponsor such programs.
4. Deep-cycle Battery – If you plan on building an off-grid system, you will need deep-cycle batteries in order to compensate your power needs when levels are low such as during nights or storms. Some of these batteries can be more expensive than your solar array including the inverter. However, you can be completely self-sustaining if your panels generate enough power and your battery has enough capacity.
5. Start Small – For less than $1000, you can begin developing your own grid-tied solar array and reduce your monthly electricity costs. Since panels can be added as you go along, you can purchase more as your budget permits. The only real trouble you could be faced with is over-powering your inverter. If you plan on building a large array, you should purchase an inverter that can compensate future growth now instead of reinstalling the inverter with each upgrade.
Solar power for your home doesn't have to be expensive if you look around for what's available in your price range. Technically, you can buy the $190 solar kit and tie it in with a $160 600 watt power inverter and start generating power now for less than $450 after costs, such as mounting and additional wiring. If you are not an experienced electrician or lack confidence to install the power inverter, always seek professional help. The amount of power running through those lines could cause severe damage to the point of being fatal.
Biofriendly Blog would like to thank Liz Nelson from WhiteFence.com for her informative solar electricity blog post. Liz is a freelance writer and blogger from Houston. If you have any questions or comments, please leave them in the comment section below. Thanks!