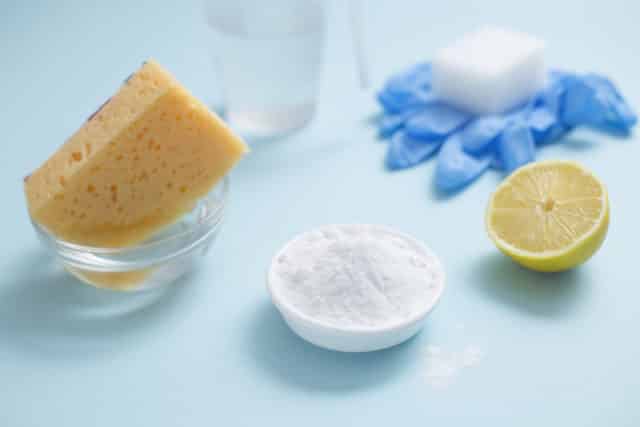 Green Up Your Cleaning Routine with Natural Cleaning Recipes
Keeping your house clean is not a piece of cake. Nonetheless, it is a job that must be done, and, ideally, with the right range of cleaners. The thing with commercial cleaners is that they often overflow with harmful components that not only can affect your health, but their production is also damaging to the environment. Some of the ingredients added to commercial cleaners can trigger asthma, among other serious health conditions.
If you want to make a difference in this respect, my advice to you would be to include these suggestions for natural cleaning recipes into your cleaning routine.
How to Make Your Own Natural Cleaning Recipes
Mother Nature places a lot of ingredients at our disposal – ingredients that are as powerful as they are safe for us and for the environment. These are the substances you should focus on including in your natural cleaning products.
In fact, you might be surprised to find out that there are numerous foods you can use; even lemon slices and coffee grounds – coffee grounds due to their specific texture, and lemon slices thanks to their natural disinfectant properties. Let's have a look at some of these ingredients' properties before the recipes.
White vinegar has a surprising range of properties. The best part about it is its versatility, as well as the fact that it is surprisingly affordable. You can use white vinegar to clean fabrics, bathroom surfaces, glass, eliminate stains, and the list goes on. Concurrently, you may either use it as it is or in a diluted form, depending on what you're dealing with.
Without a doubt, baking soda represents another staple in the arsenal of natural cleaning supporters. It is efficient, fast, and inexpensive, not to mention that its versatility is a major plus. In addition to that, you can find it in most stores.
Perhaps the most widespread recipe for a natural cleaning product is combining white vinegar and baking soda. As simple as it may seem, it is unbelievably effective for cleaning kitchen and bathroom surfaces. You can even use baking soda to refresh your carpets and get rid of unpleasant odors. Talk about versatility!
Obviously, the diversity of essential oils is far-reaching. This means you can select the ones that address your specific needs, after carefully analyzing their properties. For example, many people prefer incorporating lemon essential oil in their natural cleaning products, especially due to its pleasant flavor, as well as the fact that it has antibacterial properties.
Other essential oils that do an excellent job at eliminating nasty odors include eucalyptus, orange, lavender, tea tree, and the list could go on. The bottom line is this: you can basically include any essential oil you want, granted that you don't overdo it – in the sense that you shouldn't use more than advised.
3 Recipes for Natural Cleaning Products
Every house needs a reliable all-purpose cleaner you can use for all kinds of situations, isn't this true? And when you know the product is 100 percent safe, then it is even better, as you can use it and still have peace of mind that you're not harming the health of your family and the environment.
This recipe is simple, incorporating the ingredients I mentioned beforehand: namely 2 cups of water combined with 2 cups of white vinegar and essential oils. Ideally, you should pick an essential oil with antibacterial properties, such as lemon, or thyme, and the list may go on.
If you have a pet, then this cleaning recipe will become your go-to for whenever you feel that your carpets need a refresh. Of course, anyone should refresh their carpets every once in a while, but when you have a pet, this becomes mandatory.
What you have to do is simply mix 1 cup of baking soda with essential oils. It seems too simple to be efficient, right? But it is, just give it a try and you'll see for yourself.
In order to get excellent results, you have to sprinkle this combination over the carpet, allow it to stay for a few hours or overnight, and vacuum the next morning.
Combine ¼ cup of baking soda, with one tablespoon of liquid soap. Afterward, you may add distilled white vinegar to make it even more powerful. The texture you should obtain must be smooth and creamy, for optimal results. Scrub your bath and sink with this mixture.
To conclude, with these three natural cleaning recipes, you can basically keep your house clean, while safeguarding your family's health and wellbeing. Say goodbye to nasty commercial cleaners that are loaded with chemicals and use these recipes instead. You won't be sorry!
Author Bio: Anita Edwards is a professional writer and editor. She works as blog editor at Spekless, where she shares her own and her colleagues' tips for cleaning. In her free time, she enjoys cooking and going on day trips with her children.