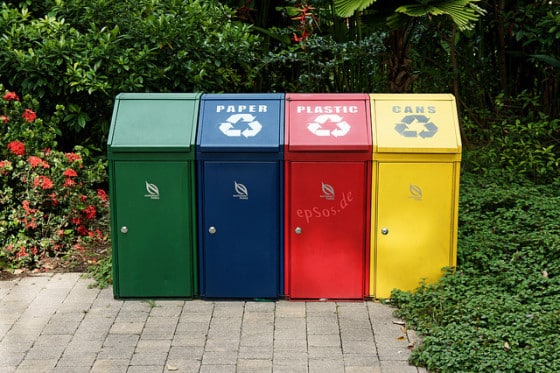 Gearing Up for America Recycles Day
While America Recycles Day falls on November 15 this year, recycling is an action people can and should be doing every single day of the year. It does not matter whether you have been a life-long recycler or you are just starting out, there are actions you can take or things you can learn in honor of America Recycles Day.
Much of the plastic we use can be reused or, at the very least, repurposed. It is our responsibility to see that the materials we use are given a new life whenever possible.
The first thing you can do in honor of America Recycles Day is show your commitment to recycling by personally take the pledge to recycle. Businesses can also join in by taking the "recycle at work" pledge. An added benefit is, everyone who signs the pledge will be entered to win a park bench made out of recycled plastic.
For those of you who aren't sure what you can and can't recycle, the infographic to the right gives you the top 10 items that can go in the recycling bin. You can also conduct a search at earth911.com to find places near you where you can recycle everything from batteries and glass, to paint, electronics and more.
The next step, as simple as it may seem, is to put a recycling bin in your home and place of work. Unless people are given the option to recycle, they won't usually think twice about throwing away obviously recyclable items. The same holds true in public parks, amusement parks, stores, restaurants and other places where trash bins can be found. In all honesty, recycling bins should be placed in any location where a trash bin already exists. Don't you agree?
Keep in mind that while 75 percent of waste is recyclable, only 30 percent is actually recycled. In other words, there is a lot of room for improvement. Of course, if you opt for reusable containers for drinks, food and other materials, you won't even have to worry about recycling bins. When we're talking about food scraps or waste, a composting bin may be a much more viable option.
In addition to doing the above, another way to show your support for America Recycles Day is by taking a recycling picture and posting it to Twitter, Facebook, Instagram or Tumblr with the hashtag #recyclingselfie for a chance to win prizes from Keep America Beautiful.
Recycling bins image by epSos.de via Flickr Creative Commons license