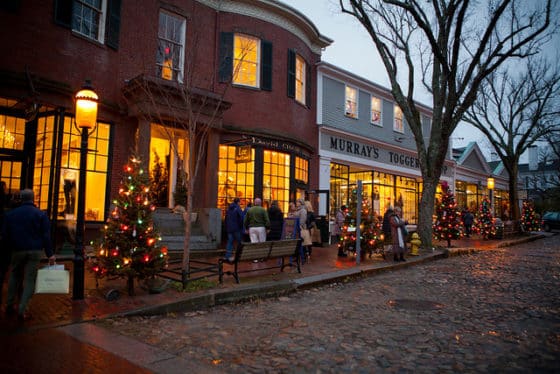 5 Environmentally-Friendly Tips to Help Make Holiday Shopping Easier
As the holidays approach, now is the time (if you haven't already begun) to do some shopping for family and friends. Whether you are planning to give out lots of gifts, or only a few, we've got five environmentally-friendly tips to help make your holiday shopping easier.
Make a List and Check It Twice
Santa completely has the right idea with this oldie, but goodie…make a list and check it twice. People sometimes waste a lot of money buying too many gifts or other holiday items. In other instances people buy gifts their friends and family don't really need, just to say they bought them a gift. To help prevent this from happening, why not make a list first? Figure out who you want to give gifts to and what you want to give each of the people on your list. Be sure to check your list twice (or more), so you aren't buying more than you need.
Reduce…Don't Buy Too Much
Again, don't buy gifts just to spend money. While it may seem nice to buy a bunch of cool items you see while shopping, and figure out who you will give them to later, it's not really environmentally smart. Let's be honest, most of the time you don't really need all those items. This is again where your list comes into play. Buy only for those on your list. Then, be sure to give something useful. Gift what people want or need. It's also important to remember buying less, aka reducing, is one of the most basic ways to be environmentally-friendly.
Make Memories Not Waste
People don't always have to be given material items during the holidays. Often times, making memories is far more valuable. Figure out an activity you and your loved ones can do together. If you haven't been able to spend some one-on-one time, plan a trip together. It doesn't have to be a full-blown vacation. A simple day trip or staycation works well too. You could also put together a photo album or scrapbook with pictures and notes important to a specific individual. Items such as these are often kept a lot longer than store-bought gifts. Making a homemade meal is another way to create a fond memory without a lot of waste. Here are a few other holiday gift ideas for the eco-conscious consumer.
If You Are Going to Shop, Shop Smart
It's okay if you want to buy some of your gifts. Making memories may not be appropriate for all of your gift recipients. However if you are going to shop, shop smart. Look for sales. Do a little research on environmentally-friendly companies. Find items not loaded with harmful chemicals or toxins. Buy reusable rather than one-use. Buying it's a crime. As long as you reduce your consumption, and shop smart, you can make eco-friendly choices. 
Shopping smart can also mean taking advantage of sales such as those offered on Black Friday and Cyber Monday. No reason to waste money, particularly when you probably have quite a few gifts to get. Don't forget Small Business Saturday either. Doing your shopping at small businesses helps support individual families and the local economy. Farmers' markets and street fairs are another smart idea. These places are often filled with individuals and families looking to sell their homemade wares. To be even smarter, hunt around for those people who have organic or natural products to sell.
Reuse or Repurpose
The gifts you give during the holidays don't always have to be brand new. You can re-gift items for which you have no use…yes, it's okay to re-gift, but try not to do so to the person who gave you the gift originally. Consider shopping at thrift stores or consignment shops this year. In many instances, you can find items for which your friends and family would enjoy. If you have a little time on your hands, and a vein of creativity running through you, you might want to peruse Pinterest for some fun, DIY gift ideas. Pinterest has numerous gift ideas you can make by reusing or repurposing items.
In reality, the key to holiday shopping is to think ahead. Think about the future. Is what you are buying going to be useful? What will its impact be on the environment? Does your gift have a purpose? How long will the gift be used? When the person is done using the gift, what will happen with it? If you can find non-material gifts, organic gifts, eco-friendly gifts, reusable gifts and the like, your holidays will be a lot greener and more environmentally-friendly. It's really quite simple.