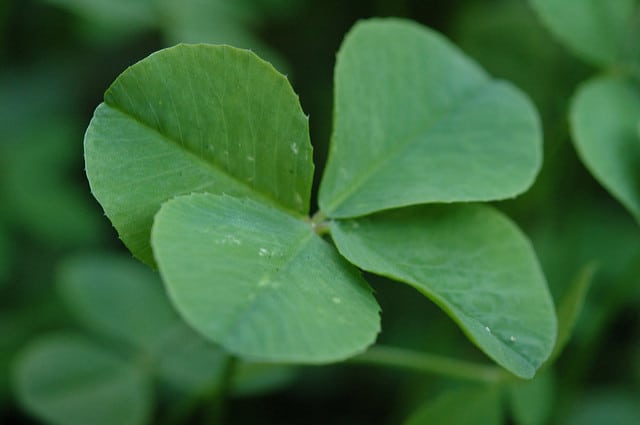 Eco-Friendly St. Patrick's Day Activities
Green is the color most often associated with St. Patrick's Day. You have green clovers and Shamrocks, leprechauns wear green, people eat green foods and drinks, they decorate their parties and celebrations with green banners and lights, and sometimes cities like Chicago go all out to dye its river green in honor of St. Patrick's Day. While no shortage of green-colored things exist on and around this holiday, not everything thinks about finding "green" or eco-friendly activities to do while celebrating their Irish heritage (or simply getting in on the holiday fun). It is for this reason we've come up with a list of simple eco-friendly activities for you, your friends and family to enjoy.
7 Eco-Friendly Activities for St. Patrick's Day
Make a meal at home using organic and locally grown foods. We suggest using lots of green vegetables if you want your meal to be green in color.  You can start out your day with this green tea smoothie bowl, then make yourself this easy vegan Pho noodle soup recipe for lunch and end off your day with this Avocado Alfredo & Spaghetti. Green and eco-friendly all around. You can even partake in a few eco-friendly wines or beers to make your meal greener.
Arrange to have a picnic in the park. Getting outdoors to spend some time in the fresh air is always a good and very green idea. Why not bring some food along and make a day of it? As long as you practice leave no trace, you'll be able to leave the park in the same condition as it was when you arrived.
Go for a walk, hike or bike ride with family and friends. Getting out into nature is a wonderful activity, regardless of the day. While you're out, check out the green leaves, grass, bushes, flowers, and who knows, if you're lucky you might even come across a four-leaf clover. Good luck!
Add a little more green to your home with a few potted flowers or plants…shamrocks and clover are always appropriate at this time of year.
Throw an eco-friendly potluck party – encourage guests to bring their own reusable cups, plates and utensils so as to minimize waste. Guests can also take home their own left-overs or trade with other guests if they want. Should you feel like getting a little more creative, ask your guests to bring dishes green in color (and no I don't mean dyed green, I mean using green foods).
Do a little planting or gardening in your yard. It's eco-friendly and it adds a little more green to your property. Gardening is also a great way to relieve stress and get that little health and energy boost you might need. Those who live in areas covered with ice or snow, can always do a little indoor gardening. Nothing wrong with that.
Spend a little time doing some DIY crafts with the kids. Crafting a Green World has a number of eco-friendly St. Patrick's Day craft ideas to get you started.
Happy St. Patrick's Day!
From our eco-friendly families to yours…we wish you all of the luck of the Irish this St. Patrick's Day!
"For each petal on the shamrock
This brings a wish your way —
Good health, good luck, and happiness
For today and every day." – Author Unknown