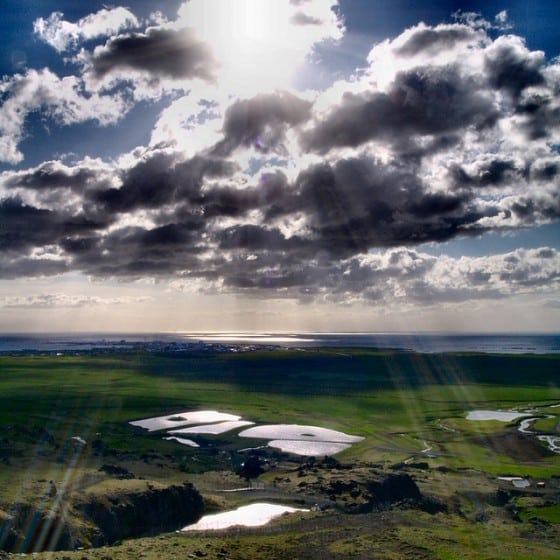 Earth Day and Beyond: Pledge to do an Act of Green
Image by Atli Haroarson / Creative Commons
For 42 years Earth Days have come and gone. What makes this one any different? To start, today there are more than 22,000 Earth Day Network partners in 192 countries participating in the Earth Day mobilization movement. In addition, more than 1 billion people around the world will be taking part in this year's Earth Day activities and events.
All in all, Earth Day is a great way for the people of earth to join together in a common purpose to "help Mobilize the Earth™". It is one day when "People of all nationalities and backgrounds will voice their appreciation for the planet and demand its protection."
I, for one, am all behind doing that because I truly enjoy certain aspects of this planet and I want my children and their children to be able to enjoy them too. Unfortunately, after Earth Day is over, many people are going to go right back to their "normal" non environmentally-friendly habits and routines.
There are a few actions, here and there, that will seep in. Actions that people will take home with them. One of the simplest things EVERY person on the planet can do though, is to pledge to do an act of green. I don't mean you should make a one time pledge, but rather a pledge to do an act of green that you can continue to do each and every day throughout the year. Here are some examples of pledges you can make this Earth Day:
Reduce your food waste. (Tip: It all starts with planning)
Plant and maintain a vegetable or herb garden.
Plant a tree.
Set your thermostat to save on energy costs associated with running your air conditioning (recommended is 78 when you're at home and 85 when you are away).
Save water. Try these 10 simple ways to conserve water.
Make more fresh, local and organic meals at home.
Go for a walk every day.
Help keep your park and neighborhood clean.
Donate your unused clothes and household items.
Carpool or take public transportation at least once a week.
Switch to natural cleaning supplies to clean your home.
I could go on and on, but I think you get the idea. Here are a few more energy-saving tips that will also help you get through Spring and into Summer. (I know it feels like Summer here already.)
It all starts with making one simple pledge, one simple change in your life and lifestyle. Then this time next year you'll be a lot further along and you'll probably find your simple "act of green" has become the new normal.
Almost 993,000,000 people have pledged to do an act of green this Earth Day. What act of green are you pledging to do this Earth Day and beyond?