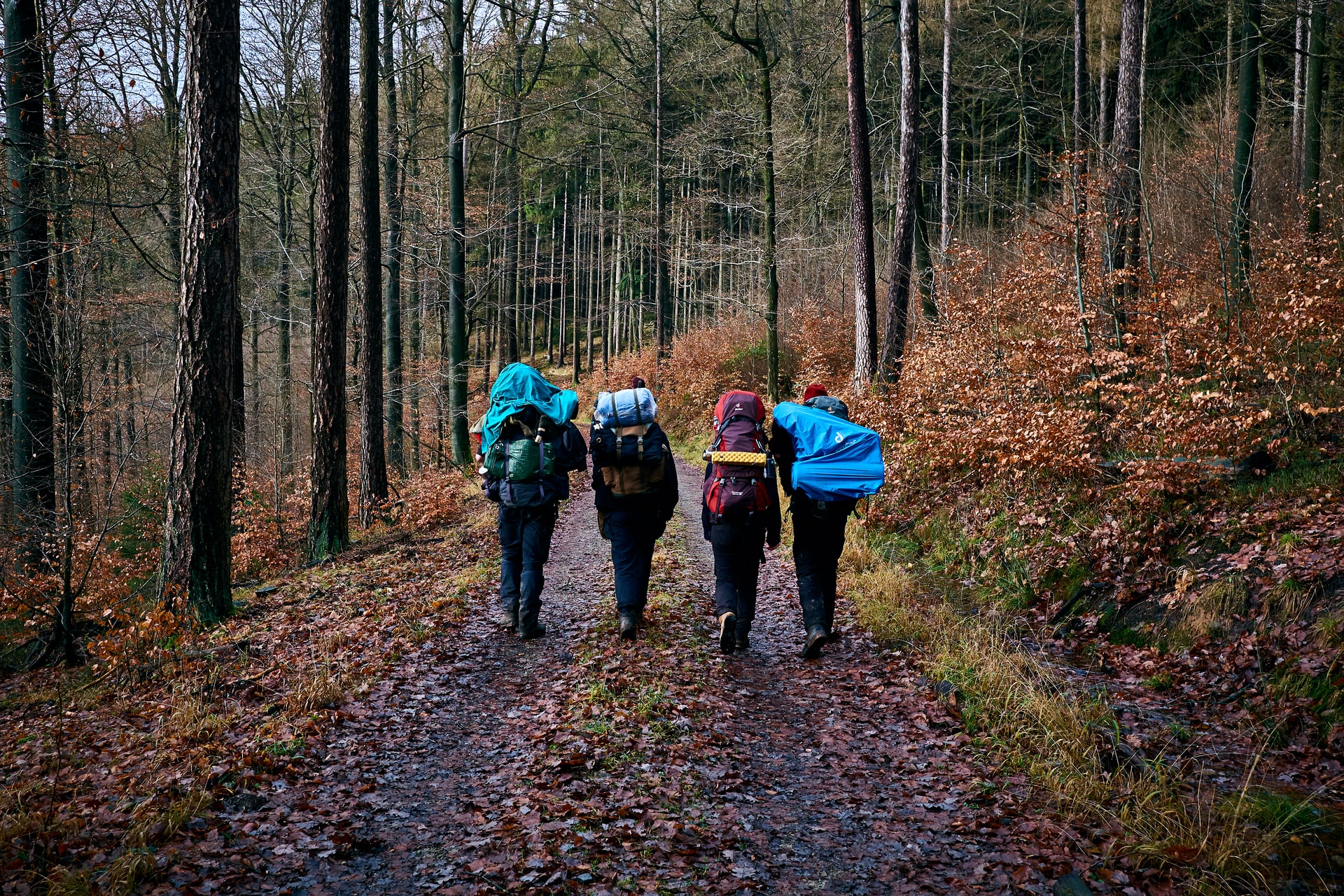 Biofriendly Fall Activities You and the Kids Are Sure to Love
As we begin the trek into the holiday season, I figured now would be as good a time as any to lay out some biofriendly fall activities you and your kids are sure to love. What's nice about these activities is many are designed to get you unplugged, outdoors and into nature. Others are geared towards your creative side, yet still have an environmental tinge to them. Last, but not least, a few of the fall activities will help you deck your house for the holidays.
Let's get started.
10 Biofriendly Activities For You and the Kids to Do This Fall
1. Go For a Nature Walk
This first one is a tried and true tradition for many families. It could become one for your family, too. You simply gather the family together, bundle up accordingly and then go outside for a walk in nature. It's easy to do, but it gives you a chance to unplug, get a little fresh air, get some space and soak up the beauty all around you.
You get to step away from work or school and just get outdoors. Look up at the sky. Check out the leaves changing colors. Smell the flowers. Keep an eye out for other creatures who may be out for a "walk". You could even take your shoes and socks off and do some earthing.
2. Visit and Support a State or National Park
This biofriendly fall activity may require you go a little farther from home, but it will be well worth the trip. Find a local state or national park and either plan a visit or, at the very least, pledge your support in one way or another.
Planning a visit allows you to experience the wonder found throughout the many state and national parks. So, of course, this would be an awesome activity for you and your kids. Trips like this can get expensive, however. We're not all able to get time off work, jump in the car at a moment's notice and head out on a vacation. That's okay. There are many other ways to support the national parks.
3. Make Your Own Compost Bin or Pile
While some might not consider this to be a fun fall activity to do with your kids, give it a try. It can be gross, but sometimes kids (and adults) don't mind a little gross here and there, especially because composting is so beneficial to your garden and food chain.
You can either add a compost bin in your kitchen or create a compost pile in the yard…or both. So many food, and other, items can go in the compost and be saved from the landfill, you might be surprised. In fact, you can potentially minimize your food waste by 20-50% from composting alone.
4. Create a Pollinator Garden
Creating a pollinator garden is a fun activity you and your kids can do to help attract more pollinators to your yard. Pollinator gardens play a key role in plant reproduction and are an essential tool in protecting the environment.
What you choose to plant is up to you. Bee creative! Most pollinator gardens are filled with pollen- and nectar-rich flowers, but you can also plant vines, scrubs, perennials, annuals and flower-producing trees.
5. Set Up a Rainwater Harvesting System
Providing your city or community allows it, (yes, some actually don't allow you to collect rainwater…crazy, right?!), set up a rainwater harvesting system for your house and yard. The water you collect can be used to water your garden, wash your vehicles and more.
When it comes to harvesting rainwater, you can go as simple or extravagant as you'd like. Some people have 55-gallon drums at the bottom of a rain gutter, while others set up big, underground rainwater collection systems. You can use fog catchers to collect moisture from the air or even build a musical downspout. Such fun!
6. Go On a Nature-Based Scavenger Hunt
If you and your kids like to play games or do scavenger hunts, a nature-based scavenger hunt is the way to go. While it's important to leave nature as you found it, so those who come along behind you can enjoy it as well, you can seek and find all kinds of things. Look for specific types of leaves or trees. Hunt for flowers. Try to find animal tracks. See if you can find various colored leaves. Look for berries or fruits. If you're up for it, you can even create a bonus for anyone who spots a nest or spider in a web.
7. Decorate Using Nature
One of the simplest, biofriendly fall activities is to decorate your home using nature. Create a wreath using fallen pine cones or branches. Use boughs and berries as garland to line your porch railing, mantel or walls. Place pumpkins and other gourds on your patio, porch or steps for Halloween and/or Thanksgiving. Make a centerpiece using oranges, cinnamon sticks and cloves. Fallen tree bark can also make for cool decorations (please don't tear the bark off the trees, though). Even various fruits, herbs and flowers from your garden can be used to create holiday-themed decorations.
8. Create DIY Scents
If you love the smells of the holidays, why not create your own natural air fresheners and other scents to use in your home? The nice thing about doing this is each scent will be truly your own. You can make liquid scents to use as air fresheners or natural candles to use throughout the season. Some of my favorite holiday scents include pine, citrus and cinnamon-apple.
9. Make Costumes from Thrift Store Finds
Instead of going out and buying the latest and greatest costume, why not get a little more creative and make costumes from thrift store finds. You can have a theme everyone needs to follow or you can leave each person up to their own devices. Either way, it's all about creativity and reusing (or repurposing) items you find.
10. Figure Out, and Make, Recipes Using the Entirety of Your Pumpkin(s)
One last activity I wanted to mention, although there are many more activities out there, is finding and making recipes using the entirety of your pumpkin(s). Now, I know you've made Jack-O-Lanterns over the years, and maybe even roasted some pumpkin seeds. But, have you ever considered making a recipe, or recipes, using every part of your incredible, edible pumpkin? You should.
You can actually process and eat most of a pumpkin from the flowers and leaves, to the stems and seeds, and more.
Enjoy Your Biofriendly Fall Activities
Regardless of what biofriendly activities you choose to do with your family and friends this fall, I hope you enjoy your time to the fullest. Enjoy unplugging and spending time together. Revel in the beauty of nature. Bee (couldn't resist one last pollinator mention) as creative as possible. It's all about having fun, while keeping the environment in mind. The two actually do go well together.