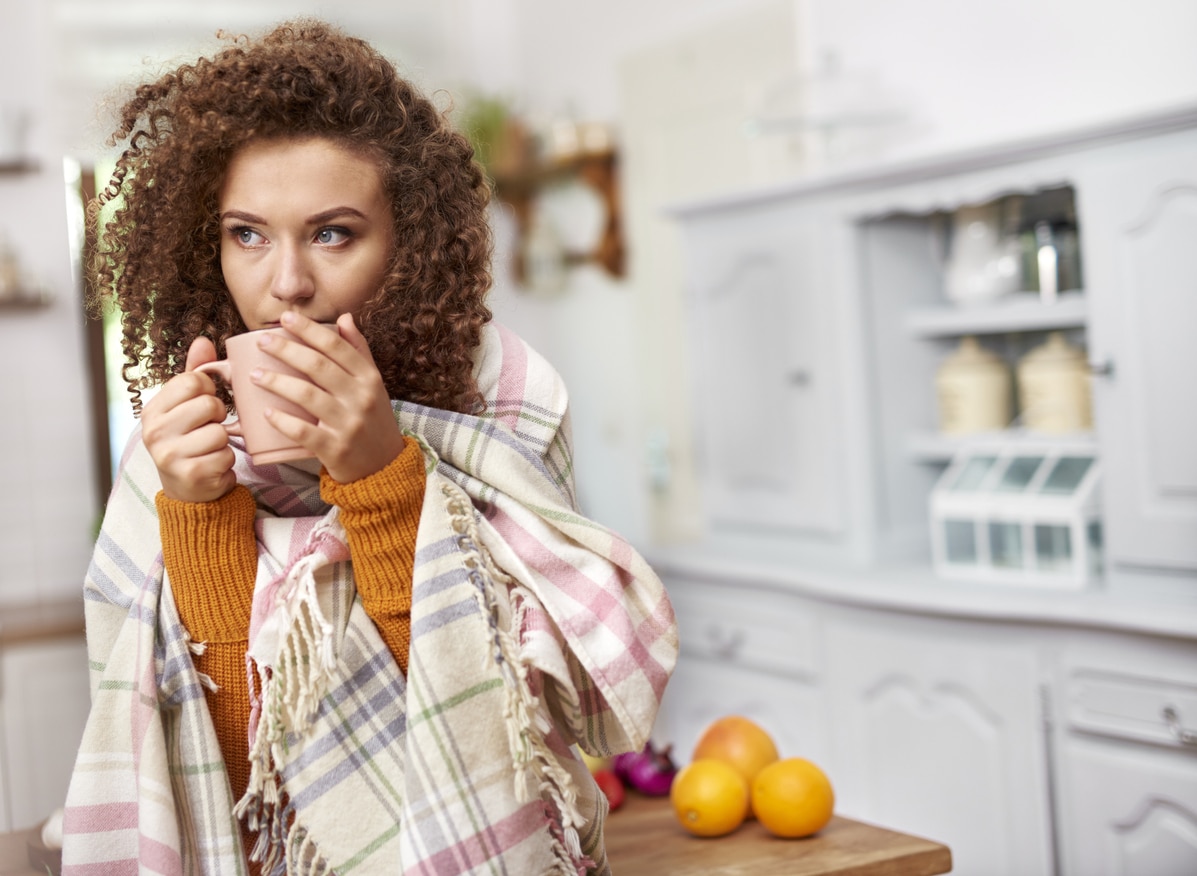 7 Bill-Saving Hacks to Make Your Home More Energy Efficient This Winter
We're all looking for ways to cut our energy bills in the face of this winter's record-breaking price increases. But woolly jumpers and hot water bottles can only go so far if your home isn't energy-efficient. Research shows people waste up to £4.4 billion every year simply by leaving lights on when they go out, producing the same carbon emissions as 45 round-the-world flights. 
Turning off lights is just one easy way to make savings. Read on for more bill-saving hacks to take the pressure off your wallet – and the planet.
1. Unplug Standby Appliances
One of the quickest and easiest ways to make a dent in your bills is to unplug any device you're not using, from the kettle to the TV. It might not seem like much, but the combined cost of leaving numerous small appliances on standby quickly adds up. 
British Gas research shows in the average home the TV is left on standby for 19 hours every day. Appliances such as microwaves are on standby more often than they are in use. By switching off these energy-leeching 'vampire devices', the energy supplier says families could save an average of £147 every year.
If you think you'll struggle to remember, consider investing in a timer plug designed to automatically switch certain appliances off after a set period of time. 
2. Turn Down the Heating
This is another simple hack that won't necessarily have much impact on your comfort levels, but will benefit your bank account. Almost half of the money spent on energy bills goes to heating and hot water costs, however by turning your heating down just one degree you could save up to £80 a year. 
An even better solution is to consider installing a smart thermostat, which makes heating more efficient by only warming the rooms you're using. These clever devices learn how long it takes to heat your home, then ensure every room is the right temperature at the right time. They can be controlled via your phone too, meaning you can set the heater to come on the minute you leave the office, without wasting energy warming an empty house.
3. Take Shorter Showers
Doing your bit to help the environment doesn't need to mean huge sacrifices. Cutting your daily shower down by just one minute every day could save up to £30 per person per year. Heating water accounts for around 25 per cent of the average household's energy bill, so any savings you can make in this area will soon pay dividends. 
The easiest way to cut back on the time you spend in the shower is to use a timer. Many water suppliers will provide their customers with four-minute egg timers for free to help them keep their bathing time on track. If you prefer something more sophisticated, check out electronic timers. Featuring an audible alarm as well as a flashing light, these are a fun way to encourage kids to keep showers short as well as educating them about helping the planet.
4. Give the Fridge a Clean
While the inside of your fridge may be spotless, don't forget to keep your duster out for the back as well. The coils on the back are part of the condenser that cools the temperature down to help keep your food cold. When these coils become dusty and grubby the fridge becomes less efficient and requires more energy to do its job. 
Considering these appliances tend to be on all the time – at a cost of at least £40 a year – it's well worth setting aside some time to give it a spring-clean. Pull the fridge out, unplug it temporarily and give the coils a wipe with a duster or use your vacuum cleaner to extract any dust or gunk. Then you can slot it back for the next few months, safe in the knowledge your fridge is running at maximum efficiency.
5. Wash Clothes on Cold
Most of the energy used by a washing machine goes to heating the water. Switch to a cold or eco wash, and only wash with a full load, and you'll immediately make the appliance more energy efficient. By reducing temperatures from 40 to 30 degrees you could save up to £12 a year. There's no need to worry a cooler wash won't get your laundry as clean; modern washing powders and detergents work just as well at lower temperatures. 
6. Install a New Boiler
While this isn't a cheap option, the long-term benefits of upgrading your boiler are huge. Replacing a less energy-efficient, G-rated boiler with a new A-rated condensing boiler with programmer, room thermostat and thermostatic radiator controls saves around £300 a year.
Boilers become less efficient the older they get, particularly if they aren't well-maintained. A boiler older than ten years could be losing up to 50 per cent of its energy, which is why experts recommend they are replaced every 15 years.
If the cost is off-putting, it's worth finding out whether you're eligible for the government's free boiler grant scheme, which awards funding on a sliding scale determined by your home's energy efficiency.
7. Insulate Your Home
One of the best ways to beat rising bills is through insulating your home properly. About 35 per cent of all heat lost in homes is through the walls. This rises yet further in properties built before the 1900s, which were often constructed with no wall insulation. Roofs are another of the main areas where heat escapes, with cellars and floors coming a close third.
Insulation and effective temperature control will pay back dividends long past this winter. There are a huge array of options that can ensure you remain winter warm, summer cool and both efficient and responsive to the evolving climatic effects on our homes. Such options can range from the low-tech – better ventilation, carpets instead of bare floorboards – through to retrofitted roof insulation. 
Get Help Making Your Home More Energy Efficient
Again, it's worth checking out what financial assistance is available towards the costs of making your home more energy efficient. Many energy suppliers offer grants and other funding for loft and cavity wall insulation. If you can avail yourself of these options, do so.