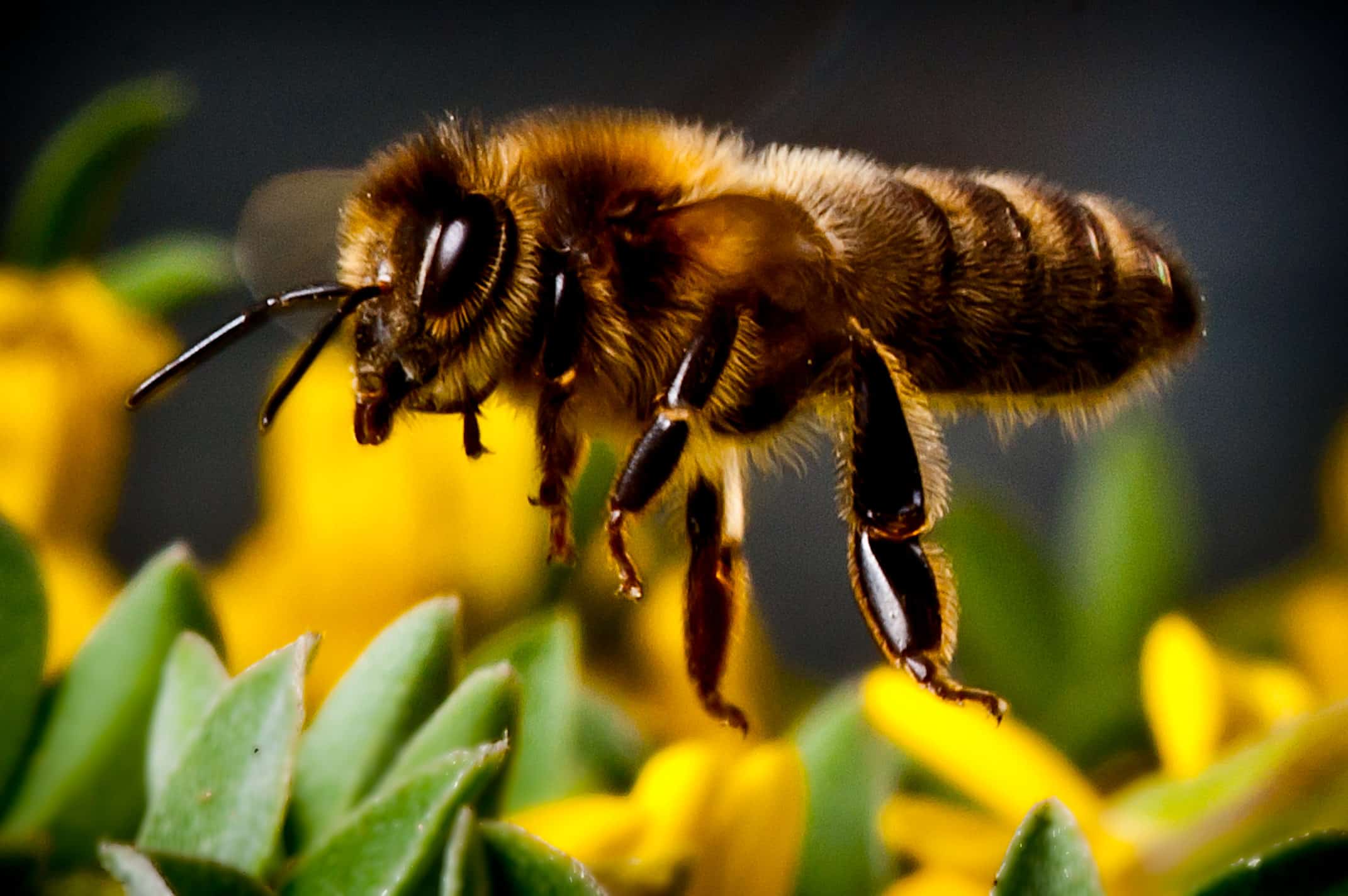 Bee Happy!
Sometimes, no matter your current mood, you just need to decide to be happy.
That's what I think this guy is doing. He's definitely decided to "bee" happy. He's outdoors, flying around in nature, visiting flower after flower, doing the pollination thing…life is good! For this reason we wanted to award this gorgeous, macro bee photo with today's Biofriendly Image of the Day.
Image by Thomas Leth-Olsen | Used with permission via the Creative Commons Attribution-NonCommerical-ShareAlike 2.0 Generic license.