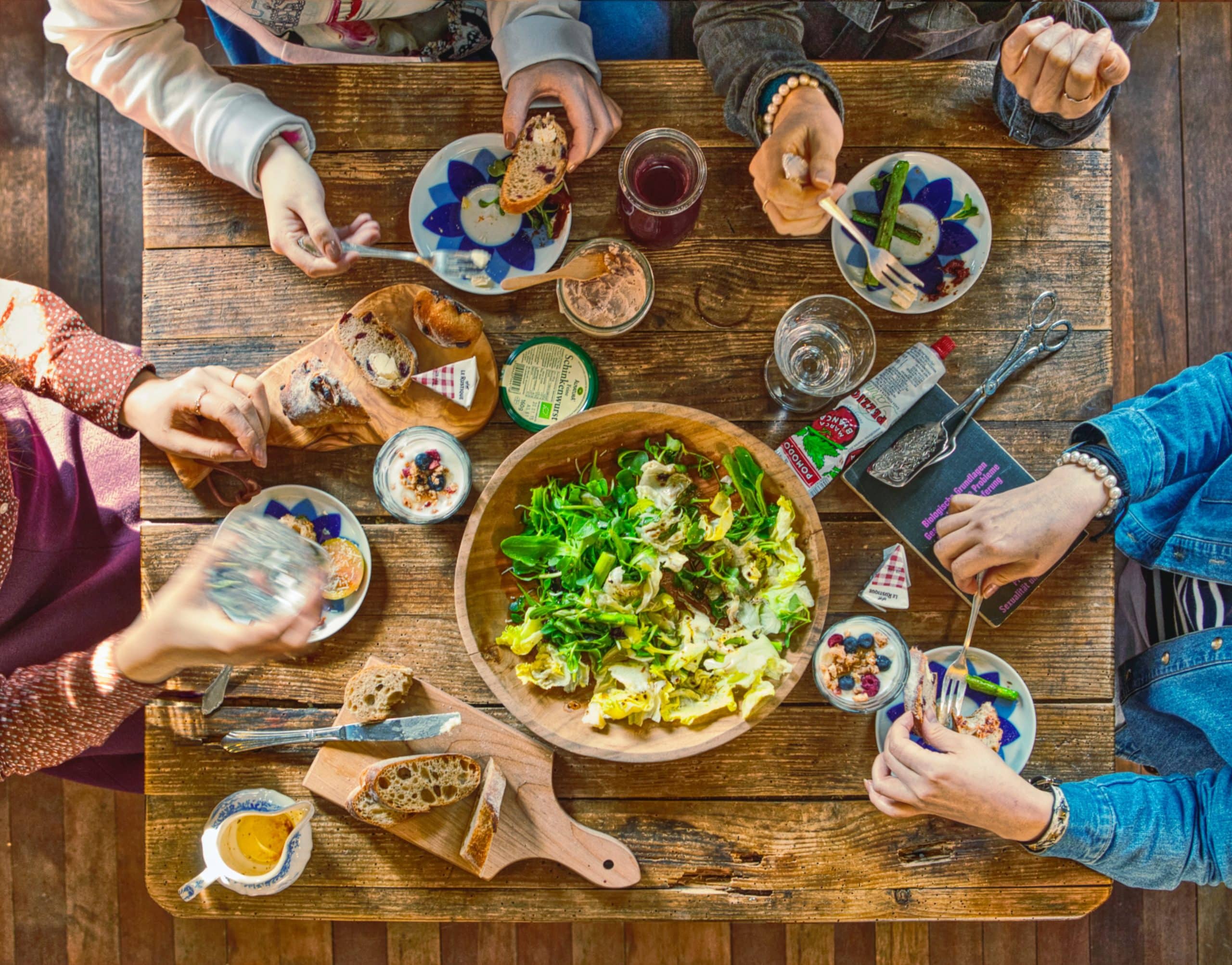 Be the Hostess with The Mostess!
Be the hostess, or host, with the mostess REUSABLE items that is!
This time of year is filled with lots of food, drinks, and friendly Holiday gatherings. All these happy get-togethers are great fun, but unfortunately they generate a lot of waste.
What if instead of spending money on disposable plates and napkins wrapped in plastic, disposable utensils, and single use cups, we all INVEST in reusable party essentials?
Try choosing one single use item and commit to finding a reusable replacement for it the next time you have a party. Then repeat this step each time you host an event. Eventually you'll have all the reusable goods you need to be an awesome, minimal waste host.
You can start by browsing the clearance aisle for reusables that will fit your style and are easy to store. Or even BETTER, check out your local thrift store for silverware, cups, plates, or napkins. By shopping second hand not only are you switching to reusable, but you're also eliminating wasteful packaging and reducing your carbon footprint by using something that has already been produced and used!
Whether buying new or used when investing in your party essentials. here are a few tips to keep in mind for a smoother adjustment. For a quick and easy clean up, look for dishwasher safe items and those you can fit into your specific dishwasher unit. While shopping, think about how you'll store each of your reusable items. For example, when selecting plates or cups, try to get some that stack up evenly so you can conveniently tuck them away in the back of a cupboard. Stick to simple colors and patterns you can use for an array of events. I've also found having a glass pen marker so your guests can keep track of their beverages is a simple addition to help make your switch to reusable goods seamless.
Next time you're having a BBQ or a casual get together ask people to bring their own refillable water bottles. This is especially helpful if you're having friends over who have kids. Some people may feel asking their friends to this would be a bit awkward, but if you let people know you're trying to minimize the waste from your party, they'll probably be more intrigued than offended by the request. Maybe you'll even inspire them to consider changes for their next party.
Finally, don't get rid of the single use items you have. At this point the products have been made. Stash them away and save them for a time when, for some reason, reusable isn't an option. Once you challenge yourself to make a commitment to using reusable whenever possible you'll probably find it is such a rare occurrence you'll never have to buy single use items again. Be patient with your self and others about making this change. It's all about progress, not perfection. And most importantly enjoy the party!