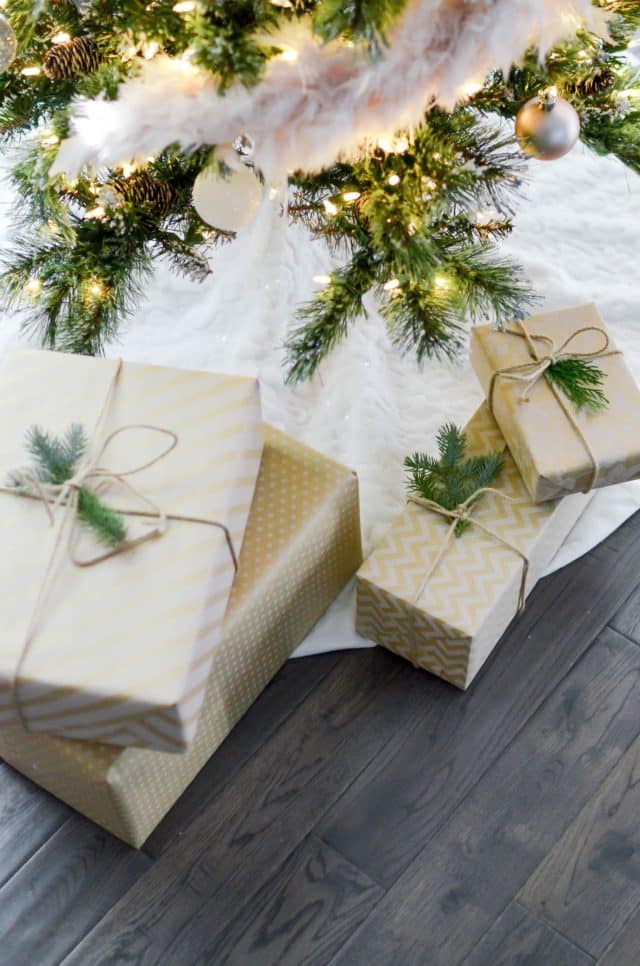 6 Simple Tips to Help Make Holiday Gift Giving More Biofriendly
Well, it's that time of the year again. If you didn't get a chance to get your shopping done on Black Friday, Small Business Saturday or Cyber Monday, you're probably on the hunt for a few more gifts. Even if you did snag some deals, but might still be looking for a few special items, we've got six simple tips to help make your holiday gift giving more biofriendly. What's nice about these tips is each of them in its own right is a way to show your loved ones you care, while minimizing your environmental impact and without breaking the bank.
Simple Tips to Help Make Gift Giving More Biofriendly
The holidays don't have to be all about consumerism. The holidays are meant to be a time of the year when family and friends can get together, enjoy each other's company, catch up with those you haven't seen in awhile and spread a little kindness around. You can give gifts in many different ways. Instead of having to buy the latest and greatest new electronics or toys, you can dial it back a bit and make it so your gifts come more from the heart instead of the wallet. Gift giving in this fashion also promotes a more biofriendly and sustainable holiday season. Take a look and see how you can incorporate these tips to green up your holidays:
1. Shop at Thrift and Consignment Shops
One of the great advantages of shopping at consignment stores and thrift shops is you can find vintage items you may not be able to find elsewhere. You can also find countless items you can re-purpose. In fact, a few years back, my sister-in-law made us a cake plate for Christmas using a glass candle holder and a plate. She saw the idea on Pinterest and decided to get creative. The point is, she didn't have to spend a lot of money, she was able to reuse and re-purpose items like those you can find at a thrift store and she was able to make a nice gift we still use years later.
Give a try. Go to a consignment store or thrift shop and look for items you can reuse or re-purpose. Look for vintage items your family might enjoy and who knows, you may even find some real treasures.
2. Make Your Own Natural and Organic Gifts
DIY is a wonderful activity at any time of the year, particularly when it comes to holiday gift giving. Why buy new, or spend lots of money, when you can take a little bit of time to make your own natural and organic gifts. What's nice about doing it yourself is you can tailor your gifts to each specific person. For example, if your mom likes citrus, you can make her a spa treatment or air freshener using lemons, limes, oranges and more. If your sister or best friend like floral scents, then maybe a rose scented facial scrub or bath salts. The options are limitless and, if you do it right, good for the environment too.
3. Gift Your Time Instead of Material Items
Holiday gifts don't have to be material items. Why not give someone the gift of your time? Spending some time with a loved one, especially one you rarely see, is often one of the most precious gifts you can get. Even as you get older, the memory of getting to spend time together will continue to live on.
If you want to do more for someone, then how about giving them the gift of helping out around the house? You can do some chores, make a meal, do food prep for the upcoming week, plant a new garden, set up a compost bin, air out their house, do some baking or even run some errands. You can take them for a bike ride, go camping, go for a walk or hike in nature, or plan a picnic. Don't underestimate the value of your time. In many cases, it's way better than any gift you can buy in a store.
4. Donate to an Environmental Cause
Not everyone wants to have boxes and boxes of wrapped presents under their tree on Christmas morning. Not all kids or adults want material gifts for Chanukah. Regardless of your religion, or the holiday you celebrate at this time of year, there's one gift pretty much guaranteed to be beneficial for the environment. That gift is a donation to an environmental cause. Find out what environmental cause is close to the heart of your friends and family, then make a donation on their behalf. Being able to do something to protect animals, reduce the negative effects of climate change or rebuild the forests, can have a positive impact both personally and for the environment. Blueandgreentomorrow.com offers their recommendations on the 10 Best Charities for Environmental Activists to Donate to, but you can pick whichever is closest to your heart or the heart of those you love.
5. Consider Re-Gifting (Yes, I said it)
Although it is a word and idea many consider taboo, re-gifting is actually a smart gift-giving option. Face it, we don't always get gifts we want or can use. While you don't want to hurt anyone's feelings, and it's the gesture which matters most not the gift, re-gifting always you to make good use of those holiday gifts you don't have any use for yourself. You'll want to be thoughtful though. Find someone who may be interested in getting the gift you got. Then, wrap it up and share the love. This action alone can reduce a lot of waste. Please just don't re-gift back to the person who originally gave you the gift.
6. Do a Few Random Acts of Kindness
As I stated earlier, the holidays shouldn't be all about getting and giving material gifts. Giving a little bit of hope or help to a person in need, however, is what the holidays are all about. Being able to do a random act of kindness doesn't mean you have to spend a lot of money, take a lot of time or put in a lot of effort. It is often the little things which mean the most. Offer to help someone carry a load of groceries to their door. Offer to watch a friend's kids while he or she runs errands. Give someone a smile, just because. Say hello or wish a happy holiday to someone you don't know. Volunteer at a local food bank or shelter. Donate gently used clothes and toys to a local charity. Adopt a child or family for the holidays.
If you do find yourself needing to do a little more shopping for holiday gifts, we recommend you shop local, check out and support small businesses, or shop online. Look for sustainable and biofriendly products. This, along with using eco-friendly wrapping, will help you save money, save gas, lower your harmful emissions, support your local community, protect the environment and green up your holidays.
From all of us at Biofriendly Planet Magazine, we want to wish you and yours a happy, holiday season!