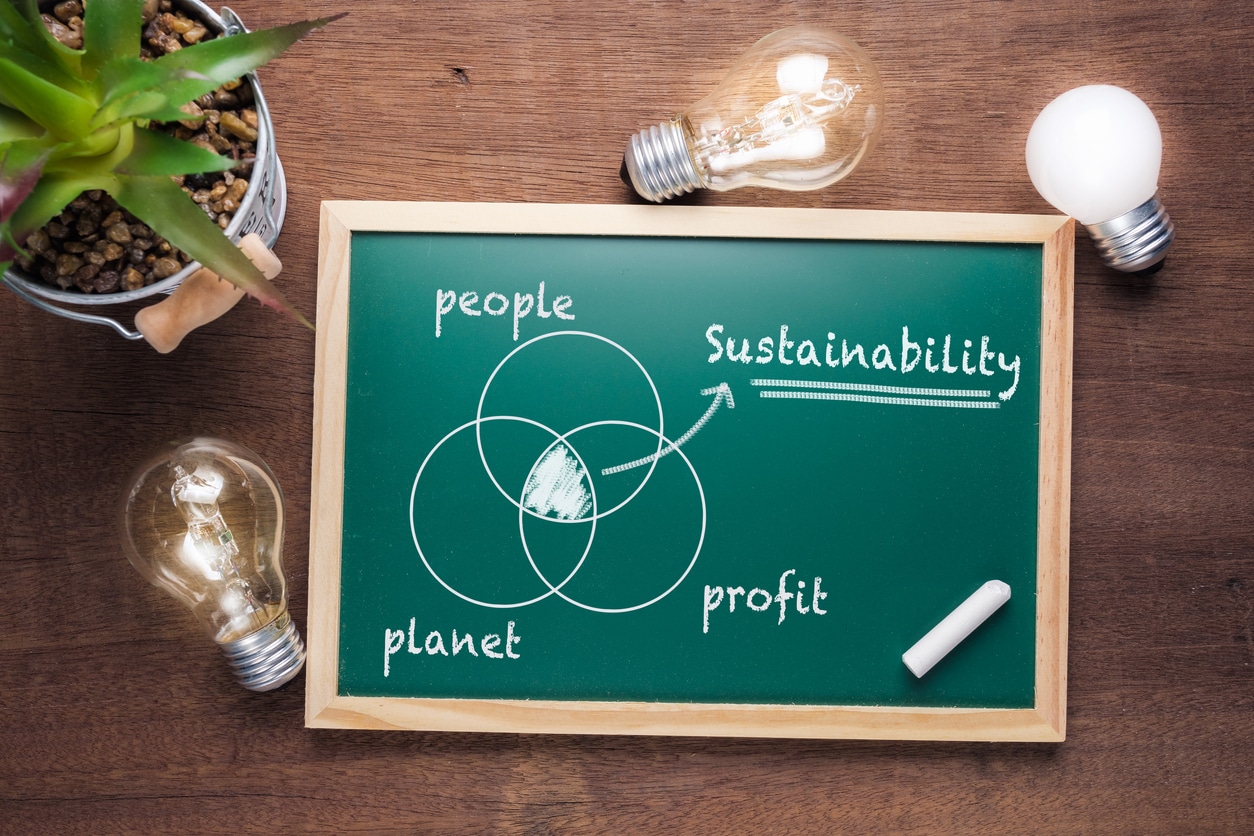 5 Ways to Support Sustainable Businesses This Year
Supporting sustainable businesses is more critical than in previous years as the climate crisis ramps in severity and numerous companies are making moves to prove their positive contribution. Businesses are doing their part to become more sustainable and consumers must also work toward this initiative. 
For both novices and experienced individuals in the sustainable shopping sphere, here are some resolutions to get you shopping more thoughtfully for the planet. These will also, simultaneously, support businesses trying to change the world.
1. Post on Social
For small businesses especially, social media marketing is paramount. Tagging and mentioning brands in posts is one of the best ways for businesses to get word-of-mouth advertising. Even a little comment could get a business some revenue.
Though the average social media user may not perceive how much influence they have, it's incredible how one mention of a local shop or sustainable brand could influence someone's purchase down the road.
Here are some ideas on how to support your favorite sustainable businesses on social media:
Post stories or reels with geotags, so people know where to find the store.
Take photos of you using products or decorative items in aesthetic locations to make products more tempting.
Help the store boost ongoing sales or promotions by discussing how they benefited you.
A single post doesn't seem like it will have a significant impact. Still, the additional organic marketing for the sustainable business also saves the company on marketing campaigns — freeing up their budgets to pursue sustainability more seriously.
2. Choose Sustainability Over Discounted Prices
Supporting sustainable businesses can mean spending more money. Whether it's clothing stores or independent bookstores, these businesses cannot afford to offer the slashed prices or constant sales big outlets like Amazon or Shein can publicize. Sustainable stores often work locally, shipping materials from ethical sources and paying workers fair wages — this means the price of products increases. 
The biggest names in shopping have conditioned shoppers to have a warped perspective about the value of objects. You may think a blouse is only worth $10 or less, when it's worth five times when it is made with eco-friendly materials by a well-paid worker.
3. Change Shopping Defaults and Expectations
Modern society has conditioned people to have default shopping behaviors and expectations. Some parts of the world expect clothes to cost a certain amount and be at their doorstep within hours. If anyone wants anything, they default to ordering instantly from Amazon and knowing they'll be able to have it in their hands within a short turnaround.
However, if you want to support sustainable businesses, it requires everyone to overcome societal conditioning. Here are some of the mentalities everyone must overcome to have accurate expectations for sustainable shopping experiences:
If ordering online, products may take a longer time to arrive, especially if they're handmade or small-batch orders.
Go for quality over quantity — though it's easy to buy many pairs of shoes because they're inexpensive, it's wiser to invest in higher-quality pieces with a longer shelf life.
Prices are higher due to quality, overhead and sustainability practices.
Researching will take more time — storefronts like Amazon have everything, whereas sustainable shopping requires finding specific stores or websites for specific products.
4. Do Research and Stay Informed
Finding the most sustainable storefronts requires additional effort from the consumer. If a business wants your support, they often post their sustainability initiatives and what they're looking to accomplish environmentally to mitigate the climate crisis in their sector.
Finding transparent business goals and press releases will take extra steps, but it ensures you're shopping from an honest business instead of one that's greenwashing.
To find these resources, start by looking at the company's website. Many have pages dedicated to their values, sustainability promises, goals and eco-friendly missions they support. All of these and other clues will be influential in informing purchasing decisions.
5. Act Beyond Consumerism
Supporting sustainable businesses starts with investing in their products and services. However, it's time to branch into other activities once you make this step. The stores aren't just creating eco-friendly products with the planet in mind. They're also committing to changing the world with activism and participating in discourse.
Supporting community and global change in other ways will help fund the businesses by proxy because the more people care about the planet's well-being, the more likely a shopper will transition to sustainable shopping practices. If you're of age, ensure you're voting for environmentalist initiatives, signing local petitions and staying involved in local trash cleanups or other climate-friendly activities.
The stores you support will also engage in these activities, so build relationships with like-minded individuals by asking questions about what you can do to help.
Shopping More Sustainably
Spending money has become second nature to many. It's so seamless to save card information on your favorite mass retailers and buy something whenever the itch arises. However, supporting sustainable businesses means making shopping more participatory.
Learning more about the storefronts' personalities and green endeavors requires time and dedication. However, these businesses need shoppers to shift their shopping habits to thrive and support a healing planet — this year is the best time to start.