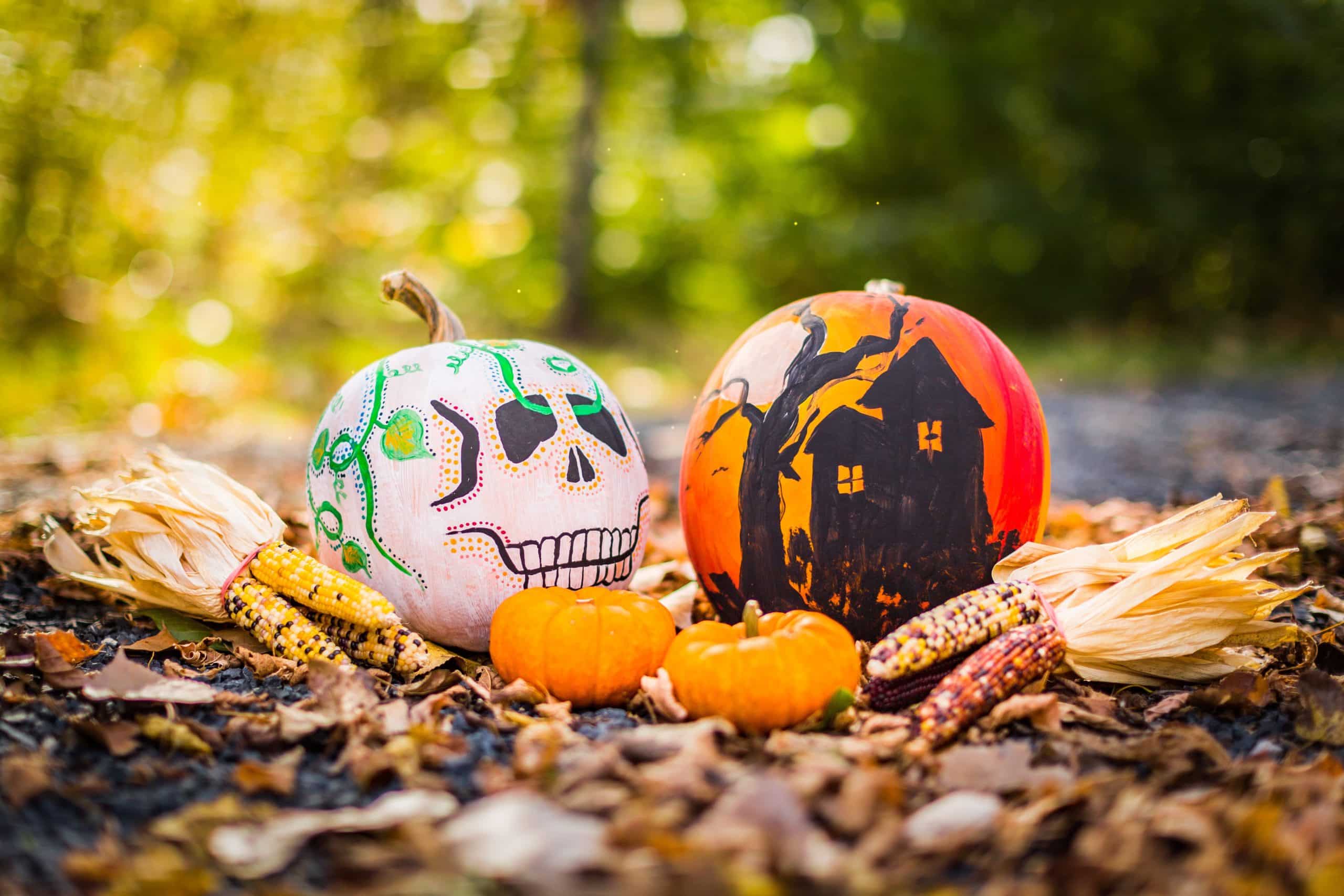 These 3 Biofriendly Halloween Tricks Are Actually Treats
It's that time of year again…the witching hour, the time when all the little ghouls and goblins come a knockin', when pumpkins seemingly come to life and when certain, biofriendly tricks can actually become beneficial treats. Happy Halloween!
Decorations
Decorating around the holidays can be so much fun! It can also be relatively inexpensive if you know the right tricks. For example, one of the nice thing about holidays like Halloween, and even Thanksgiving, is a large portion of your decorations can be done using items found or grown in nature.
Pumpkins, gourds, fallen leaves, branches, pine cones, straw/hay, apples, corn and other items all make terrific decorations for both inside and outside the home. This one little hack (trick) can save you money and be a wonderful treat for the senses.
If you want even more, you can add in a few solar lights, some homemade "cobwebs" and a few DIY flying ghosts (made from old sheets and some wire), and you're all set.
Costumes
Taking right from the playbook of our own, Jaime Carroll (who now authors Jaime's Corner each month), one of the easiest tricks you can use to have a greener Halloween is to re-purpose costumes and/or buy items to make costumes at a second hand store. Friends can even exchange costumes and then give the "new" costume their own little twist. It's a simple trick, but it really can be such a treat to see what kids (and their parents) can come up with when given a little free-reign on creativity. It can also save a lot of money and prevent unnecessary waste.
Goodies
Whether you're talking about goodies for a Halloween party or to give out to trick-or-treaters, we've got a few tricks that'll allow you to have some mighty tasty treats.
If you're throwing a Halloween party, you can start out with corn chips and a spider web taco dip or spider deviled eggs. Follow that up with a fresh veggie tray laid out to look like a skeleton. Dip for the head, celery for the shoulders and arms, bell peppers for the rib cage, cucumber slices for the spine, cut up mushrooms for the guts, then broccoli or cauliflower for the hands. For your main meal you can serve veggie mummy pizzas. Then for dessert, you can give your guests a real treat by tricking them with these candy corn sugar cookies.
While not all kids may be interested in a healthier, more biofriendly option when trick-or-treating, some kids would really prefer it. There are kids who have gluten sensitivities, ones who have various food allergies, those who only eat organic, some who are trying to stay away from sugar and then there are those (like my daughter), who simply don't eat candy. Yep, it's true. She loves trick-or-treating, but doesn't like the candy. She likes to save it for her brother and to donate to the troops the next day.
For these kids, you might consider giving out toys and other non-food treats. The trick is to put a teal pumpkin out on your porch (it's all part of the Teal Pumpkin Project), then families will know you have non-food treats available for their children at your house. Some options include pencils, pens, slinkies, book markers, mini note pads, stickers and playing cards.
Doing these three, simple tricks can result in a lot of treats and smiling faces this All Hallows' Eve! We hope you and yours have a safe and happy Halloween!