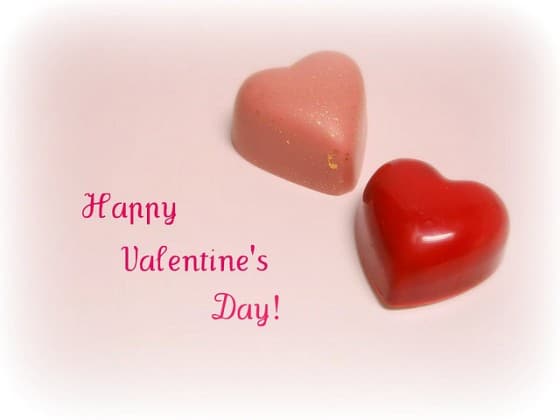 10 Eco-Friendly Valentine's Day Tips
Image by tanakawho / Creative Commons
Valentine's Day is typically one of the most romantic days of the year. People all across the globe take time out of their day to honor, cherish and shower those they love with flowers, candy, gifts and romantic gestures. The question is, how can you do all of that with a little eco-friendly twist? Well, here you go…10 eco-friendly Valentine's Day tips that can help you through not only Valentine's Day, but any other time you feel like treating those you love to something nice.
1. Name something, or plant something, on behalf of the one you love. If you don't want to buy a physical gift to give your loved one on Valentine's Day, how about naming something on their behalf. You can name a star after them, plant a tree in their name, adopt a wild animal, donate to a non-profit, or if you want something a little more out of the ordinary, you can name a cockroach after the one you love. (Image: Casey Fleser / Creative Commons)
2. Want to exchange gifts? Go vintage. Rather than spending money on a brand new watch, necklace or pair of earrings, try going a little more classic and find something at a vintage clothing or thrift store. There are so many options available and you might as well "recycle" people's treasures and make them into new treasures of your own, don't you think?
3. Give a long-lasting plant instead of cut flowers. If you are thinking of giving your loved one a bouquet of flowers, how about opting for a long-lasting plant instead. There are so many flowering plants you can choose from including mini roses, orchids, hibiscus, even herbs are a great option. The bonus? They will last a lot longer than cut flowers, so your loved one will be able to enjoy them day after day. (Image: Jennifer Feuchter / Creative Commons)
4. For all you chocolate lovers, go divine, Divine Chocolate that is. Chocolate is one of the primary gifts associated with Valentine's Day, so if you want to stick with traditional, then opt for fair trade. Divine Chocolate is one of the leading fair trade brands, with companies in both the UK and the U.S.
5. Make a Valentine's dinner from scratch. We all know how crowded restaurants are on holidays such as Valentine's Day. Why not skip the crowds this year and have a romantic meal at home. Weather permitting, you could even go out and have a picnic lunch. TreeHugger's Green Wine Guide has a variety of recipes to choose from if you are not quite sure what to make.
6. Relax at home with some sexy valentine cocktails. Again, there is no reason to go out when you can make some tasty drinks right in the comfort of your own home. It saves money, saves time, there is no need to drive anywhere (unless it is too far to walk to your local store for supplies) and you get to test out your bartending skills. (Image: Lori L. Stalteri / Creative Commons)
7. Indulge in a few at-home spa treatments. Whether you want to pamper yourself before your date, or you want to set up a romantic at-home spa for just the two of you, here are some spa treatments you will want to check out.
8. Write your special someone a poem. It's a lot more personal than going out and buying a card and it will let them know how you truly feel about them. To top it off, you can use recycled paper or even a piece of fabric (one that may have a particular meaning to you or them).
9. Take a hike. Rather than spending the day indoors, why not plan an outdoor activity with your friends or loved one, such as going on a hike. Going on a walk or hike is a nice way to spend time with someone. You can walk, talk, enjoy the beauty of nature around you, and breathe in a little fresh air. (NOTE: If you like it, you can make it a regular occurrence.)
10. Go camping. Last but not least, if you and your loved one want to have a quiet, yet romantic weekend away from home, go camping. It's a fun way to enjoy the great outdoors and get some alone time in the bargain. Try to find places nearby though, the less traveling you have to do, the better. (Image: Adam Campbell / Creative Commons)
Whatever you decide to do for Valentine's Day the key is to show your loved one how much you care. So if you are looking to celebrate, while having as little environmental impact as possible, I hope one (or more) of these eco-friendly tips will be able to help you have a wonderful and happy Valentine's Day.