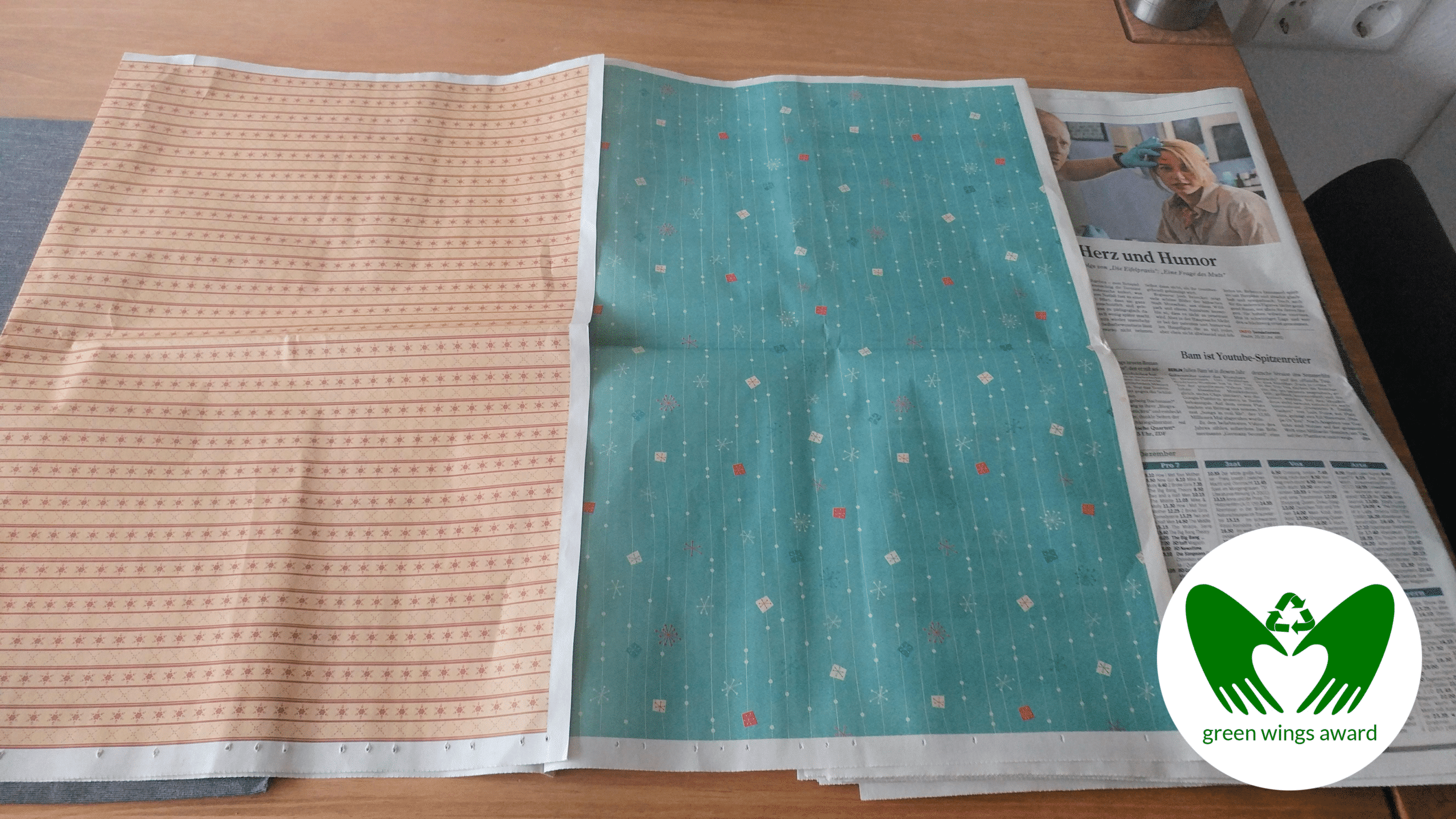 Wrapping Newspaper | Green Wings Award
Here at Biofriendly Planet we recommend the use of newspaper to wrap your gifts, it's an environmentally conscious way to reuse existing paper and it keeps more trees in the ground where they are happiest. In that vein, we call attention to one particular page in the newspaper that gave itself colorful and pleasant designs in order to turn itself into the first ever literal wrapping newspaper.
For its efforts, just a few days before Christmas, we would like to hand out a special Green Wings Award to the NEWSPAPER THAT COLORED ITSELF FOR WRAPPING! That little extra that you put in to being environmentally conscious makes our holidays greener and nothing deserves this holiday version of the award like you do, congratulations!