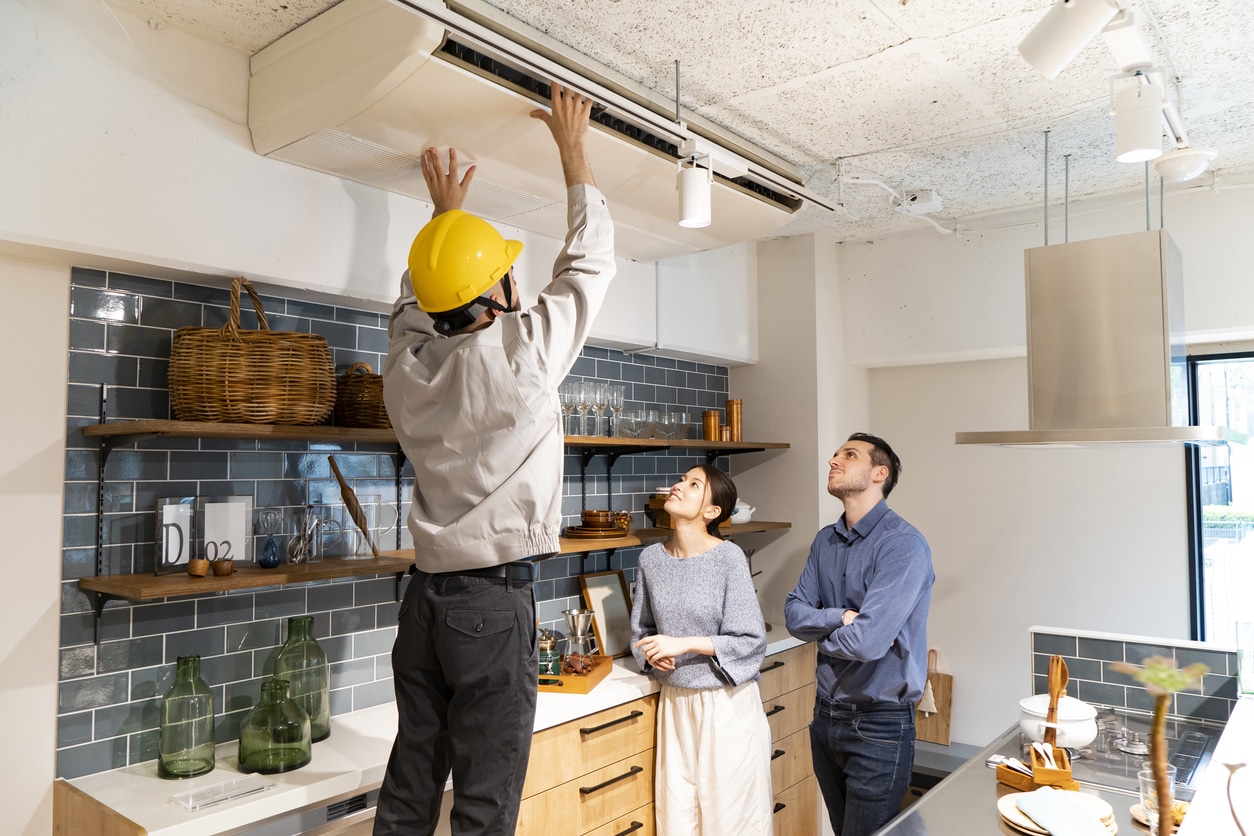 What You Should Know About Energy Efficiency Standards
The green revolution is influencing all industries, especially the building sector. Development covers a significant portion of land around the globe. The construction and operation of structures both contribute to high utility costs and greenhouse gas emissions.
Regions are developing energy efficiency standards to minimize adverse economic and environmental effects. Residents can evaluate current regulations to improve their homes' efficiency ratings. Improving your property's sustainability may increase its value and shrink its carbon footprint.
The Evolution of Energy Efficiency Standards
Large nations like the United States established energy efficiency standards at the beginning of the green revolution. America established the Energy Policy and Conservation Act (EPCA) in 1975, which initiated strict building and appliance regulations. In 1987, the country created the National Appliance Energy Conservation Act and efficiency standards for residential appliances.
Energy researchers established efficiency regulations to minimize greenhouse gas emissions. In the 1960s, society grew concerned about smog and the ozone layer. Professionals tracked adverse ecological effects back to fossil fuels.
Today, governments around the world target building and appliance emissions to enhance conservation efforts. About 80% of the international energy supply derives from emission-producing fuel sources. Minimizing buildings' and appliances' reliance on fossil fuels increases global sustainability efforts.
Building and Appliance Standards
Understanding energy efficiency standards leads to savings on utility costs and, in a commercial setting, a lower risk of receiving fines. The Department of Energy (DOE) regulates buildings' and appliances' energy use differently. A home's efficiency rating depends on its general energy use.
The energy rating of residential structures takes into account their temperature control systems, envelopes, appliances, lights, and more. Efficiency professionals use the home energy rating system (HERS) to calculate a building's overall efficiency index. Houses with lower HERS scores are more power-efficient than those with high ratings.
The DOE determined a 130 index is average for most homes.
Appliance efficiency ratings have an independent scale. Home features like washing machines and refrigerators must achieve a designated energy score to receive green certifications.
The Energy Star certification is the top efficiency label for appliances. Understanding the different product labels can help residents improve their homes' general efficiency ratings.
Energy Efficiency Labels
The government regulates Energy Star ratings. Some cities require residential buildings to use high-efficiency appliances. The certification has ratings for appliances and buildings.
Certified homes use about 10% less energy than conventional properties. Energy Star appliances are also up to 30% more efficient than other products on the market. The European Union (EU) also has an energy labeling program for its appliances.
EU energy labels use a letter grade scale to represent a product's power consumption. An A is the highest efficiency rating and G is the lowest. The EU recently added a "+" scale to their scoring system, which represents even lower electricity usage.
Understanding global energy rating systems is essential when lowering your home's or business's carbon footprint.
NYC Energy Efficiency Standards
Eco-conscious areas like New York City (NYC) have their own efficiency standards. If you live in NYC, you should understand the new regulations and their origins. Residential and commercial buildings produce a significant amount of greenhouse gas emissions in the city.
NYC developed a sustainability policy targeting causes of climate change. As buildings decrease their emissions, residents may experience lower utility costs and fewer health impacts. When air pollution accumulates in the city, individuals experience adverse respiratory effects.
Energy efficiency standards protect citizens from poor health conditions. To that end, NYC also established local Law 33 in 2018 to define building efficiency scores. The rating system uses a letter scale with "A" representing high-efficiency structures.
In 2020, government officials took the policy a step further by requiring building owners to post their letter grades publicly. The NYC efficiency regulations help the city meet its net-zero emission goals. They also offer economic and environmental benefits to residents.
NYC is expanding its efficiency standards by reducing buildings' energy use by 20% before 2030. They may achieve the sustainability goal by training more eco-conscious construction professionals and installing high-efficiency appliances. The city also plans on pairing energy-efficient appliances with renewable energy sources.
LA Energy Efficiency Standards
Los Angeles (LA) also established strict efficiency regulations to meet sustainability goals. The standards target buildings' designs, appliances, lights, and energy sources. LA's energy efficiency standard first explores building envelopes.
Over half of residential buildings' energy use comes from heating, ventilation, and air conditioning (HVAC) systems. Individuals can reduce HVAC power waste by creating an airtight building seal. A home's entire seal is its envelope.
Residents may also abide by the city's sustainability standards by installing light-emitting diode (LED) bulbs. LED lights have efficiency ratings ranging between 60 and 92 lumens per Watt (lm/W). Conventional incandescent bulbs' efficiency ratings range from 10 to 18 lm/W.
LA also explores a home's electricity source when determining its efficiency rating. If a building has or is compatible with solar, it can gain a better letter score. Individuals living outside LA and NYC may benefit from efficiency standard knowledge in the long run.
When Will Standards Become Federal?
Researchers predict energy efficiency regulations will go federal in the coming years. The United States is showing promising potential for nationwide standards. When Joe Biden took office, he initiated strict sustainability regulations.
The Biden-Harris administration is working with the DOE to improve the energy efficiency of nearly 1 million residential buildings. Their sustainability efforts are part of the bipartisan infrastructure plan. The law targets high utility costs and emissions by funding residential efficiency projects.
The government is providing $1.8 billion in funding to the DOE, helping them build more homes in line with local efficiency standards. With federal funding and policies in place, residents may experience new efficiency regulations in the future. The standards may require builders to install Energy Star-certified appliances and renewable energy systems.
Preparing Your Home for New Regulations
Residents can prepare for federal energy efficiency standards by adopting sustainability features today. Individuals may improve their home's envelope by sealing their windows and doors. Minimizing HVAC energy loss can significantly lower one's utility costs and shrink their carbon footprint.
You may also improve your HVAC system's energy efficiency by installing a smart thermostat. This sustainable technology uses the internet of things (IoT) to autonomously adjust indoor temperatures. It also uses residential sensors to determine a property's occupancy.
Individuals can explore the different energy labels and rating scales before investing in new appliances. Residents in the UK experienced label confusion when the EU added "+" signs to its rating scale. It is essential to know the difference between ratings to optimize your home's efficiency.
Staying Informed in an Evolving Industry
As global eco-consciousness grows, countries continuously update their sustainability regulations. Most nations release new standards each year, and individuals can reduce their risk of fines by evaluating upgraded regulations. Residents may also work with energy auditors to receive evaluations and updated information in line with current standards.