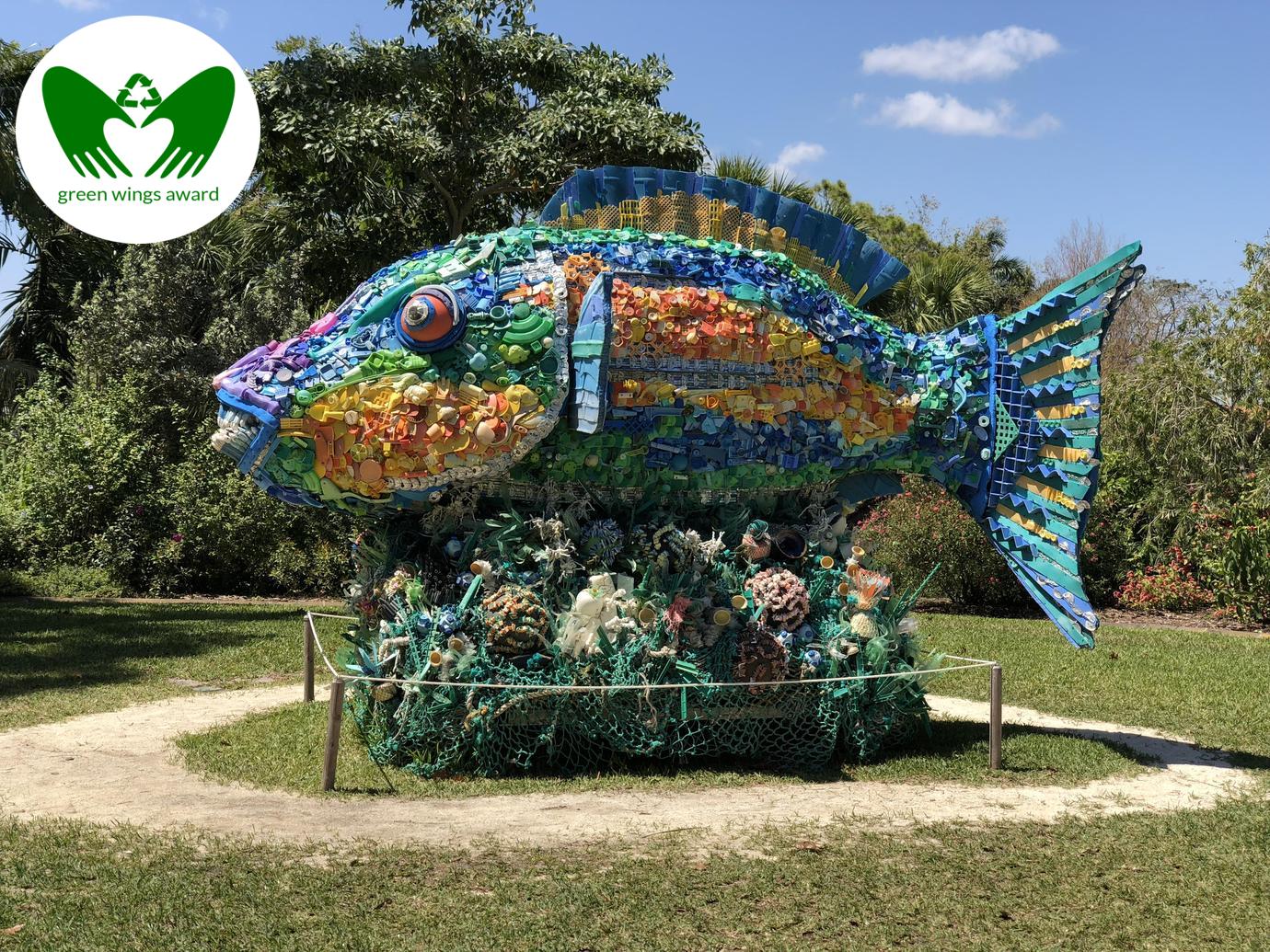 Trash Into Treasure | Green Wings Award
This week's Green Wings Award goes to this artistic fish sculpture made entirely out of washed up garbage. It really goes to show one person's trash is another person's treasure.
Although plastic pollution (particularly in our oceans) is a very real and important issue to address, it is nice to see someone being creative in their recycling and repurposing efforts.