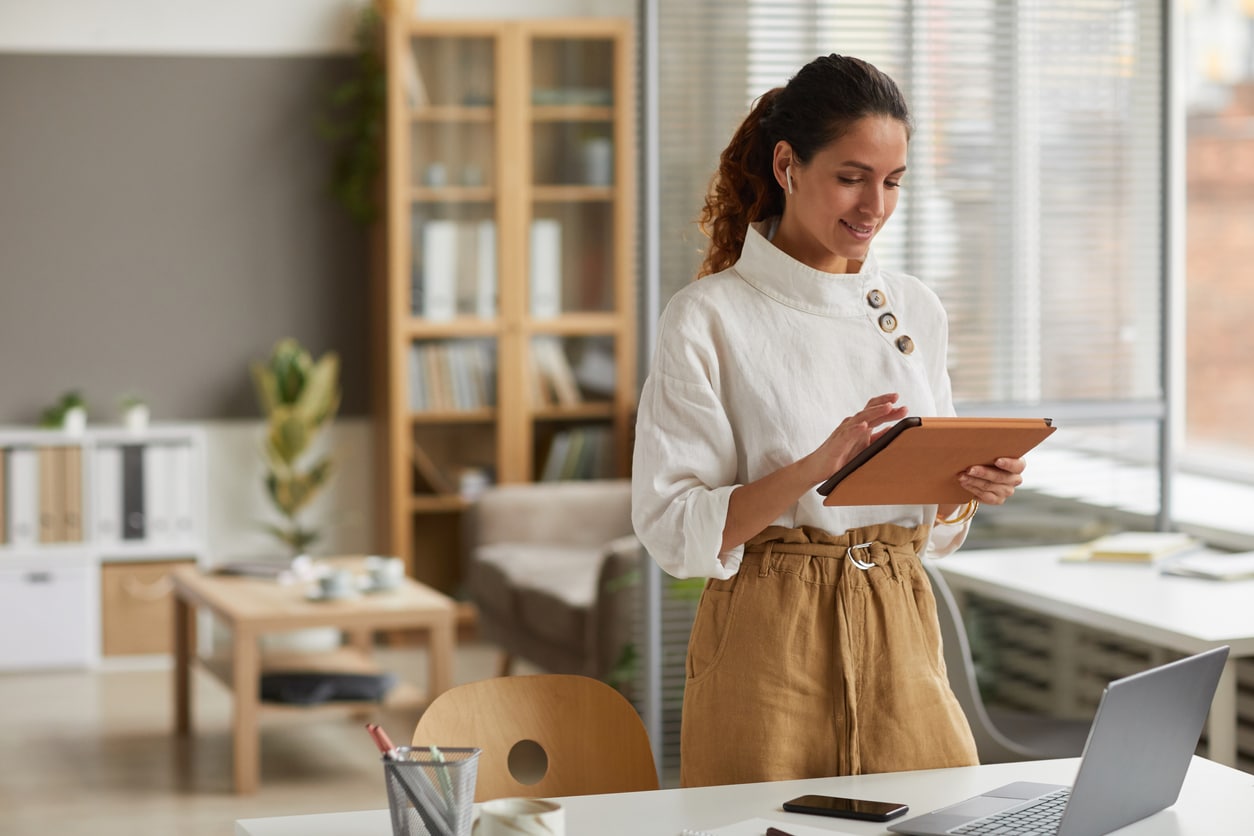 Sustainable Tips for a Greener Working Environment
As much as we try to make a difference to our carbon footprints as consumers, the impact of business and industry is one that cannot be ignored. Research by the United States Environmental Protection Agency (US EPA) found industry is responsible for 23% of the total greenhouse gas emissions in the USA.
Other key contributors to greenhouse gas emissions are transportation, electricity, commercial, residential and agricultural emissions. Fortunately, there is still plenty businesses can do to reduce their carbon footprints and create a positive impact on the environment. Let's take a closer look at these important sustainable tips for a greener working environment.
Switch to Renewable Energy
Perhaps the first, and most obvious, thing to consider when trying to reduce your company's carbon footprint and create a greener working environment is the way you buy and use energy. Companies require energy to power their offices and premises, but there are huge savings to be made by being less wasteful and more environmentally friendly.
A huge change to make is to switch from fossil fuel to renewable energy such as solar, wind or hydropower. These sustainable energy solutions require some investment but once installed they do more than save you money; the surplus energy created can be sold back to the grid for profit.
There are also small-scale changes that can be made, but yet have a significant impact on your energy costs and consumption. For instance, installing LED lights rather than standard incandescent bulbs uses 75% less energy to provide the same level of brightness.
Smart Heating and Air Conditioning Solutions
Couple those LED lights with motion-sense lighting and your company will continue to save money, as even less energy is consumed. Introducing energy-saving technology doesn't stop there. Using smart thermostats improves the savings further.
Air conditioning is essential to keep the air fresh and productivity up, but it can create a lot of wasted energy. Heat recovery ventilation can put a stop to that while saving businesses money and resources. Air conditioning specialists, Climachill, say, "Heat recovery fresh air ventilation systems recover heat energy which would otherwise be exhausted to the atmosphere". 
They add, "Capturing this waste energy means the heating and cooling requirements of the building are reduced, so savings can therefore be made in long-term energy consumption and carbon emissions are reduced".
Save Water
Water is already a precious commodity for many. Analysis by management consulting company, McKinsey & Company, indicates by 2030 demand for water will outstrip supply by 40%. This is a worrying trend and we must do whatever we can to eradicate water waste. At home, people waste as much as 100 liters of water per day and large companies can waste much more than this.
Simple ways to save water for greener working include regular maintenance of taps to prevent leaks, harvesting rainwater and water-saving toilets. A dripping tap alone is capable of wasting up to 90 liters in a day, while an older toilet uses as much as 13 liters per flush.
Time to Upgrade
Outdated equipment is another contributor to business energy waste. Businesses should not hold on to antiquated machinery for too long. Technological improvements are constantly being made and companies should seek out new solutions to their problems in the interest of saving time and resources.
Even an old computer can be a drain on resources, as more power is required to keep it going through wear and tear. Then there is the question of cybersecurity with outdated devices no longer providing adequate protection.
Sustainable Supply Chain
Businesses can control how they contribute to carbon emissions to a point, but they must also look at how those along their supply chain impact the environment. Before buying from a supplier, take the time to research its ethics and environmental practices. This could be making considerations about its attitude towards the environment, animal welfare, people, politics and ethics. A company may be committed to reducing their carbon footprint too, or they might give the impression they don't care.
A sustainability report by university professors Verónica H. Villena and Dennis A. Gioia says, "Consider the embarrassing scrutiny that Apple, Dell, and HP endured not long ago for sourcing electronics from overseas companies." The report adds that those suppliers, "Required employees to work in hazardous conditions, and the fallout that Nike and Adidas suffered for using suppliers that were dumping toxins into rivers in China."
To avoid such blowback and to ensure a clear conscience, look out for ISO 14001 certification. This highlights a company's commitment to protecting the environment and showcases they have strategies in place regarding waste reduction and resource efficiency.
Your sustainable procurement practices could include thinking more carefully about the impact of:
Your office supplies
Office appliances
Cleaning supplies
Zero-waste suppliers
Go Paperless
In today's working environment it makes sense to digitize documents as much as possible. Not only does it help to save the planet by reducing paper and printer ink usage, but it also makes business easier. People don't have to congregate in the same place to be handed out a physical document or wait for it to be delivered to their address by a courier.
Email was the first step to reducing paper consumption but now, thanks to cloud-based systems, entire organizational operations can be done online. From planning and strategy to task completion; online task and project management tools make it easy. Documents can be accessed at any time and from anywhere, eliminating the need for paper in the vast majority of working situations.
Set Reduction Goals
The best way to get serious about creating a greener working environment is to set reduction goals throughout the organization. Your first port of call is to go on the hunt for any sustainability issues and create green solutions. This could be to remove one inefficient process or change to one sustainable supplier per quarter or month.
It is never too late to implement greener initiatives whether you are a start-up or a growing enterprise. Forward-thinking businesses should make it a part of their agenda to attract new staff or clients, as well as impress existing customers, potential investors and major stakeholders.
You may wish to set reduction goals by encouraging greener behavior from your staff. For instance, many of your employees might drive to work, however you could encourage them to cycle instead through a cycle-to-work program.
Other ways to encourage a greener working environment include:
Meat-free Mondays
Reducing food waste through composting
Recycling
Eliminating single-use plastics
Adding plants to the workspace.