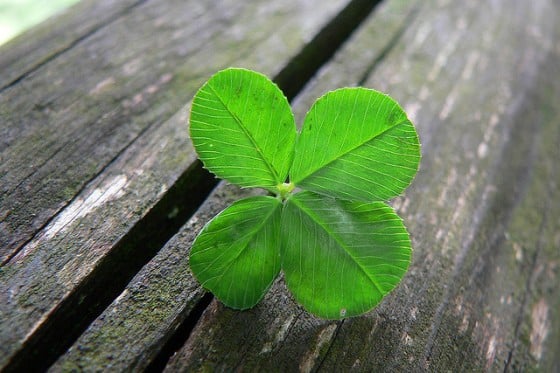 St. Patrick's Day Is All About The Green
Being Irish is far from being a "requirement" in this day and age, when it comes to being able to truly celebrate St. Patrick's Day. Everyone, regardless of their age, nationality or heritage, can join in on the celebrations this St. Patrick's Day, because this day is really all about the green. Think about it. Every image, commercialization, and celebration for St. Patrick's Day is filled with green. Here are a few of the things you might want to have go green on this greenest of days:
– When it comes to parties, I recommend opting for vintage St. Patrick's Day decorations. Instead of going out to your local party supply store, how about heading over to Goodwill, the Salvation Army, a local thrift store or your favorite vintage clothing store in order to stock up on some classic, green decorations. We all know that recycling or reusing materials is a much more eco-friendly way to go, so why not do the same with your decorations.
Instead of buying plastic and paper decorations, get creative. Take one of these St. Patrick's Day craft ideas and turn it into a little DIY project. Find some vintage St. Patrick's Day memorabilia, or even just some green fabric, that you can use for some DIY decorations as well. Who knows, you may even find some green clothes that would be perfect for a "retro St. Patty's Day" celebration.
– When it comes to drinking green, some people go for eco-friendly beer and wine while others go for truly green beer or wine. I figured I'd share a little of each.
For anyone looking to find a natural way to turn your beer green, here is one of my favorite articles on the subject, which covers 3 ways to make naturally green beer for St. Patrick's Day. Georgia Winery has their Shamrock City Wine, which is a seasonal wine they offer in honor of St. Patrick's Day. It's a good way to go green while going organic too. If you are looking for other earth-friendly wines, these three may tickle your taste buds, and here's a post I came across that shines a little spotlight on some eco-friendly breweries in North America.
– For those of you who are looking to green up your meal, but are looking for something different than the traditional corned beef and cabbage, here is a recipe for Irish Vegetarian Colcannon. It uses potatoes, cabbage and kale (among other items) to bring a little more color to a traditional St. Patrick's Day feast.
Another way to green up your meal is to have a green potluck. Instead of each guest bringing traditional potluck items, give each guest a list of foods they can bring that are either green in color, organic in nature, vegetarian/vegan or all of the above. Kind of like a green eggs and ham potluck, but better for you. Some of my favorites include these guacamole deviled eggs, this lime avocado quinoa salad, the boozy kiwi margarita popsicles, and this mint-lime spring green fruit salad.
This St. Patrick's Day my wish for you is that you are truly able to embrace the green and enjoy not only the color this day represents, but all the eco-friendly, green ways you can celebrate it.
"For each petal on the shamrock,
This brings a wish your way –
Good health, good luck and happiness,
For today and every day." – Irish Blessing
All the best for a happy, green and biofriendly St. Patrick's Day!
Featured image by Umberto Salvagnin / Flickr Creative Commons