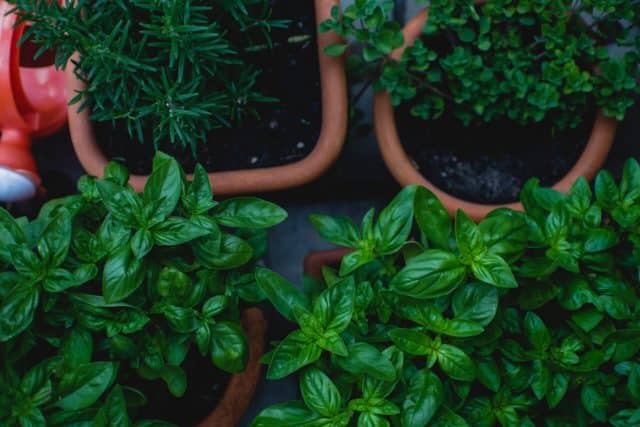 Indoor Herb Gardens to Green Your Holiday Cooking and for the Whole Year Through
One of the best ways to help the environment is to constantly look for ways to be more green. Even small adjustments can potentially inspire others and make a big difference. A simple place to start is growing your own food. Even if you don't have room for a large, outdoor garden, an indoor herb garden will do just fine. Plus, think about how your holiday guests would feel knowing you prepared their feast with herbs grown from your own herb garden? You're bound to inspire and impress guests who come to your home by having a sustainable, indoor herb garden. So fresh, so fragrant and so tasty! It's not only perfect for holiday cooking, it's ideal for cooking the whole year through. 
To start and maintain a great indoor herb garden, check out this ultimate herb garden guide that includes all the info you need to know. It even covers what herbs pair well with certain dishes. 
You should also keep in mind fresh herbs are not only arguably superior in taste, but they're also a more eco-friendly choice. Think of all the emissions generated by growing, harvesting, packaging and shipping herbs out to stores before they eventually make their way into your pantry. Once you've finished the herbs, their packaging goes to waste. Besides their sustainability and practicality, DIY herb gardens are a pretty statement piece for your kitchen or home. 
Herb gardens are a great compromise for the plant lover who doesn't have space for a full garden. The plants are typically small so you can get creative with how you display them. Try a vertical garden for a space-saving piece of practical wall art. Or if you have more space to spare, display them on a window sill, counter or shelf. Just be sure to check the full herb guide below from ProFlowers to ensure your plants are receiving their optimal amount of sunlight and care.