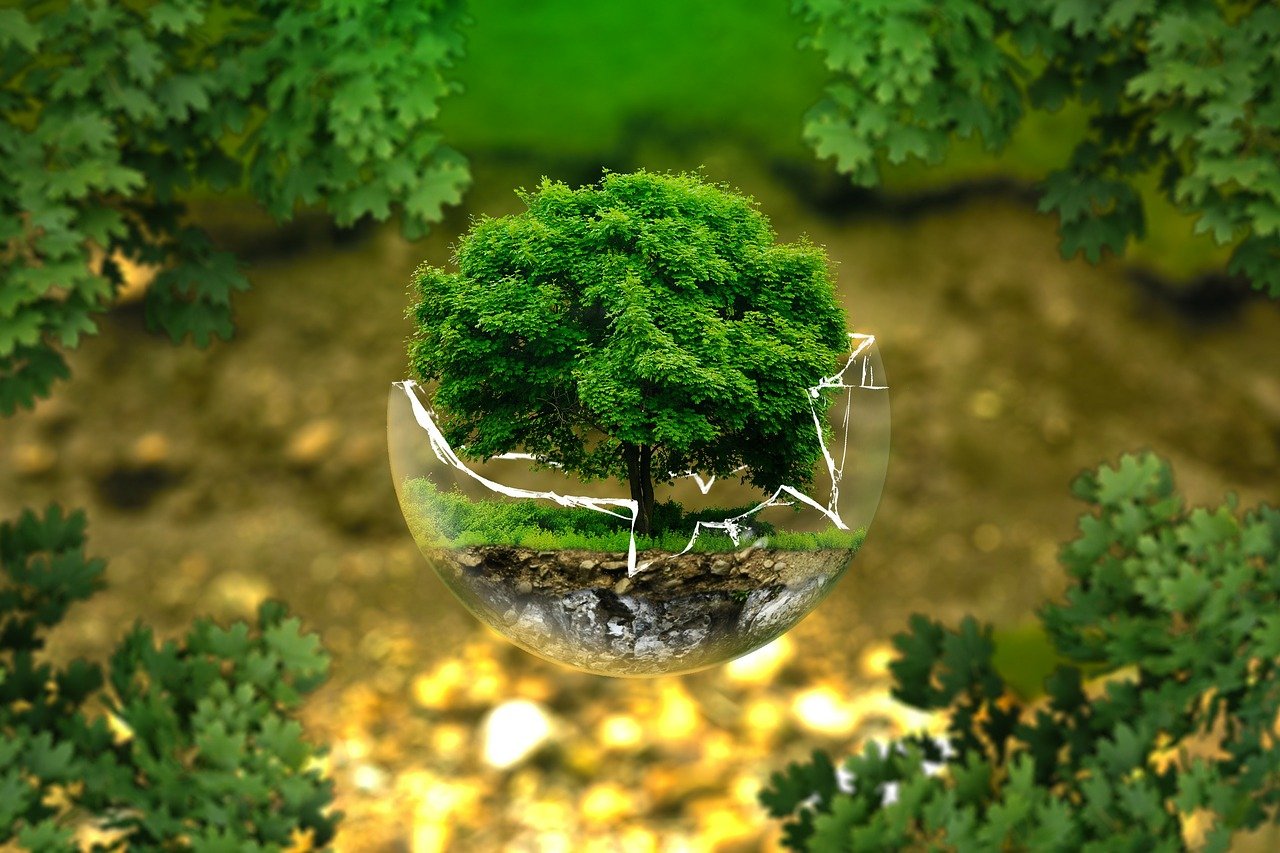 How to Use Donations to Slow Climate Change
The latest U.N climate report looks disturbingly bleak and the warnings are clear time is running out for us to make effective change. IPCC co-author Tamsin Edwards points out, "We are now committed to some aspects of climate change, some of which are irreversible for hundreds to thousands of years." Fortunately, there are a few things individuals can do to slow climate change. Of course, the impetus is on major corporations and world governments to make drastic, sweeping changes.
One way individuals can make a difference is to donate money to organizations working toward slowing the irreversible effects of climate change. You don't have to be rich to make a difference!
Direct Giving
Directly giving is perhaps the hardest for most people, so let's look at it first and then go over alternatives.
Even people who are doing well often have the majority of their money tied up in debt and operating costs, whether it's a mortgage or business expenses. Larger sums of available money tend to be placed in retirement accounts, which are difficult to access.
There are, of course, people who can give larger personal sums of money, and often do so. That said, many people who give money directly are becoming disillusioned with larger charities after scandals broke in the news involving internal expenses and donation money being funneled to operators and consulting firms owned by themselves or people close to them. Even giving to other countries can be a frustrating experience. While corruption in foreign aid isn't expected to be as rampant as some people assert, it can rub people the wrong way to give money only to potentially have it stolen from the people who need it by a corrupt regime.
The good news is the information age has made it a lot easier for individuals and businesses to make informed decisions about charitable donations. Projects like Charity Navigator use available information to rate charitable organizations and allow users to search through their database to find new charities aligned with their interests. This is an easy way to search for environmentally-friendly charities with good reputations.
If you're dedicated to knowing exactly where your money goes, what it's used for, and seeing the results, there are other options. Peer-to-peer financial and crowdfunding technology has opened up a number of extremely cool options for donating directly to people and groups doing work or who need aid.
Sites like GoFundMe account for the popular versions, but you may want to look at Kiva.org — a peer-to-peer lending site where people from all over the world upload their stories and needs and request funding. You can pick a country you're interested in and give directly to people who are doing work in their communities or just trying to survive. The format is loans, which means when (and if) the loans get repaid, that money becomes available to you again to send to someone else on the site, increasing the effectiveness of donations. These options are particularly useful for people who may not have much disposable income to use on donations but still want to leave an impact.
Giving directly to people who are in poverty, especially to women in developing or at-risk countries, has a huge impact on both economic prosperity and environmental security. Creating and sustaining prosperous, green economies that can weather the effects of natural disasters starts with individuals in local communities. It's not possible to give internationally with a local, grassroots focus.
Estate Planning
One way to give large sums of money to causes you care about is to include charitable giving in your estate planning. What you do with your accumulated wealth at the end of your life is the final opportunity to decide what you want your legacy to be.
Unfortunately, the end of our lives is the only time all of our capital becomes free to use. The sum of life insurance, retirement plans, investments, and all of our physical resources, become available to be spread among the people we love and the causes we care about. While this can seem bittersweet, it's one of the best opportunities to use your resources to spread love and hope into the world, and to ensure your legacy continues into new generations.
There are several ways to add charitable gifts into your estate planning:
Making a charity an heir and assigning an outright gift.
Paying into a charitable remainder trust.
Assigning charitable organizations as life insurance beneficiaries.
These are a few of many ways your estate planning can help you make donations. These are especially useful if you don't have lump sums to give during your life, but want to leave a lasting positive impact on the world with your accumulated wealth.
Monetary wealth often comes with an environmental cost attached. Profits from the production of goods, investments in companies with global supply chains, etc. Leaving some wealth to environmental causes is one way to give back and even the balance book of your personal effect on the environment.
You can even set up your own foundation to give through, and one which other people can give through, if you're finding it difficult to locate foundations of interest to you locally. This way you can set up a long-lasting legacy that contributes to community environmental projects by gathering donations, issuing grants and scholarships, and pulling community groups together.
Many people don't think about estate planning until later on in their lives, but the earlier you start considering charitable contributions with your estate, the better. For one thing, certain methods of charitable giving related to estate planning confer tax advantages while you pay into them. Considering the options as early as possible also helps generate the most amount of benefit to the charities you love.
Supporting Projects
Speaking of community groups, if you're interested in sustainability and environmental education in your local community, you might be surprised at how many local organizations are working quietly to improve the communities around them.
Most communities have small local groups dedicated to very specific causes, such as affordable housing, access to water and food, education, and many others. Some groups choose to set up community gardens to serve the dual purpose of growing fresh food for people who need it and teaching people how to grow food, live sustainably, and give back to the environment. Contributing to or setting up your own such garden can be a huge boon to the community. There are all sorts of ways to modify urban spaces for positive environmental effect to spread learning through communities, and to make better use of the resources we have available to us.
Projects that take place in and modify urban spaces often encounter significant resistance from municipal officials, so contributing money to their efforts to permits is a great way of supporting local environmental groups and taking steps to slow climate change.
Championing Business Practices and Being a Sustainability Leader
Recent surveys are showing committing to social responsibility and environmental protection is an extremely beneficial practice for businesses. Reducing waste and increasing energy efficiency saves money, resonates with consumers (as well as employees) and works to slow climate change.
If you run a business — even a small one — you can set up associated nonprofit organizations or begin private foundations in their name. There are differences between public charities and private foundations, so it's important to consider the different standards each is held to before choosing which direction to head. As consumers become more socially conscious, and environmental issues become more urgent, businesses that choose to invest in responsibility are likely to see benefits to their bottom line as well as the world around them.
Conclusion
It's hard not to feel as if there's nothing you can do to slow climate change on an individual level. But besides committing to an eco-friendly lifestyle, you can make a change with your money and your time. Vote with your wallet by choosing not to support the organizations unrepentant in their pollution, and give what you can, when you can, to reputable charities working to slow climate change. You can donate your time to these organizations, as well. Anything you can do can help.