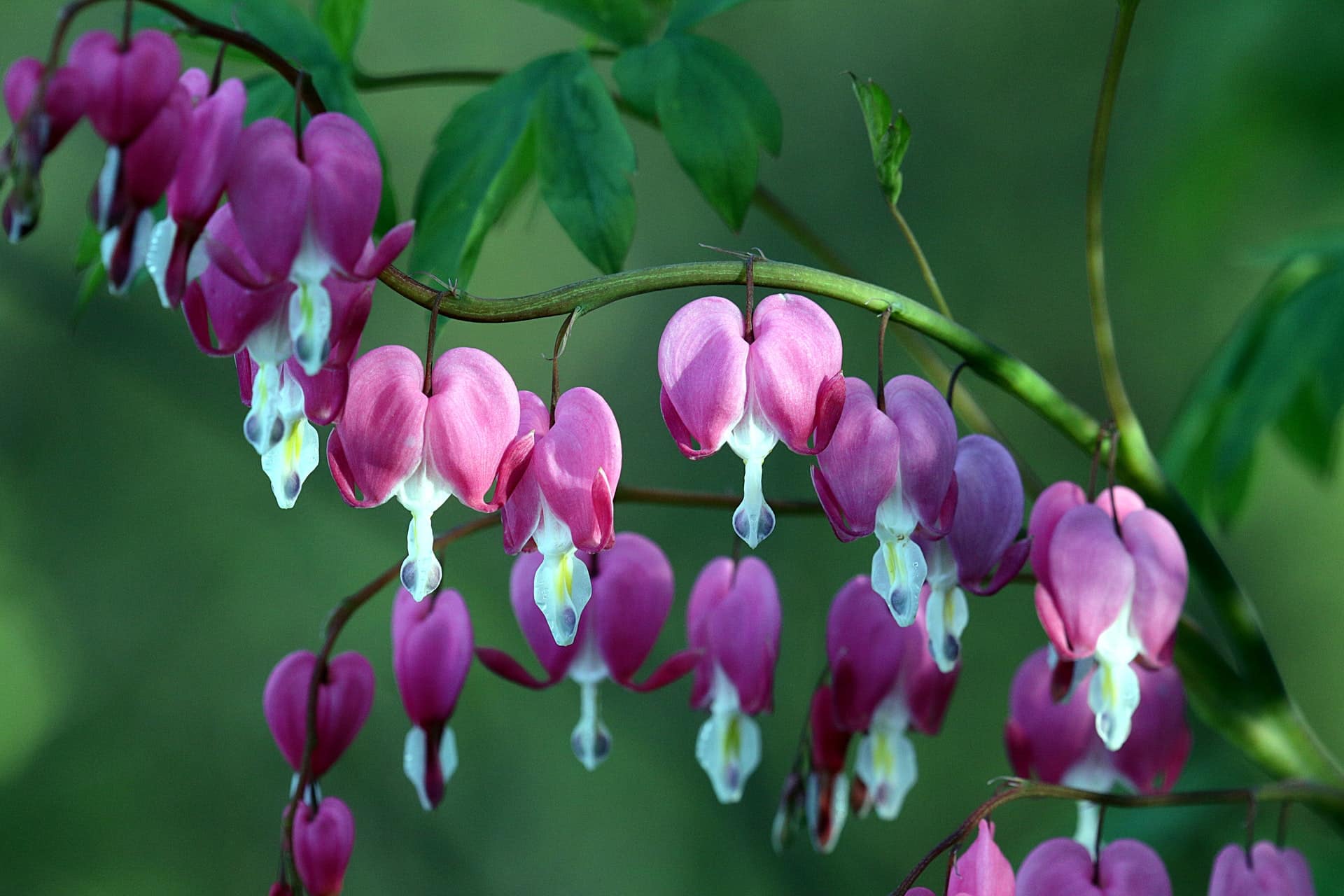 How to Make Valentine's Day Biofriendly
If you are planning to do anything special for a loved one this Valentine's Day, we've got some simple ways to help you make Valentine's Day biofriendly. We also have a few ways you can honor yourself and/or show a little love to others in need.
In my opinion, Valentine's Day is a nice opportunity to pamper those you consider dear. This doesn't mean you couldn't and shouldn't show love on every other day of the year, it's simply a day when you can make a little extra effort. Why? Well, why not? It's also a good time to start spreading the love by being kind to others and paying it forward. Then…if you're feeling it, you can keep it going the whole year through.
Eco-friendly Ways to Pamper a Loved One
Gift a potted plant, flower or herb
Many people think of flowers and heart-shaped candy boxes when they think of Valentine's Day. A more eco-friendly option would be to gift your loved one a potted plant, flower or herb. Not only is this a more sustainable option, but they'll be able to enjoy your gift day in and day out for the forseeable future.
Eat in, not out
If you plan to share a meal with your loved one, making dinner at home would be the most biofriendly choice, particularly if you're using organic and locally-sourced foods.
Considering the times, you may also want to think about supporting a local restaurant by ordering a meal from them. Some restaurants even sell the exact ingredients you'll need to prepare a meal at home. This can be a good option for minimizing food waste.
Pamper yourself or your loved one with a DIY self care routine
The nice thing about self care is there are so many DIY options. You can simply draw yourself (or your loved one) a bath. Put on a natural facial mask or make your own DIY body scrub. You can give someone you love a massage, do some yoga together or simply sit and talk.
Remember self care comes in many different types and forms, including but not limited to physical, emotional, environmental, spiritual and more.
Make and give re-purposed gifts
If you really want to exchange gifts, make an agreement with your loved ones to make and give re-purposed gifts. Let's say your wife is an avid book reader, you could re-purpose a bookshelf for her out of an old dresser or a bunch of crates.
Got a husband who loves to cook? Repurpose some old canisters into a place where he can store all his cooking utensils on the counter, or take a sturdy branch or used ladder and turn it into a rack to hang pots and pans.
Chairs can be re-purposed into garden planters. Tables can be re-purposed into living walls or outdoor herb gardens. The choices are unlimited.
Unplug for the night to reconnect
One of the simplest things you can do is to unplug for the night so you and your loved one can reconnect. Take some time to sit and talk. Catch up. Go for a walk in nature. Sit outside under the stars. Play a board game together. Whatever you do, focus on reconnecting with each other and without the use of electronics.
Spread the Love to Others
Not everyone has someone they want to spend Valentine's Day with and that's okay. You don't need a special someone to spread the love to others. The day itself offers you the opportunity and, if you see fit, a starting point from which you can continue to spread the love the whole year through.
Share your love with a random act of kindness
Start by showing your love with a random act of kindness. You can do this by gifting someone an item you no longer use. Donating to a local charity or food bank. Helping someone with a chore they are unable to do themselves (moving garbage cans, picking up groceries, etc.) Even waving to a neighbor or saying hello to a stranger could be more of a kindness than you may realize. St. Jude currently has a page on their website where people can send a free card and message to kids undergoing treatment.
The point is to share your love by doing a random act of kindness for someone you wouldn't normally help.
Reach out to family, friends and neighbors
If you have family, friends or neighbors you have spoken to in awhile, Valentine's Day is as good a time as any to reach out. We don't always know what others are going through in their own lives. Sometimes just hearing a friendly voice can help brighten someone's mood. Letting them know you care can make all the difference.
Pay it forward
If you've ever had someone do something nice for no particular reason or reach out when you were feeling down, you know how much it means. Valentine's Day can be an ideal time to pay it forward.
Whether you're celebrating a loved one, wanting to spread the love to others or just wanting to pamper yourself, you can make Valentine's Day biofriendly. It's simple, doesn't require a lot of money and is beneficial to all involved. Happy Valentine's Day!