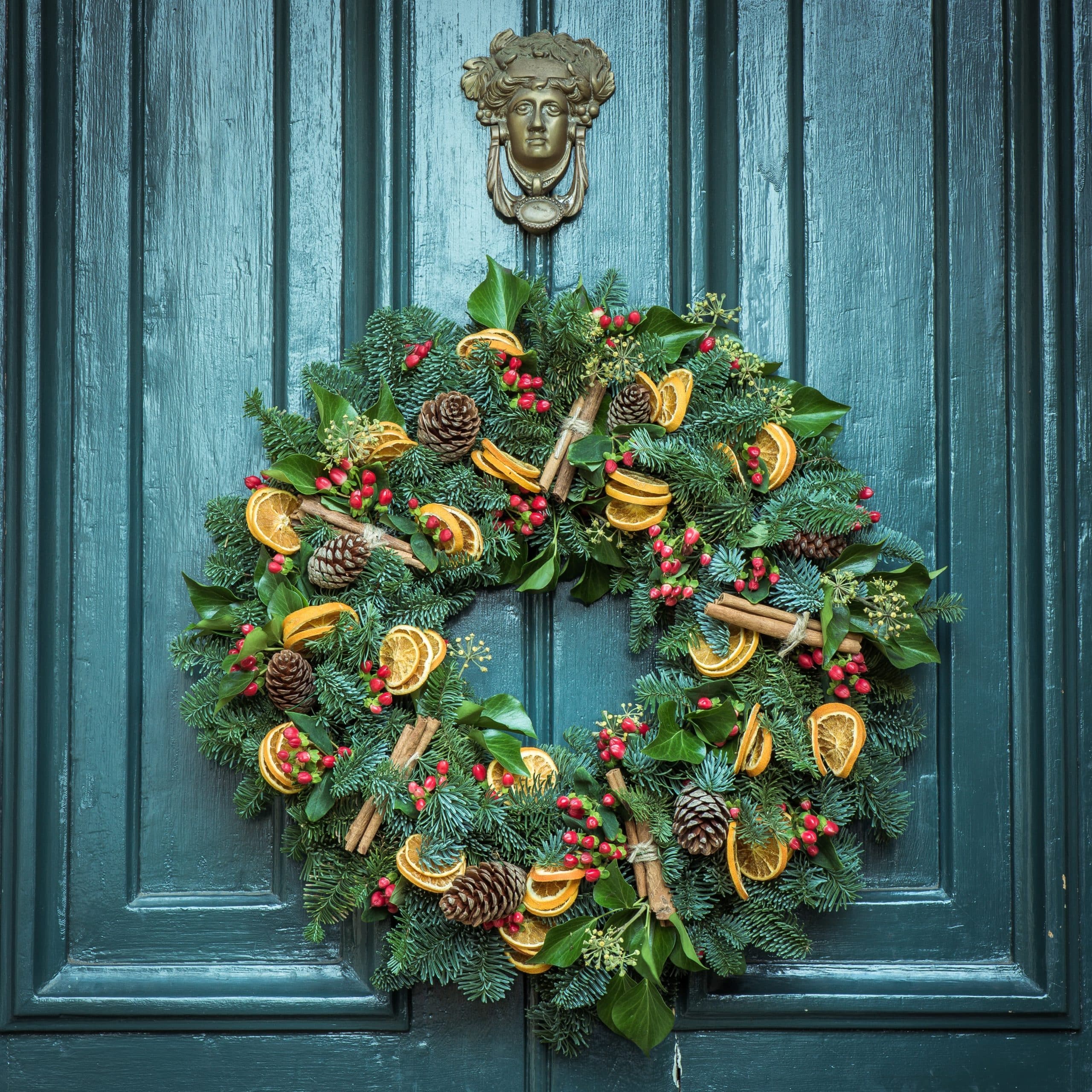 How To Decorate For Christmas With Only Natural Materials
The seasons are changing and the holidays are coming! Snow is about to fall, and people are rushing left and right to buy gifts and gadgets. Other than presents, however, there is another way to bring out the holiday spirit. And that is through natural decorations.
Have you prepared your decor yet? If not, why don't we take a look at ways you can decorate for Christmas while also being conscious about our environment. In this article, we'll talk a little about why we encourage environmental-friendliness as well as outline ways you can decorate for the season using only natural materials!
Our Environment, Sustainability, and Christmas
As much as we love Christmas, it can tend to be a time of consumption. This consumption can lead to a lot of waste which isn't so great for our environment. We're used to sustainable thinking throughout the rest of the year, such as building and decorating sustainably, recycling, and cutting the amount of things we buy.
But we also need to do our best to be as mindful as possible about our consumption during this time, as for some of us consumption will be inevitable. But where possible, we can make changes! As well as gifting intentionally (things people need/want and will use), we can also decorate our homes sustainably too!
So how exactly can we do that?
Twig and Twine Stars
Especially when it gets windy, branches and leaves fall left and right. Grab a few twigs you find, clean them up a bit, and then cut them into equal lengths. Get some twine or string and tie the twigs together to form the shape of a star. Now you have a nifty little star that is easy to hang. You place them on your door, around the Christmas tree, on your wreath, you can hang a lot of them from the ceiling or you can make a garland.
Fruit baskets
Fruit baskets make for wonderful decorations. Grab a neat looking basket, fill it with your fruit or fruits-of-choice, and let it sit somewhere noticeable. As long as the fruits are still in good condition, the fruit basket will look great. Plus, you now have more food to serve.
Mini-tree
Not all of us have enough space for a large Christmas tree. However, with just a little creativity and resourcefulness, this is a hurdle that can easily be jumped over. If you find a lot of fallen evergreen branches in your area, grab them and place them inside a vase or pot. If you made the twig and twine star decorations, hang them on the branches. Don't overdo it, however. Avoid overburdening the branches so it won't look unpleasant.
Pine Cones
Especially if there are conifer trees or a conifer-dominated woodland around you, pine cones should be easy to find. Using them as decorations also hit two birds with one stone, you now have material for decoration, and you cleaned up the area a bit.
Pine cones can be used as a decoration in many ways. You can use wires and strings to create whatever shape you want. This will serve as the pine cones' "bones." If you choose to make a circle and attach the pine cones around it, you'll achieve a pinecone wreath. However, the possibilities don't end there. Use the wires and be as creative as you want to be.
Another way is to use three wooden planks to create as many triangles as you like. Fill its inner area with pine cones and attach the triangles, give it a base, and you've completed a pine cone Christmas tree!
Natural Tree Decorations
Natural materials are great for making your own Christmas tree decorations. Pine cones are again a great material to use; you can attach twine to their base and hang them upside-down on your tree. For a little more colour you can paint the tips of the pine cone with metallic or glitter paint to match the colour scheme of your tree.
Gather up a bundle of cinnamon sticks and tie them together with twine. Add in a couple of acorn shells and pop them on the tree. They will help add a subtle fragrance to the room as well as being a decoration.
Acorn shells can also be used to make baubles! Grab a polystyrene ball and some acorn shells with some stem still attached. If you don't want the white polystyrene to show through, paint it a colour that goes with your colour theme first. Then poke the stems into the ball so just the hollow shell is showing. You can also use a glue gun to stick them on if the stem is missing. You can add some glitter, a bow, and some twine and you're set!
Dried fruit can also make for simple, fragrant tree decorations. Dried oranges are the most common, either use the skins or a dried slice, attach from ribbon or twine and hang. Easy! Using dried fruit also helps combat food waste, and after the holidays you can pop them in the compost heap.
Wreaths
Wreaths have been, and will always be, one of the most elegant Christmas decorations you can make or find. Essentially, all you have to do is to form a ring using an assortment of leaves, flowers, twigs, fruits or various materials.
One way to do this is by using clematis twigs or branches (or any viable and organic alternative) to form a sturdy ring. Once you have that, tie any loose areas with any garden twine or string. Then, gather the natural materials you're going to be using for the wreath. Preferably, use plants with evergreen leaves and cut each piece to about the same length so keep your wreath clean.
Using the same twine or string, tie them onto the ring in batches of three to five. Once you've made a full circle using your organic materials, the only thing left to do is to finish up. Snip around the inner and outer side of the circle to enhance the shape further and maybe add berries for extra effect.
Candles Using Bark
Especially if you have beautiful lights, like fairy lights, laying around, using bark as candles can be very elegant decor. Purchase rustic whitebark taken from birch trees at your local store or try a DIY method. However, NEVER rip off bark from living trees. Find some that have already fallen off. An easy way to go about making a bark candle is by carving out a hollow section of a piece of bark and inserting a tealight on it. It's quick, simple, and highly effective!
Keep It Beautiful and Natural
Whichever decoration you choose to buy or make, be sure you aren't hurting the environment in the process. If we all do our part in maintaining a sustainable home, then we all benefit from a sustainable planet. Happy holidays to you!