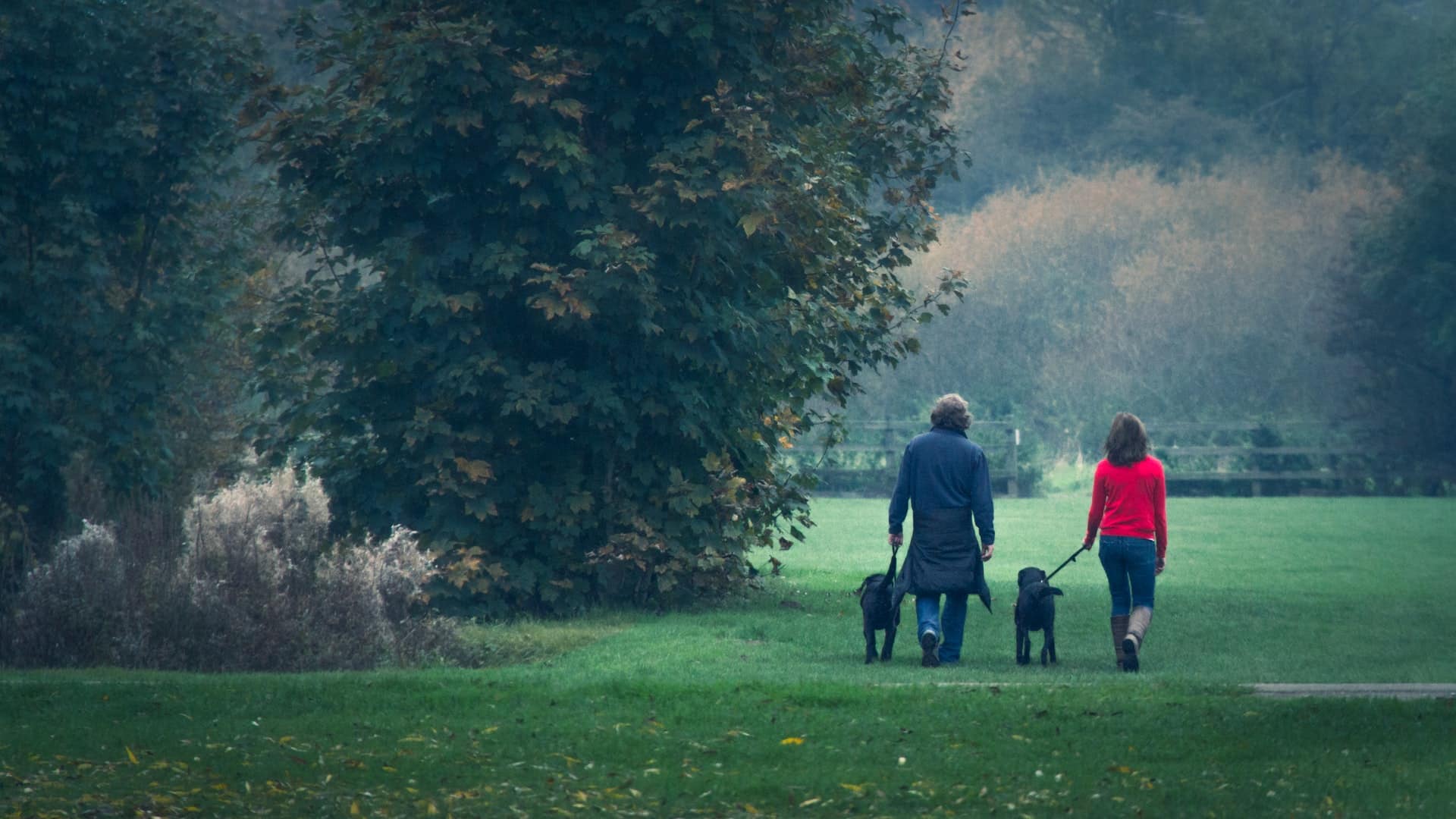 How Our Pets Can Teach Us to 'Quarantine Green'
Pets have saved many of us from the pandemic blues. Amid lockdowns and quarantines, we found ourselves isolated from our human network, so we leaned more than ever on our furry friends. Some of us are spending more time with our pets, while others have brought new friends home. (Animal shelters and pet agencies saw more adoptions than ever in 2020.)
In some ways, staying at home has been good for the environment. Our cars aren't polluting the air as much, and with fewer of us hitting the beach and the parks, there's less trash there to muck things up. Our animal friends will thank us.
They can also return the favor by letting us in on their secrets about how to stay green as we hunker down — and they know more about this than you might imagine! Here are just a few things they can teach us.
[my_ad_code]
Stay Fit: Get Out a Bit
Our dogs love to get outdoors, so indulge them and take them for a walk. Head out for a leisurely stroll, and learn to appreciate the scenery.
By walking instead of driving wherever you want to go in the neighborhood, you'll be conserving fossil fuels while at the same time getting some much-needed exercise. And while you're outdoors and away from others, you'll be staying safe from the virus and getting healthier at the same time. Who could ask for more?
Take Fido for a Drive
For longer trips, you don't have to hoof it — but who says you can't be like Fido and stay barefoot in the car? Leave the leash at home, kick off your shoes, and take a sightseeing tour of your area. You don't even have to leave the car or your driver's seat.
Driving barefoot is legal in every state, so relax. You'll get some time away, get to enjoy the sights, and your best friend will revel in the scents he encounters as you navigate roads less traveled.
Get Curious, Like Your Cat
Cats are known for their curiosity, so why not follow their lead? Instead of throwing out junk, examine it more closely. Ask yourself, "What can I make from this?" Then repurpose and convert it into artwork and functional materials.
Of course, some things may be beyond salvaging, and that's OK. Cleaning out has been a popular pandemic pastime. Set aside any stuff to be discarded — and if there's more than you expect, rent a dumpster to get rid of it all.
Sock Stuff Away, Like Your Dog
While you're sifting through things, you're bound to come across some stuff that's fine as it is, but you still aren't going to use it anytime soon. If so, take a cue from your dog. (You might have seen your dog collect shoes, socks, and chew toys under the couch.)
Follow your dog's lead by clearing out some space for the both of you. Move unused items into storage, where they can remain out from underfoot until you need them.
Give Gifts You've Made Yourself
Rather than buying gifts and adding to the burden on production and waste systems, follow your cat's example and give a gift you've prepared yourself. Probably better if it's not a dead mouse, though. (Why do they do that?)
[my_ad_code]
Like Your Pets, Find Creative Ways to Entertain Yourself
Your pets know the score: Self-entertainment can be as simple as unrolling the toilet paper or chasing your tail. It doesn't have to be all Netflix, all the time — in fact, you don't need electricity, at all. Taking on a project like reorganizing your home, indulging your artistic side, or even diving into a puzzle are great green options.
There are plenty of ways to stay green in quarantine, and your pets (being closer to nature, by their very nature) are there for you. Study them and follow their examples. The environment will thank you.
Author Bio: Molly Barnes is a full-time digital nomad, exploring and working remotely in different cities in the US. She and her boyfriend Jacob created the website Digital Nomad Life to share their journey and help others to pursue a nomadic lifestyle.