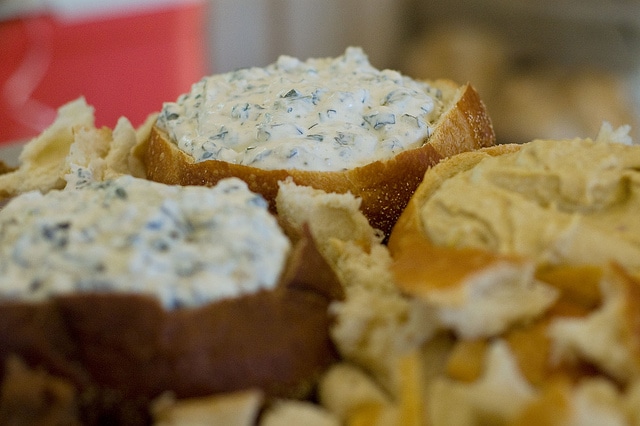 Green Your Meal: Edible Cups, Plates and Cutlery
Most people know recycling is more beneficial than adding trash to local landfills and compostable products are definitely better for the environment than single- or one-use. But, what can you do when you want to have a picnic, a backyard BBQ, go camping or simply avoid doing dishes? Well….that's where edible tableware comes in. That's right…edible!
Instead of bringing your own reusable plates, cups and silverware, or worse yet, bringing plastic non-recyclable dishware, we think you might be interested in checking out some edible options. At the very least you'll have a great conversation starter and I'm sure the kids (and kids at heart) will truly enjoy finishing their meal and then eating their plate, gnawing on their cup or taking a few bites out of their cutlery. 
[my_ad_code]
Edible Cups and Straws
Loliware is a company you might have heard of, especially if you watch Shark Tank. These girls and their company make a variety of flavored, edible cups. You can choose from flavors like cherry, citrus, green tea or vanilla.  Using cups such as these allows you and your guests to drink your refreshing drinks then consume your cups afterwards.
To take it one step further, Loliware launched an Indiegogo fundraising project at the beginning of the year to begin making the "lolistraw" which they described as, "The world's first edible, hypercompostable, marinedegradable straw aimed at replacing plastic straws." Even better still, the lolistraw is made from seaweed and is non-GMO.
With all the recent efforts being made in cities and companies around the world to put an end to plastic straws, edible cups and straws are definitely a step in the right direction.
Edible Plates and Bowls
Edible bowls can be created in a variety of ways. You've got "edible bowls" made from food such as the peppers used in a stuffed pepper recipe, mushrooms used in a stuffed mushroom appetizer, the crispy tortilla used in a tostada, bacon strips used as an egg cup, a sourdough bread bowl used for soup and much more. If you get creative, you can use all kinds of foods as edible bowls. Just take a look at these 13 ways to use edible bowls from Reader's Digest.
If you don't want to use other food items as plates or bowls, then you can always opt for edible ones such as those made from Biotrem.
Biotrem's biodegradable and edible bowls (and other tableware) are made from natural wheat bran and water. What's great about these is the company states their bowls can be used with either hot or cold foods. Unfortunately the cutlery offered by this company contains plastic (biodegradable, PLA plastic), however the rest of their products are apparently void of any artificial ingredients.
Edible Cutlery
Now that we've covered edible cups, straws, plates and bowls, how about some edible cutlery? With edible cutlery you can now stay away from plastic, one-use forks and spoons and go for edible versions instead. Bakeys makes a variety of edible cutlery including soup spoons, dessert spoons, yogurt spoons and forks. The only thing they don't make is edible knives.
What makes this cutlery even more fun is you can choose between plain, a variety of sweet flavors or their savoury options. Their products are made with 100% natural products (no chemicals, additives or preservatives) so are great for vegetarians and vegans. If you'd rather not eat your cutlery, that's okay. These products are completely degradable, so you won't have to worry.
Plenty of DIY edible cutlery videos exist on YouTube too, if you'd rather be creative and try making your own. One of my favorites in the following video is the edible, cheese spoons. Mmmmm, don't they look tasty?
If you're looking for a tasty, eco-friendly alternative or new way to green your meal, we recommend giving edible tableware a try. With so many options and DIY recipes you can experiment with at home, it only makes sense! Let us know about your favorite edible plate, bowl, cup, straw or cutlery item so we can give it a try!