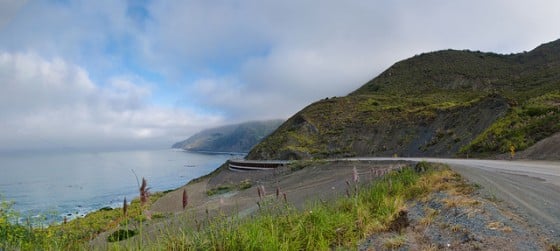 Fuel Economy Hits the Road
Image by Ed Kwon / Creative Commons
For many people summer is the time of the year when they hit the road to do some traveling. Whether it is for a family vacation, a simple road trip, a business trip or any other reason, summer seems to be a busy time of the year for the travel industry. Although many people will be flying, taking the train, or riding on the bus to their chosen destination, those who are driving will want to be sure that fuel economy hits the road with them.
In order to help you with that, here are some of my favorite fuel economy tips. They are simple and easy to follow, but they are worth it when it comes to saving money and increasing your fuel economy while you are traveling:
1) If you are planning on renting a car for your trip, rent an eco-friendly vehicle. A hybrid, an electric vehicle, or a vehicle known for its fuel mileage are some of your best options. Biofriendly Corporation also makes a fuel additive, Green Plus®, which has been proven to reduce harmful emissions and increase fuel efficiency.
2) If you are using your own vehicle, take it in for regular maintenance before you leave. Be sure to get the oil changed, tire pressure checked, tires rotated, fill up all liquids, etc. in order to help improve the efficiency of your vehicle.
3) Map out your route ahead of time and, if you have one, plug your route into your GPS. Many GPS programs also include real-time traffic information. If yours does not, then be sure to listen to a station that has regular traffic reports for the route you are taking. This will help you navigate around traffic and thus save you time, gasoline and money.
Image by Florian / Creative Commons
SPECIAL NOTE: Make sure you update your GPS software so that you have the latest, most up-to-date navigation information. This too will help prevent you from getting lost and wasting gas along the way.
4) Download the Gas Buddy app to your phone. Gas Buddy is a smart and simple way to find the cheapest gas prices while you are on the road. I even use this app from home. In fact, the other day I used it and managed to save $0.20 per gallon on gasoline.
There are many other tips I can probably give you, but these are some of my personal favorites. As far as I'm concerned, if you are going to do a little traveling, you might as well know a few of the basic fuel economy tips that can help you save and thus have a better overall trip. Have a happy and biofriendly vacation!